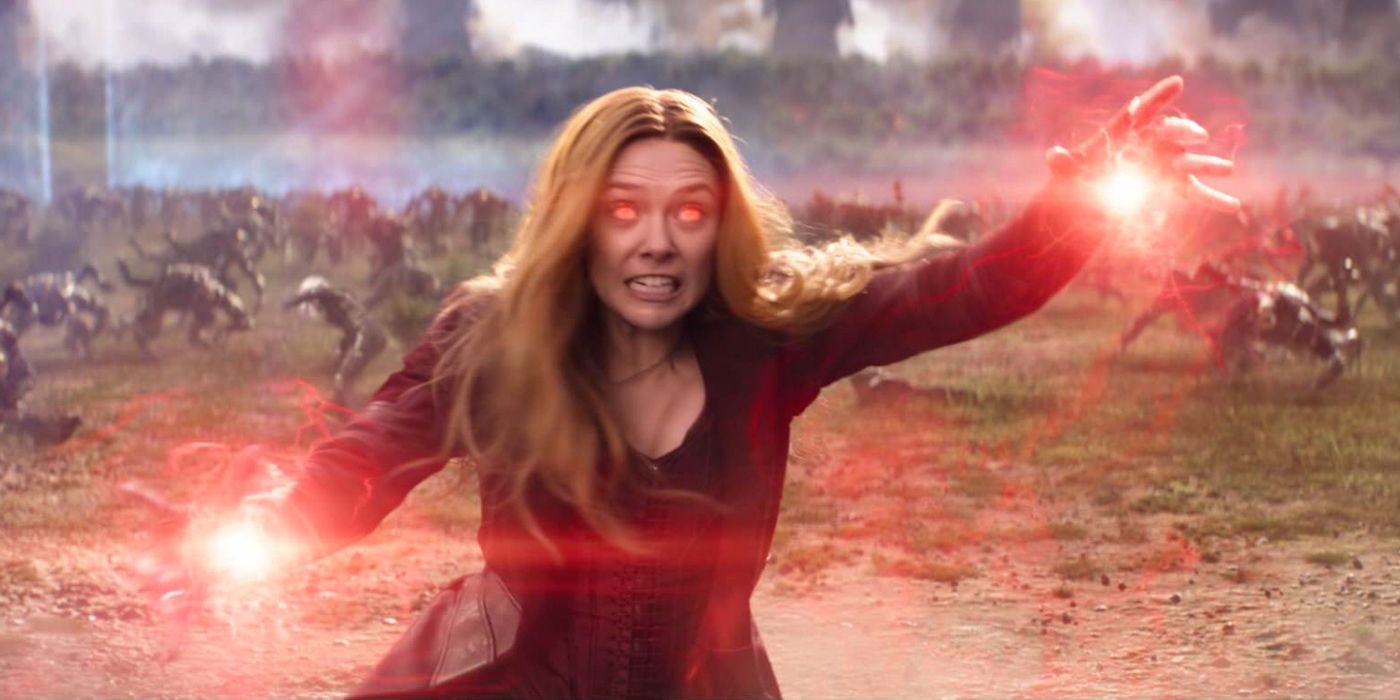 The Marvel Cinematic Universe features some of the most powerful heroes in the history of cinema. However, there have been a ton of ridiculously over-the-top displays of power in the cinematic franchise. We've compiled a list of twenty moments in which characters show just how ridiculously overpowered they are.
On this list is, of course, the Incredible Hulk, who has done some pretty ridiculous things over the years. In Thor: Ragnarok, he stood toe-to-toe with the giant wolf Fenrir. He's consistently proved himself as the strongest Avenger, but that doesn't mean he doesn't get beaten sometimes. When he fought Thanos at the start of Avengers: Infinity War, the Mad Titan beat him so badly he didn't show up for the rest of the film, cementing him as a force to be reckoned with.
RELATED: VIDEO: What Nobody Realized About Avengers: Endgame's Final Battle
Check out the video below for more ridiculous feats of strength in the MCU.
As the MCU moves into Phase Four, there's a good chance even more insane feats of strength are going to happen, so don't expect this list to stay the same forever. After all, Spider-Man is only just coming into his full power, while some of the most incredibly strong characters in the comics have not yet made their debuts.
RELATED: VIDEO: Avengers: Endgame Jokes You Probably Missed
Let us know what you think, and check out many other thought-provoking videos on our YouTube channel! Don't forget to subscribe and click that bell for notifications of brand new content, posted every day!
Directed by Joe and Anthony Russo, Avengers: Endgame stars Robert Downey Jr. as Iron Man, Chris Evans as Captain America, Mark Ruffalo as Bruce Banner, Chris Hemsworth as Thor, Scarlett Johansson as Black Widow, Jeremy Renner as Hawkeye, Brie Larson as Captain Marvel, Paul Rudd as Ant-Man, Don Cheadle as War Machine, Karen Gillan as Nebula, Danai Gurira as Okoye and Bradley Cooper as Rocket, with Gwyneth Paltrow Pepper Potts, Jon Favreau as Happy Hogan, Benedict Wong as Wong, Tessa Thompson as Valkyrie and Josh Brolin as Thanos. The film is in theaters now.