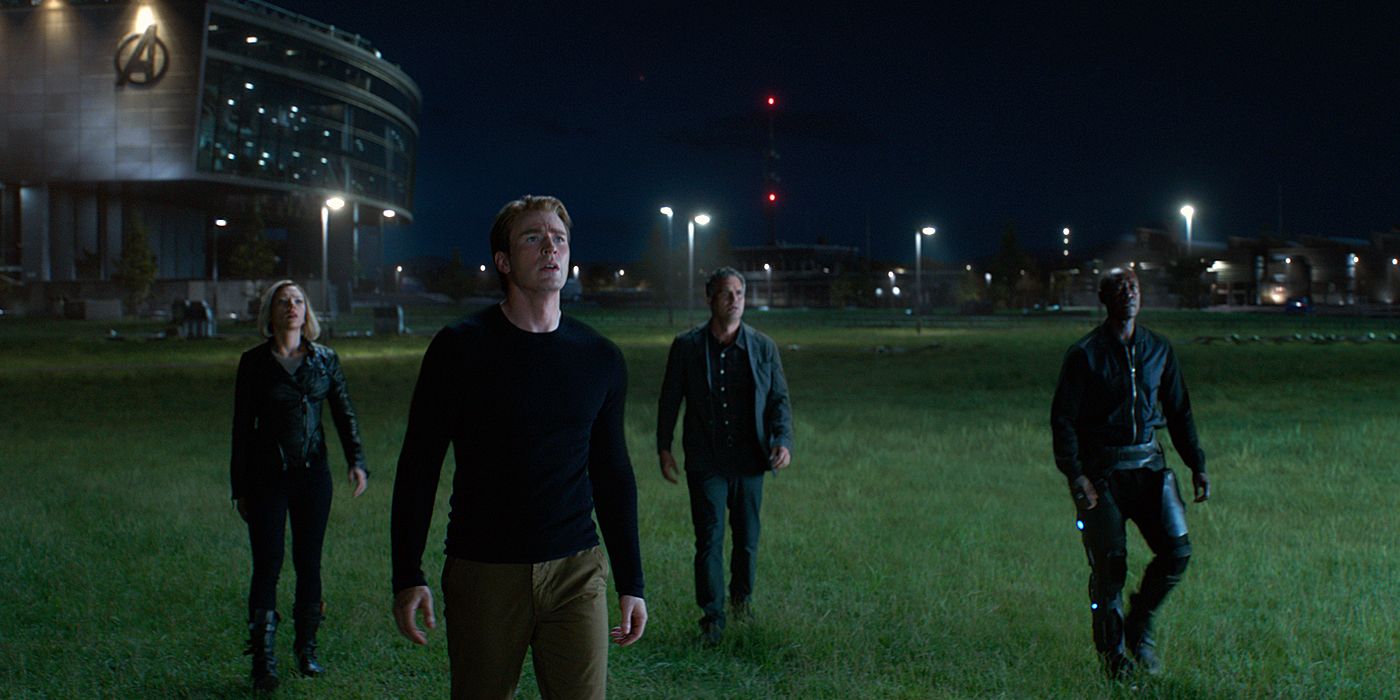 Marvel movie trailers are often edited so as to hide key or interesting details about the plot. There are also scenes that never actually make it into the movie. In a new video, we're going to talk about some of the most interesting scenes from the Avengers: Endgame trailers that never actually appeared in the final film, or appeared differently.
We're starting our list off with Captain America wielding his trusty shield once more after giving it back to Tony Stark at the end of Captain America: Civil War. However, the shield gets smashed to bits pretty early in the final battle with Thanos. The trailer shows Captain America picking himself up off the ground with the shield looking pristine. He also tightens the buckle on what seems to be an undamaged shield. These scenes are quite different in the film, as the shield has been almost entirely destroyed by the point those actions occur in the battle.
RELATED: VIDEO: Here Are The Real World Problems The MCU Has Addressed
Another huge change is the complete absence of Professor Hulk from all trailers. The Hulk's change was a pretty major reveal, and there were scenes in the trailers that were seemingly edited so as to keep this twist hidden.
Check out the video below for more scenes in the Endgame trailers that changed or dropped from the final film.
Let us know what you think, and check out many other thought-provoking videos on our YouTube channel! Don't forget to subscribe and click that bell for notifications of brand new content, posted every day!
RELATED: VIDEO: These Avengers: Endgame Moments Are More Important Than You Realized
Directed by Joe and Anthony Russo, Avengers: Endgame stars Robert Downey Jr. as Iron Man, Chris Evans as Captain America, Mark Ruffalo as Bruce Banner, Chris Hemsworth as Thor, Scarlett Johansson as Black Widow, Jeremy Renner as Hawkeye, Brie Larson as Captain Marvel, Paul Rudd as Ant-Man, Don Cheadle as War Machine, Karen Gillan as Nebula, Danai Gurira as Okoye and Bradley Cooper as Rocket, with Gwyneth Paltrow Pepper Potts, Jon Favreau as Happy Hogan, Benedict Wong as Wong, Tessa Thompson as Valkyrie and Josh Brolin as Thanos. The film is in theaters now.