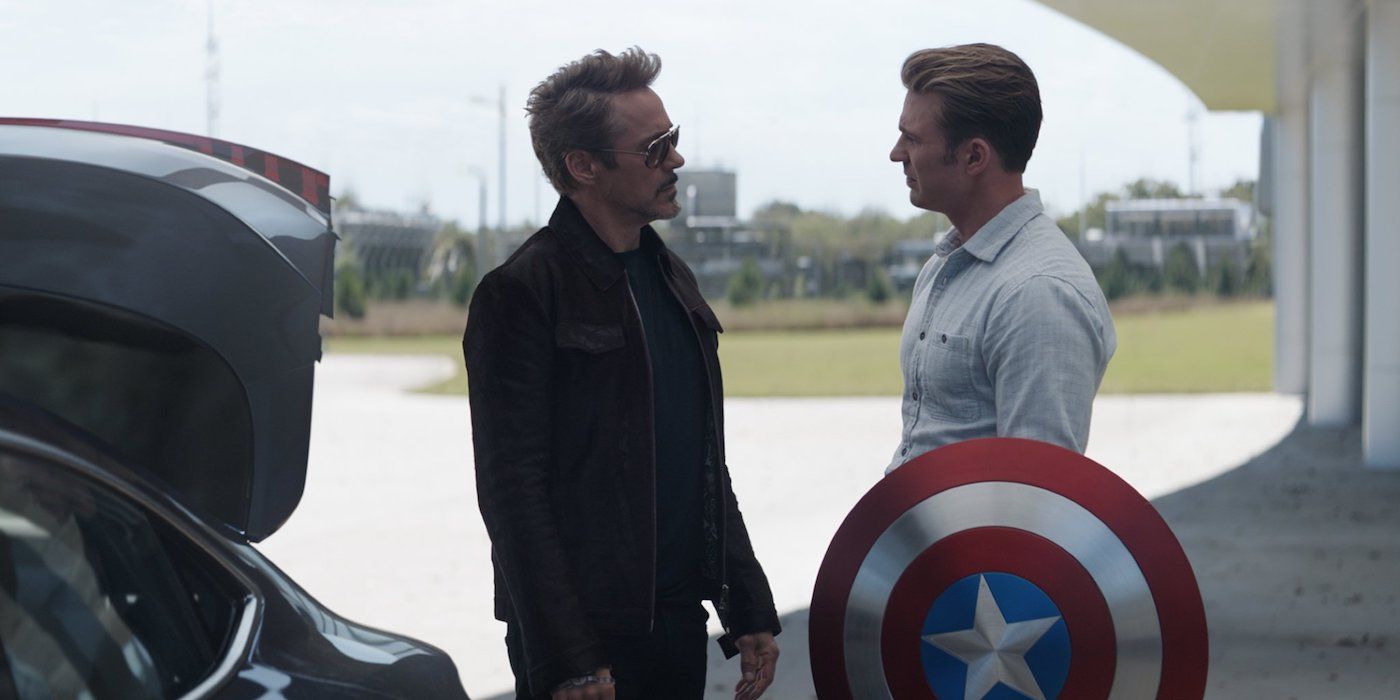 Although Avengers: Endgame is filled with great action set-pieces, the movie also has some of the funniest moments in the Marvel Cinematic Universe. However, there are a lot of jokes that might have flown over your head for one reason or another. In a new video, we've compiled a list of the fifteen best jokes you might have missed in Endgame.
Endgame saw Thor settled into a town called New Asgard, where he'd sequestered himself inside his home to play Fortnite with Korg and Miek. However, when Thor has to deal with NoobMaster69 being rude, he gets to take on a kind of troll much different than any he's ever actually faced before. This is a very subtle joke about the Norse hero's background.
RELATED: VIDEO: These Avengers: Endgame Moments Are More Important Than You Realized
There's also the reprise of Captain America's elevator scene, which sees Steve Rogers bluff the secret Hydra agents in order to get control of an Infinity Stone. This is a reference to one of Marvel's most controversial events: Secret Empire. That storyline saw a version of Captain America working with Hydra in secret and eventually taking control of the United States.
Check out the video below for more jokes that might have flown over your head in Endgame.
Let us know what you think, and check out many other thought-provoking videos on our YouTube channel! Don't forget to subscribe and click that bell for notifications of brand new content, posted every day!
RELATED: VIDEO: Avengers: Endgame Trailer Scenes Missing or Different in the Film
Directed by Joe and Anthony Russo, Avengers: Endgame stars Robert Downey Jr. as Iron Man, Chris Evans as Captain America, Mark Ruffalo as Bruce Banner, Chris Hemsworth as Thor, Scarlett Johansson as Black Widow, Jeremy Renner as Hawkeye, Brie Larson as Captain Marvel, Paul Rudd as Ant-Man, Don Cheadle as War Machine, Karen Gillan as Nebula, Danai Gurira as Okoye and Bradley Cooper as Rocket, with Gwyneth Paltrow Pepper Potts, Jon Favreau as Happy Hogan, Benedict Wong as Wong, Tessa Thompson as Valkyrie and Josh Brolin as Thanos. The film is in theaters now.