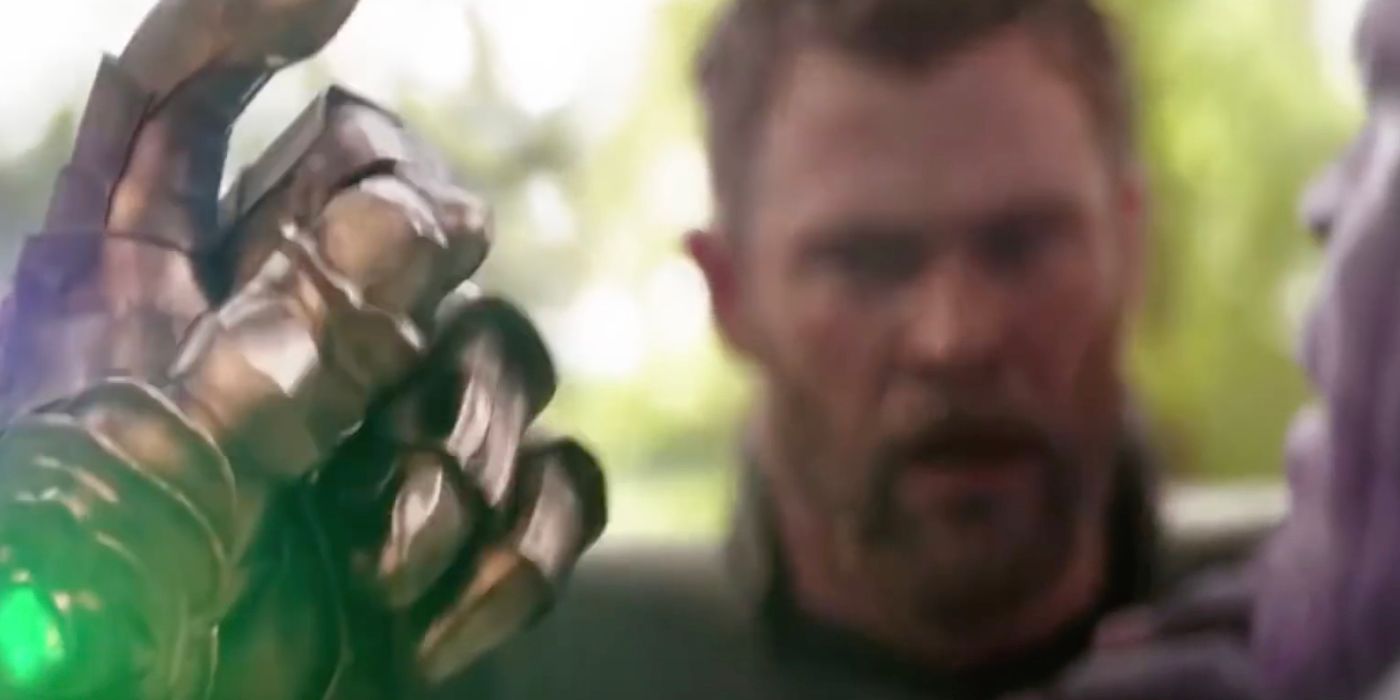 Tom Holland just answered a mystery that has been plaguing Marvel fans since shortly after the events of Avengers: Endgame.
In a promotional appearance for the upcoming Spider-Man: Far From Home, Holland spoke about the film's new character in Jake Gyllenhaal's Mysterio. Trailers have revealed his portrayal is a far cry from the Spidey villainy known from the comics, as he appears to be fighting alongside Spider-Man against the Elementals, with Nick Fury revealing that Mysterio hails from a completely different dimension. Furthermore, the trailers revealed the Infinity Gauntlet snap tore a hole in the universe, but until now, we didn't know which snap did the deed.
RELATED: Spider-Man: Far From Home Will Explain Why Peter Hasn't Met Nick Fury
"Mysterio is my new best friend," Holland said. "We team up to fight these Elemental creatures. When Thanos snapped his fingers, these creatures came through the dimensional rift."
Holland's statement showcases there's more from Endgame hanging over Far From Home than just the death of Tony Stark. For months, fans have been questioning what caused the path between Mysterio's universe and the MCU proper to open up, considering the lack of the Multiverse in previous Marvel Studios films.
A popular theory has been connected to the various universe-changing snaps from Thanos, Hulk and Tony in the Avengers films, but directors Joe and Anthony Russo have yet to comment on which snap was the one to open the link. It turns out Thanos was the culprit, though, and his choice to eliminate half the universe at the end of Infinity War produced more consequences than intended.
RELATED: How Spider-Man Gets Multiple Suits in Far From Home
Opening July 2, director Jon Watts' Spider-Man: Far From Home stars Tom Holland, Samuel L. Jackson, Zendaya, Cobie Smulders, Jon Favreau, JB Smoove, Jacob Batalon and Martin Starr, with Marisa Tomei and Jake Gyllenhaal.