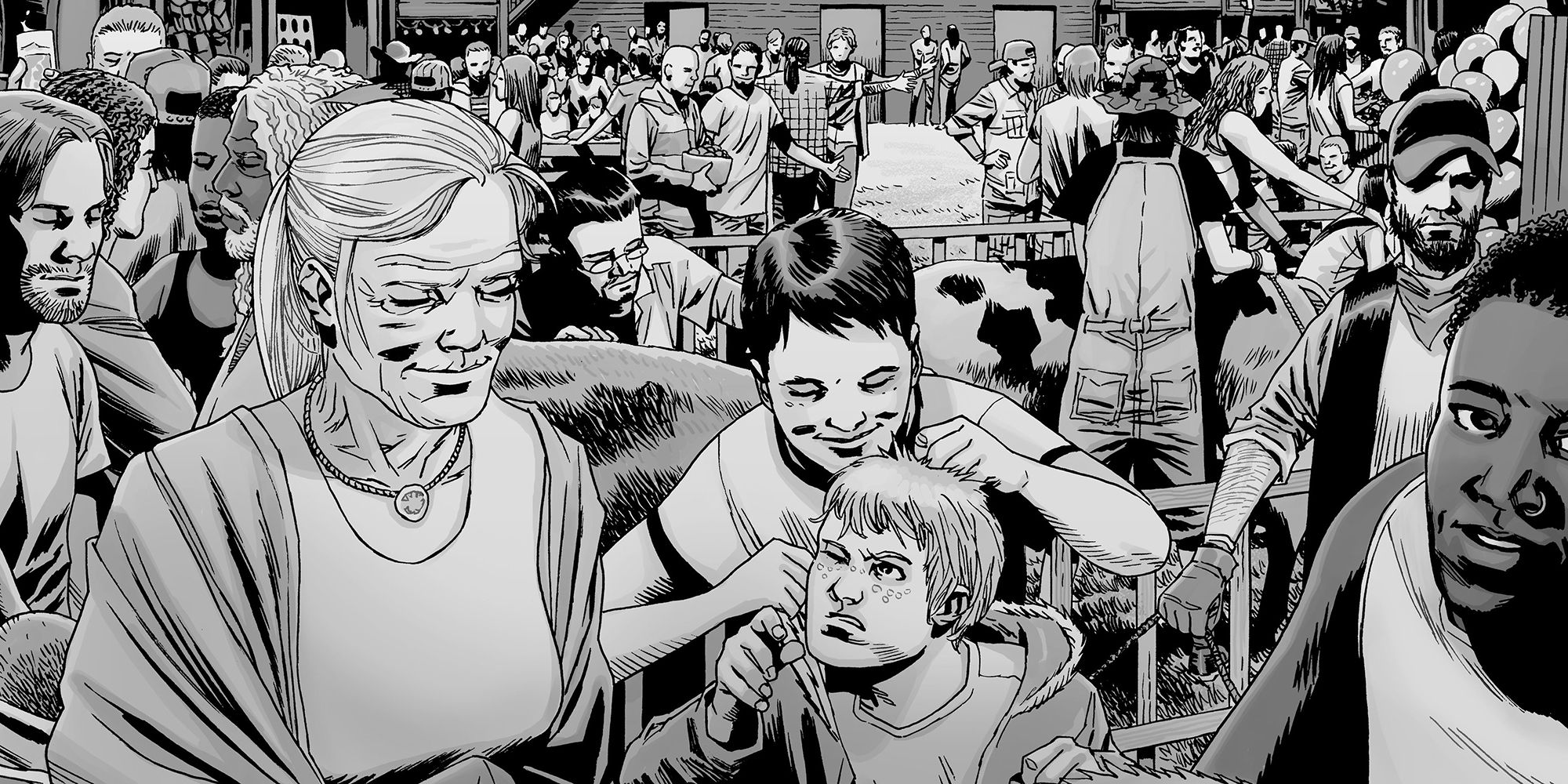 WARNING: The following article contains major spoilers for The Walking Dead #192, by Robert Kirkman and Charlie Adlard, on sale now.
After being shot by Sebastian Milton, Issue #192 of Image Comics' The Walking Dead saw the shocking death of Rick Grimes. Naturally, this is a huge development and as such, the book is already scheduled to receive a second printing, this time with a new commemorative cover.
According to Image, "THE WALKING DEAD #192 commemorative cover will feature imagery showcasing the latest twist to the series... and will be on shelves the same day as THE WALKING DEAD #193 hits stores."
RELATED: Walking Dead: Everything You Wanted to Know About Negan's Lucille Bat
"Rick's death was planned longer than any death in the series," writer Robert Kirkman explained in the "Letter Hacks" section of the latest issue. "I've been working toward this since I started writing... issue #1. It doesn't make it any easier, but it's been something I've been getting more and more used to as the years got down to months and then weeks... I knew it was coming."
"Even before we introduced Sebastian Milton (in issue #177) I knew he was the one who would kill Rick Grimes," he continued. "For almost a decade now I knew Rick would choose to preserve the Commonwealth no matter the cost... and it would cost him his life."
RELATED: Old Man Carl: The Walking Dead Theory That Changes Everything
The Walking Dead #193, by Robert Kirkman and Charlie Adlard, goes on sale July 3.