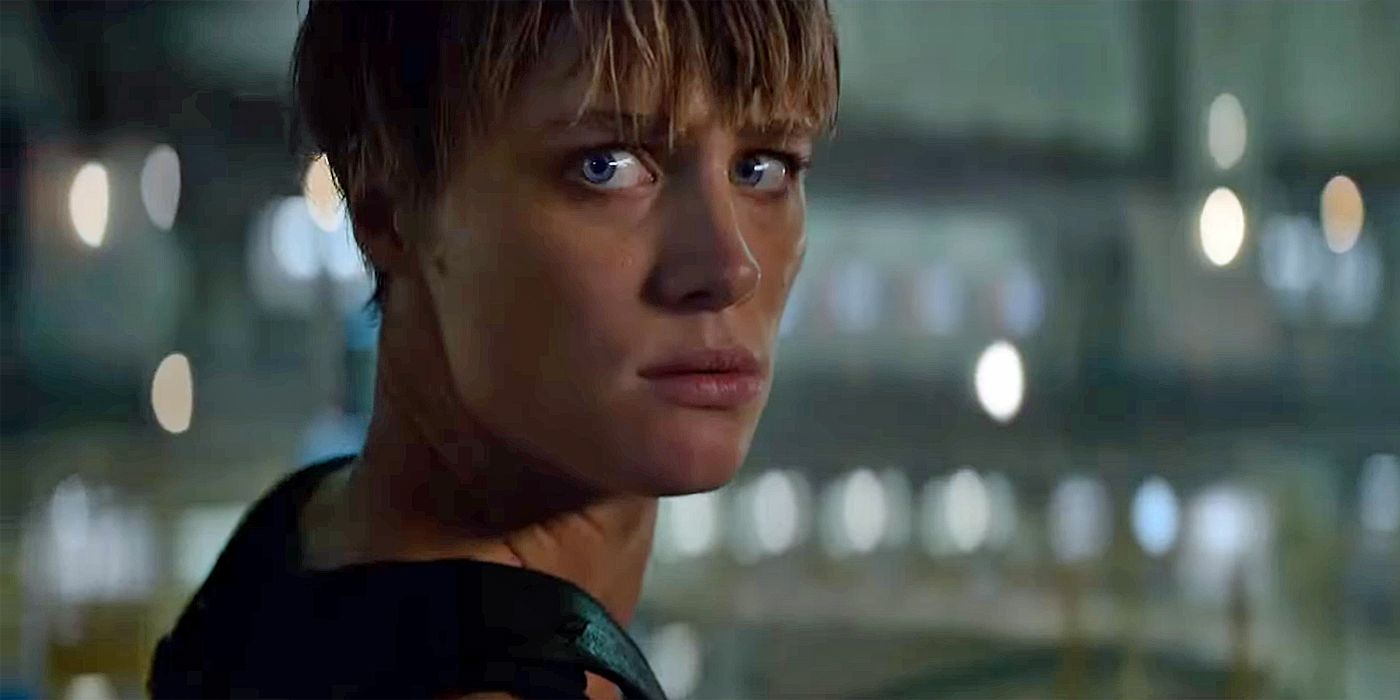 WARNING: The following article may contain major spoilers for Terminator: Dark Fate, in theaters November 1.
The Terminator franchise's biggest villain might be no more in Dark Fate.
According to Heroic Hollywood, sources say Skydance recently held test screenings for Dark Fate. Reactions were apparently positive, but some plot details may have leaked. That outlet reports series antagonist Skynet -- which caused the apocalypse the movies have been dedicated to preventing -- is gone, having been replaced by the mysterious Legion. It's Legion that sends the Terminator to kill John Connor in 1998. An augmented human named Grace is then sent to protect Dani -- humanity's new savior -- and Sarah Connor.
RELATED: Terminator: Sarah Connor is Back in Striking Dark Fate Photo
There's little information known about Legion at this time.
This should be considered a rumor, and thus treated with a grain of salt. It's also possible that this rumor is true, but the final film will change this element depending on the reaction at test screenings.
Little is known about the upcoming sequel, though it has been confirmed to ignore all but the events of the first two films, 1984's The Terminator and its 1991 sequel Terminator 2: Judgment Day, both directed by James Cameron, who returns to produce Dark Fate. Original series star Linda Hamilton also returns to reprise her role as Sarah Connor, last seen in Terminator 2 and providing a small vocal cameo in Terminator: Salvation.
RELATED: James Cameron Returned for Terminator: Dark Fate on One Condition
Directed by Tim Miller and produced by James Cameron, Terminator: Dark Fate stars Arnold Schwarzenegger, Linda Hamilton, Mackenzie Davis, Gabriel Luna, Natalia Reyes and Diego Boneta. The film opens November 1.