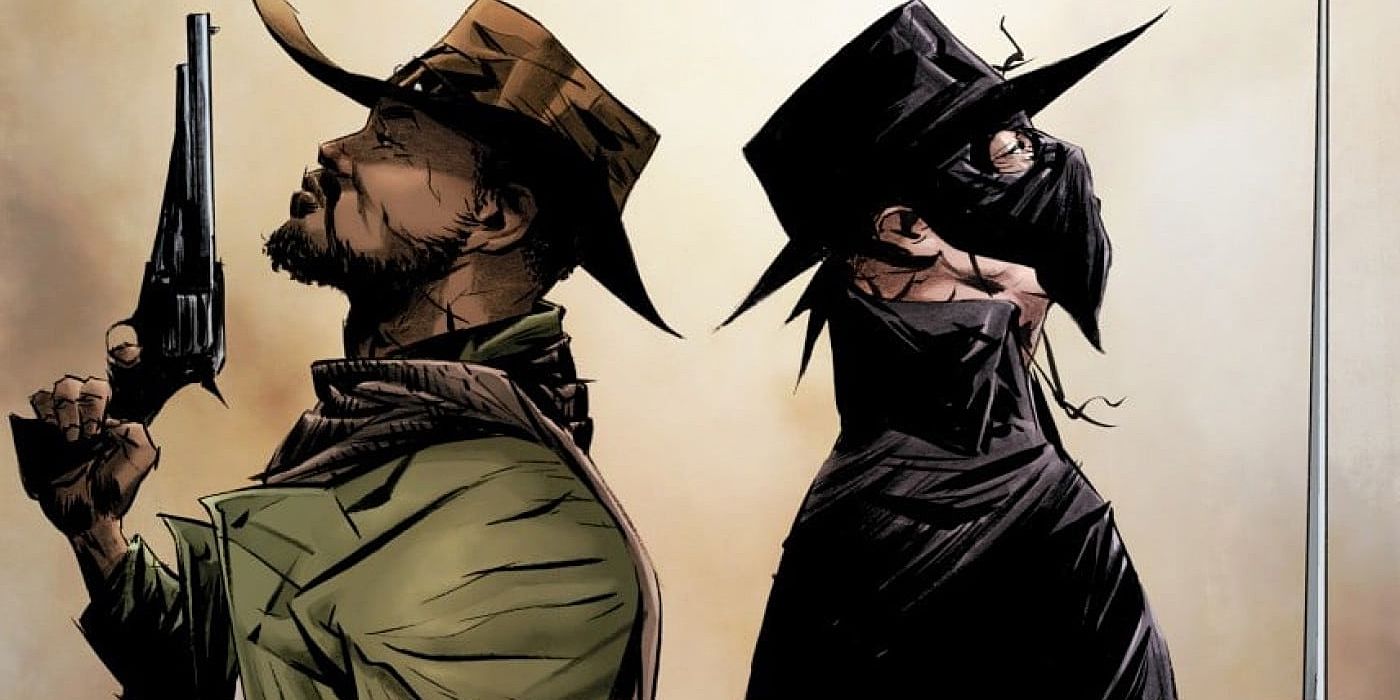 The bounty-hunting cowboy Django could be riding onto the big screen again, along with the legendary swashbuckler Zorro in a new feature film.
According to Collider, Django Unchained director Quentin Tarantino has tapped former Carmichael Show star Jerrod Carmichael to co-write a big screen adaption of Django/Zorro, a 2014 comic book by Tarantino and Matt Wagner.
RELATED: Teaser Trailer Arrives For Tarantino's Once Upon A Time In Hollywood
The Dynamite Entertainment and DC-published miniseries served as a sequel to Tarantino's 2012 grindhouse western homage. Taking place several years after the conclusion of Django Unchained, Django/Zorro saw Foxx's cowboy join forces with an aged Diego de la Vega, better known as Zorro, to undertake a blood-soaked mission to free indigenous people from slavery.
As Collider notes, the existence of a cinematic adaption of Django/Zorro first came to light in the aftermath of the 2014 Sony hack that revealed the contents of several private e-mails where then-Sony head Amy Pascal discussed a project referred to as "D/Z" in emails with Tarantino, calling the idea "super cool."
RELATED: Once Upon a Time in Hollywood: Luke Perry's Final Role Has Been Revealed
While it is currently unknown what role Tarantino might have in Django/Zorro, the writer/director has been vocal about his plan to retire after completing his tenth film. Since the forthcoming Once Upon A Time In Hollywood is his ninth film, it's unclear if he would want his alleged final film to be Django/Zorro. However, the director has produced several projects that he has not directed.
Written, directed and produced by Quentin Tarantino, Once Upon a Time in Hollywood stars Brad Pitt, Leonardo DiCaprio, Margot Robbie, Burt Reynolds, Al Pacino, Tim Roth, Zoe Bell, Michael Madsen, Timothy Olyphant, Damian Lewis, Luke Perry, Emile Hirsch and Dakota Fanning. It is scheduled for release on July 26.