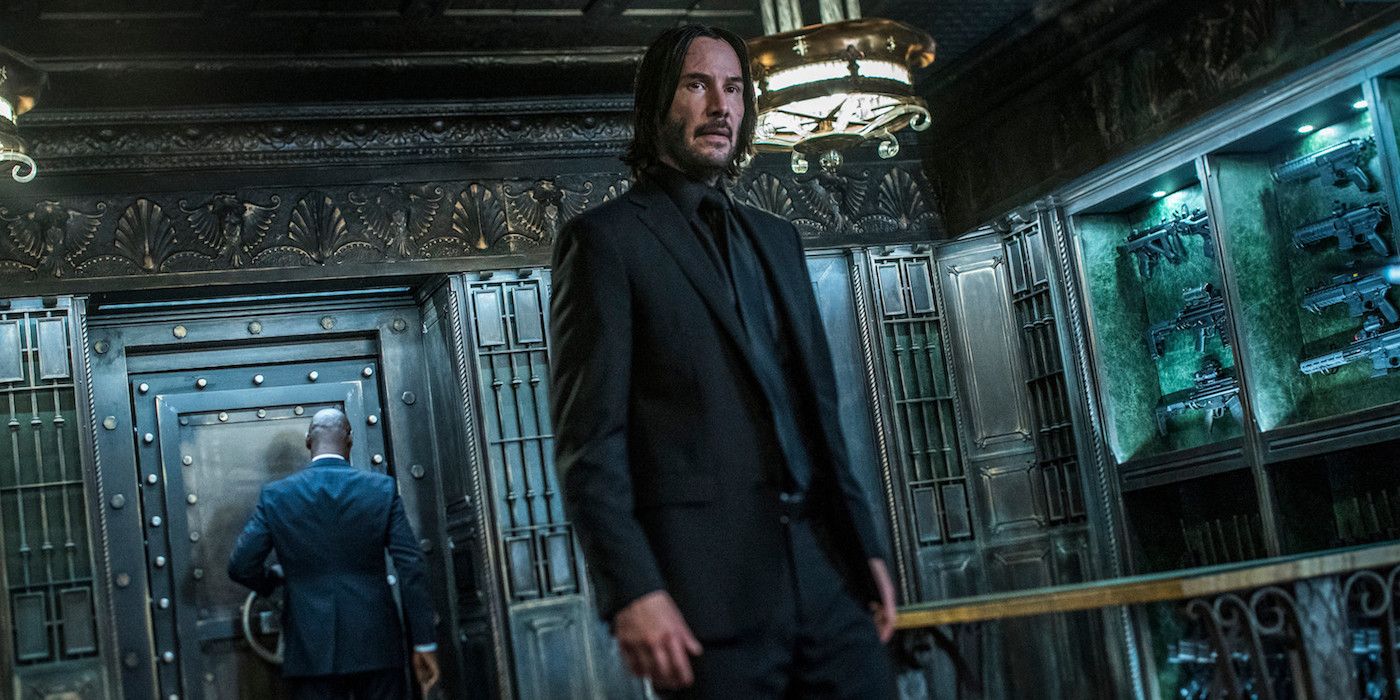 Marvel Studios has yet to officially unveil its plans following Avengers: Endgame. However, along with the currently filming Black Widow, we know that the studio is readying to begin production on The Eternals in the coming months.
And while casting news on the project has quieted since news hit that Game of Thrones actor Richard Madden was reportedly in talks to portray Ikaris, a new report suggests John Wick himself, Keanu Reeves, is reportedly in talks to join the project in a mysterious role.
RELATED: REPORT: Marvel's The Eternals Eyeing Game of Thrones Alum Richard Madden
According to MCU Cosmic, while negotiations are underway, Reeves has not yet signed on to the project, with talks still in the early stages. If Reeves were to sign on the dotted line, he would join a cast that already consists of Angelina Jolie as Sersi, Richard Madden as Ikaris, as well as Kumail Nanjiani and Ma Dong-seok in mysterious roles. And there are still plenty of roles yet to be cast as Marvel Studios is still said to be eyeing an out Asian actor for a lead role, as well as the film reportedly set to cast at least two more lead female roles with "Piper" and "Karen."
Of the reported roles left to be cast, Reeves could potentially be eyed for the following roles: Druig, the Forgotten One, Makkari, Starfox or Zuras. However, given that we don't know exactly which roles Nanjiani and Dong-seok have reportedly been cast for, it's hard to truly narrow down which roles Reeves could be considering. Still, the report that Reeves may be joining The Eternals is sure to surprise fans of the actor as just recently he reaffirmed his interest in portraying Wolverine. Reeves has been rumored to join the Marvel Cinematic Universe ever since his name was tossed into the ring for Doctor Strange and then later Captain Marvel -- a film he was reportedly set to appear in before dropping out due to scheduling conflicts.
This report should be taken with a grain of salt for the time being, until a more reputable source is able to confirm Reeves is in negotiations. However, it is worth noting that MCU Cosmic was the first site to reveal Marvel Studios was developing The Eternals. Either way, confirmation shouldn't be too far off should this report proves to be true.
RELATED: REPORT: Marvel's The Eternals Casts Train to Busan's Ma Dong-seok
Filming on The Eternals is expected to begin later this year after Black Widow wraps production.
Directed by Chloé Zhao with a screenplay by Matthew and Ryan Firpo, The Eternals is expected to be released in theaters in 2020.