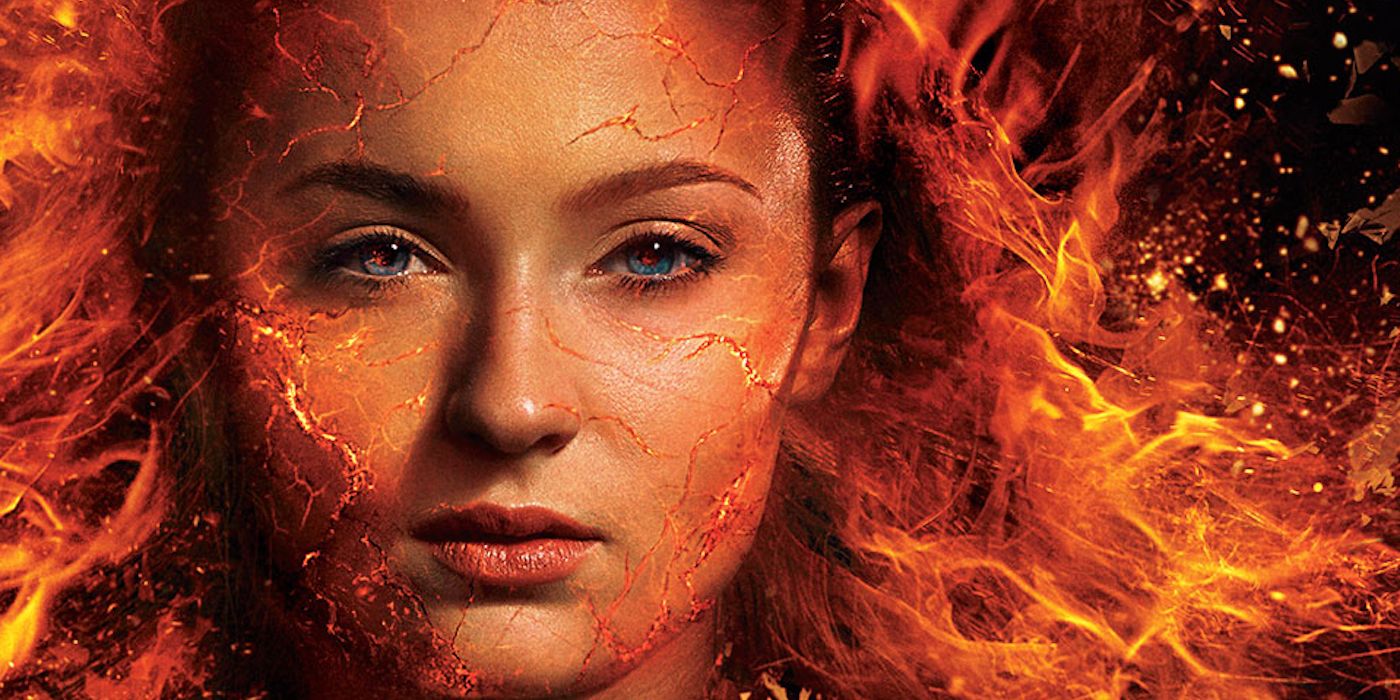 Dark Phoenix
is in theaters now and the critical reception has not been favorable. Most people know about the troubled history of the final Fox X-Men movie, but there is more news coming that claims
Dark Phoenix
was originally supposed to be a two-part movie event.
In an interview from back in 2017, Olivia Munn said that the movie was supposed to be a two-parter and she was supposed to return as Psylocke. Apparently, all the mutants from
X-Men: Apocalypse
were supposed to be along for the two-part Dark Phoenix saga.
Now,
MCU Cosmic
has more on the rumors of that two-part
Dark Phoenix
movie -- and it was going to look very different from what is playing in theaters right now. Not only did Fox completely change the end of the movie after the fact, but they reportedly made major changes from the original plans that appeared to play it closer to the source material.
One of the biggest rumors at the start of production for
Dark Phoenix
was that Jessica Chastain's mysterious baddie who was tempting Jean Grey to do very bad things was a different character at the start. Many fans thought, when she signed on to the movie, that Chastain was playing Lilandra.
This means that she would have been the leader of the Shi'ar -- the aliens who came to put Jean down after she destroyed a galaxy of billions when she took out their star. However, that all changed and, instead of the Shi'ar, Chastain was just an alien from the D'Bari race who had a grudge to bear.
It also appears that Olivia Munn's Psylocke was supposed to be the psychic of the group -- a role that Selene (Kota Eberhardt) took on in
Dark Phoenix
instead.
Directed and written by Simon Kinberg,
Dark Phoenix
stars James McAvoy as Charles Xavier/Professor X, Michael Fassbender as Erik Lehnsherr/Magneto, Jennifer Lawrence as Raven Darkhölme/Mystique, Nicholas Hoult as Hank McCoy/Beast, Sophie Turner as Jean Grey/Phoenix, Tye Sheridan as Scott Summers/Cyclops, Alexandra Shipp as Ororo Munroe/Storm, Kodi Smit-McPhee as Kurt Wagner/Nightcrawler, Evan Peters as Peter Maximoff/Quicksilver and Jessica Chastain. The film is in theaters now.