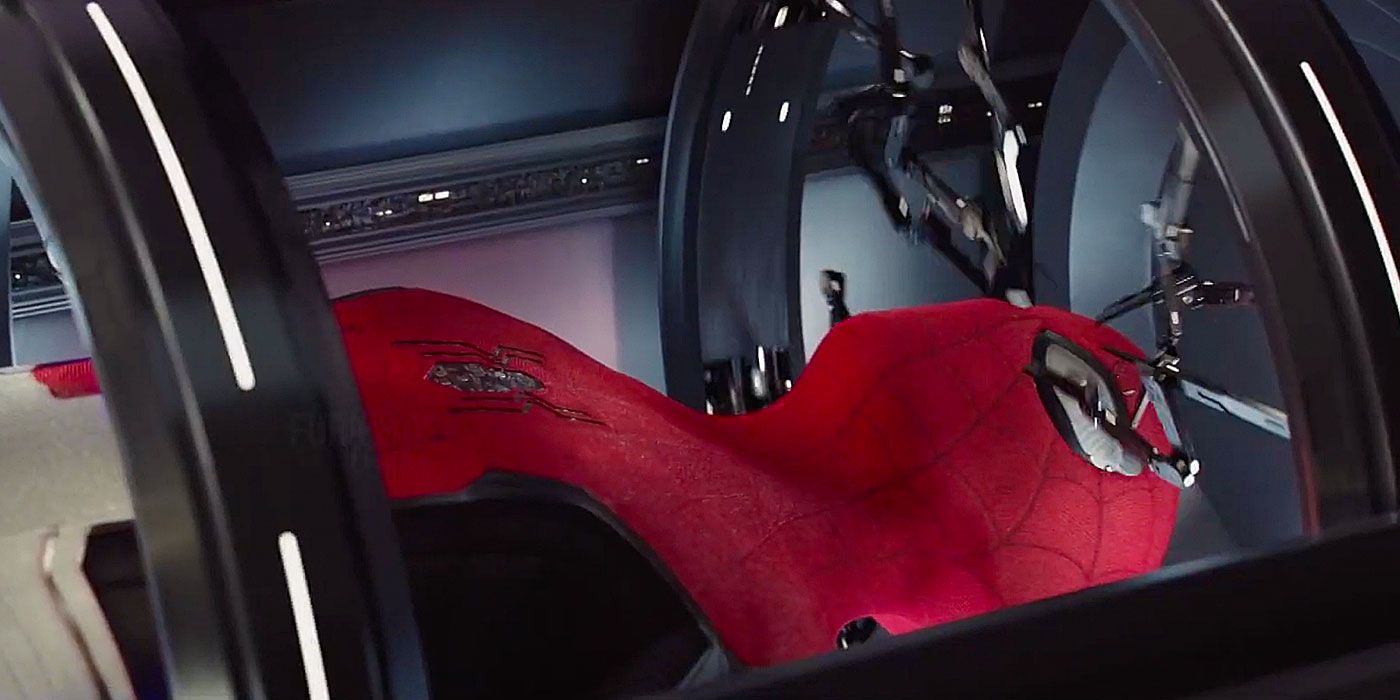 In just a few weeks, Spider-Man: Far From Home hits theaters, allowing fans to dive into the post-Avengers: Endgame Marvel Cinematic Universe for the first time.
The Homecoming sequel will find Peter Parker coming to grips with the loss of his mentor and father figure Tony Stark, struggling with trying to fill the void the armored Avenger left behind. So, of course, the young hero will attempt to live up to his hero's example... by building new superhero suits.
RELATED: Spider-Man: Far From Home Will Hit Theaters Early in China
The latest international TV spot for Spider-Man: Far From Home shows Peter using Stark technology to build at least one new suit, the red and black costume we've already seen in action in the movie's previous trailers.
It's interesting to note that in Peter's workshop, holograms show other potential suits as well. While one of them appear to be a classic red and blue Spider-Man costume, another looks to be a possible upgrade of the Iron Spider armor.
The first Iron Spider suit (seen in Spider-Man: Homecoming, Avengers: Infinity War and Endgame) was red, gold and blue. However, this holographic design suggests the next version of the suit could simply be red and gold, a possible nod to the armor's comic book debut.
RELATED: Mysterio Coaches Spider-Man Through His Loss in Far From Home TV Spot
Directed by Jon Watts and starring Tom Holland, Samuel L. Jackson, Zendaya, Cobie Smulders, Jon Favreau, JB Smoove, Jacob Batalon and Martin Starr, with Marisa Tomei and Jake Gyllenhaal, Spider-Man: Far From Home swings into theaters July 2.