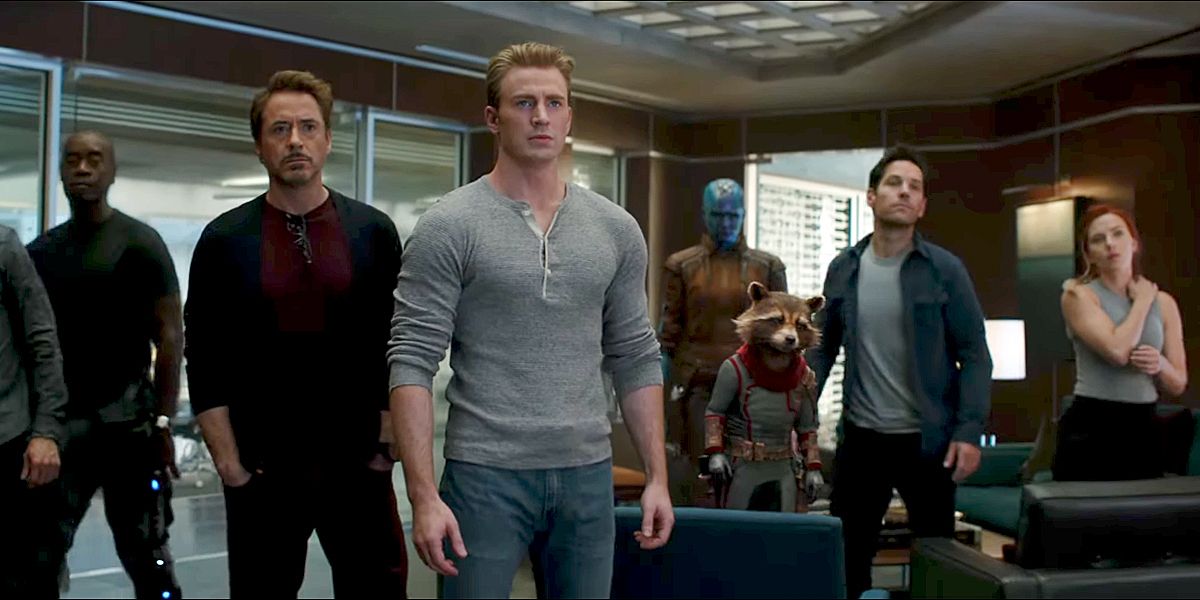 As the culmination of the Marvel Cinematic Universe,
Avengers: Endgame
is full of emotional moments, including the first reunion between Captain America and Iron Man since their bitter fight at the end of
Captain America: Civil War
.
Angry that the fugitive Steve Rogers wasn't there when he was needed during the events of
Avengers: Infinity War
, Tony launches a heated tirade against his estranged teammate before collapsing after enduring weeks of malnutrition in space. According to co-director Anthony Russo, much of this exchange was improvised by Robert Downey, Jr. at the actor's suggestion.
"I think that was one of Downey's most inspired performance moments in the movie," declared Anthony Russo in an interview with
Empire
magazine. "He very much reverts to, this is the guy who felt forsaken by his father – you can see his intimacy and trust issues in that moment when he turns on Cap. Downey performed the scene with a lot of energy. We didn't do it many times, because he was expending himself so, so much. He understood it very well."
Eventually, Tony and Steve reconcile after developing a new strategy to undo Thanos' victory but the raw moment is an early emotional moment in the film showing the strained relationship between the two MCU heroes.
Directed by Joe and Anthony Russo,
Avengers: Endgame
stars Robert Downey Jr. as Iron Man, Chris Evans as Captain America, Mark Ruffalo as Bruce Banner, Chris Hemsworth as Thor, Scarlett Johansson as Black Widow, Jeremy Renner as Hawkeye, Brie Larson as Captain Marvel, Paul Rudd as Ant-Man, Don Cheadle as War Machine, Karen Gillan as Nebula, Danai Gurira as Okoye and Bradley Cooper as Rocket, with Gwyneth Paltrow Pepper Potts, Jon Favreau as Happy Hogan, Benedict Wong as Wong, Tessa Thompson as Valkyrie and Josh Brolin as Thanos. The film is in theaters now.