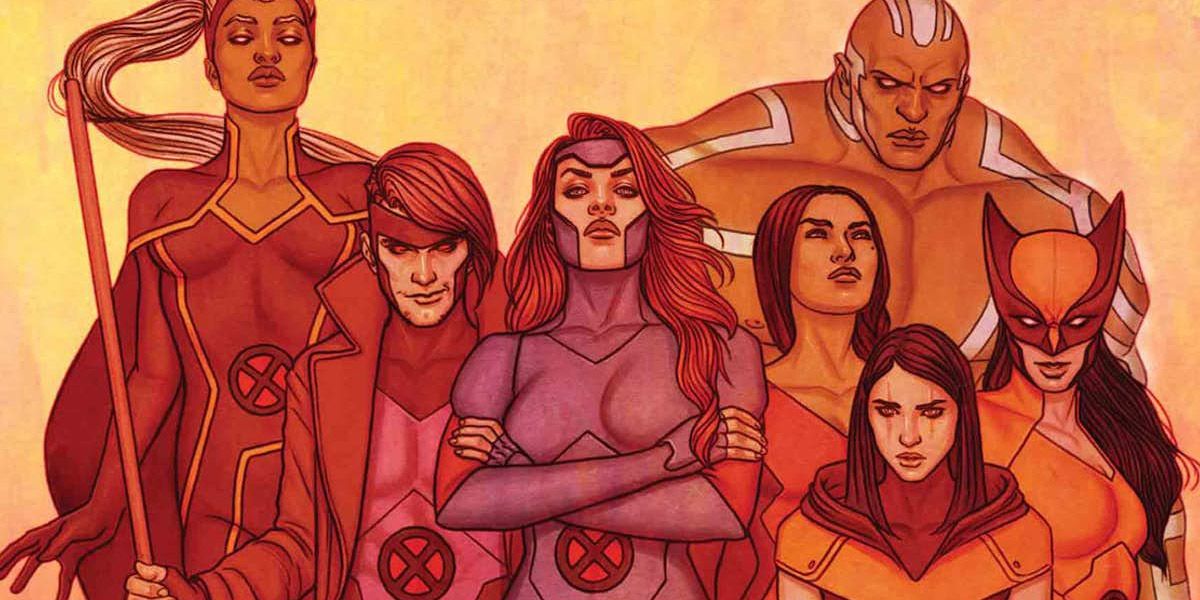 Marvel Studios EVP of Production and Captain Marvel Producer Victoria Alonso has a bone to pick with the X-Men. Asked about Marvel's future and the X-Men's involvement in it, she shared her issue with the team name.
"I don't know where the future is going," Alonso told Nuke the Fridge. "It's funny that people call it the X-Men. There's a lot of female superheroes in that X-Men group, so I think it's outdated."
RELATED: Captain Marvel Producer Confirms Agents of SHIELD Cameo (That Isn't Coulson)
"I don't know where it's going to go. They just now have joined," she added. "They actually have a movie coming out very soon, which is under that banner as their last film. So we'll see what time will tell."
In the aforementioned film Dark Phoenix, a member of the X-Men has a similar take. After she led her younger teammates on a dangerous mission to space, Mystique told Charles Xavier that they should change the X-Men's name in a moment of anger. "It's funny. I can't actually remember the last time you were the one risking something," she spat at her foster brother. "And by the way, the women are always saving the men around here. You might want to think about changing the name to X-Women."
RELATED: Captain Marvel Shows Its Cat-ittude With Goose-Centric Featurette
Directed and written by Simon Kinberg, Dark Phoenix is now in theaters. Captain Marvel is now available on Digital HD, and it arrives on Blu-ray and 4K UHD on June 11.
via Newsarama