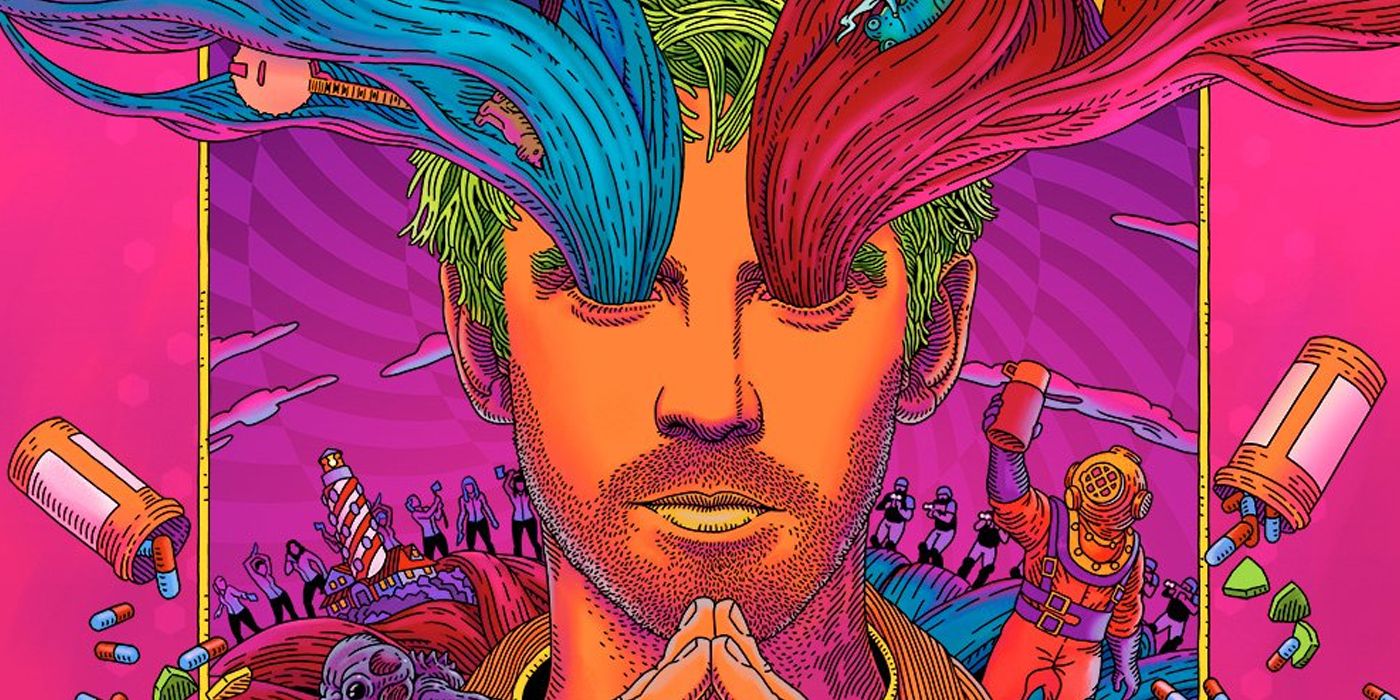 With the third and final season of FX's Marvel television series Legion set to premiere later this month, an ominous trailer has been posted to the show's official Twitter account. The post the video is attached to reads, "Ignore the other voices."
The trailer itself stars none other than the titular mutant himself, David Haller (played by Dan Stevens), who is standing in a yellow room beside and old-fashioned television. David instructs the viewer, "I want you to close your eyes. Breathe slowly. Imagine something that makes you happy. And count down from three."
RELATED: Legion: Professor X Builds Cerebro in Season 3 Preview
As David actually begins counting down, other characters appear on the television screen to interrupt, starting with Cary Loudermilk, who says, "He can't help you." Kerry Loudermilk follow suit, adding, "He'll only cause pain." Throughout the trailer, other characters also physically appear in the room for a split second at a time. First, Division 3 interrogator Clark Debussy appears on David's right. The aforementioned Cary then pops up on David's left.
The clip ends with David himself appearing on the television to finish the countdown, at which point the viewer is greeted by suspenseful music, as well as the show's title card.
RELATED: FX Could Feature More Marvel Shows After Legion
A spinoff of the X-Men film series, Legion first premiered on FX back in February of 2017. The show returned for Season 2 in April of 2018. This past February, it was revealed that the upcoming third season would also be the surreal superhero series' last. It will also mark the long-awaited debut of David's father, Professor X, played by Harry Lloyd.
Legion returns to FX on June 24. The series stars Dan Stevens, Rachel Keller, Jean Smart, Bill Irwin, Amber Midthunder, Jeremie Harris, Aubrey Plaza, Jemaine Clement, Hamish Linklater and Navid Negahban.