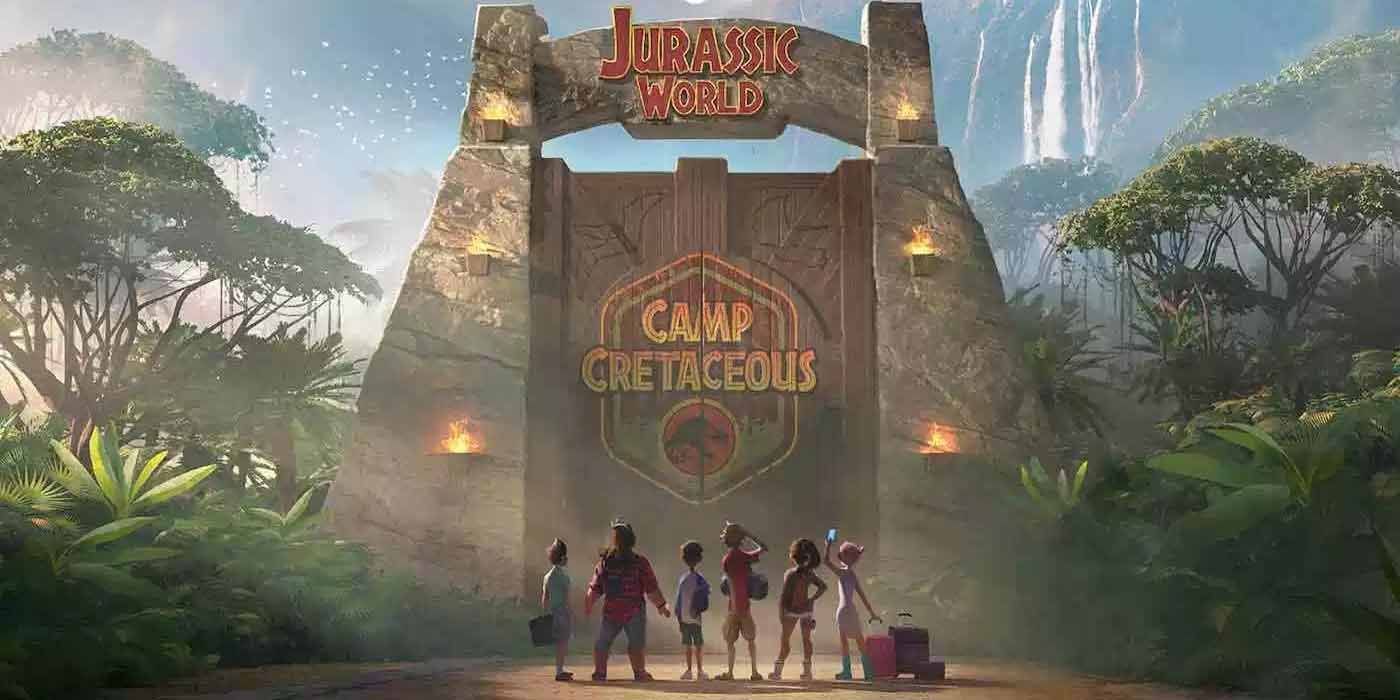 The Jurassic Park/Jurassic World franchise is headed to Netflix in animated form, courtesy of DreamWorks Animation.
Executive produced by Steven Spielberg, Jurassic World: Camp Cretaceous is set in the same timeline as 2015's Jurassic World. The series centers on six teenagers who embark on a journey of a lifetime at a camp on the other side of Isla Nubar, only to succumb to the same mayhem that's unfolding at Jurassic World proper.
RELATED: LEGO Jurassic World Animated Miniseries Will Explore Legend of Isla Nublar
Here is the official synopsis for the series:
When dinosaurs wreak havoc across the island, the campers are stranded. Unable to reach the outside world, they must transition from strangers to friends and, ultimately, family if they are to survive.
In addition to Spielberg, Jurassic World: Camp Cretaceous is executive produced by Frank Marshall, Colin Trevorrow, Scott Kreamer and Lane Lueras, with Zack Stentz serving as consulting producer. The series has yet to receive a release date but is expected to launch next year.
Directed by Colin Trevorrow, Jurassic World 3, starring Bryce Dallas Howard and Chris Pratt, is set to be released on June 11, 2021.
KEEP READING: Jurassic World 3: Bryce Dallas Howard Teases Jurassic Park Cast's Return