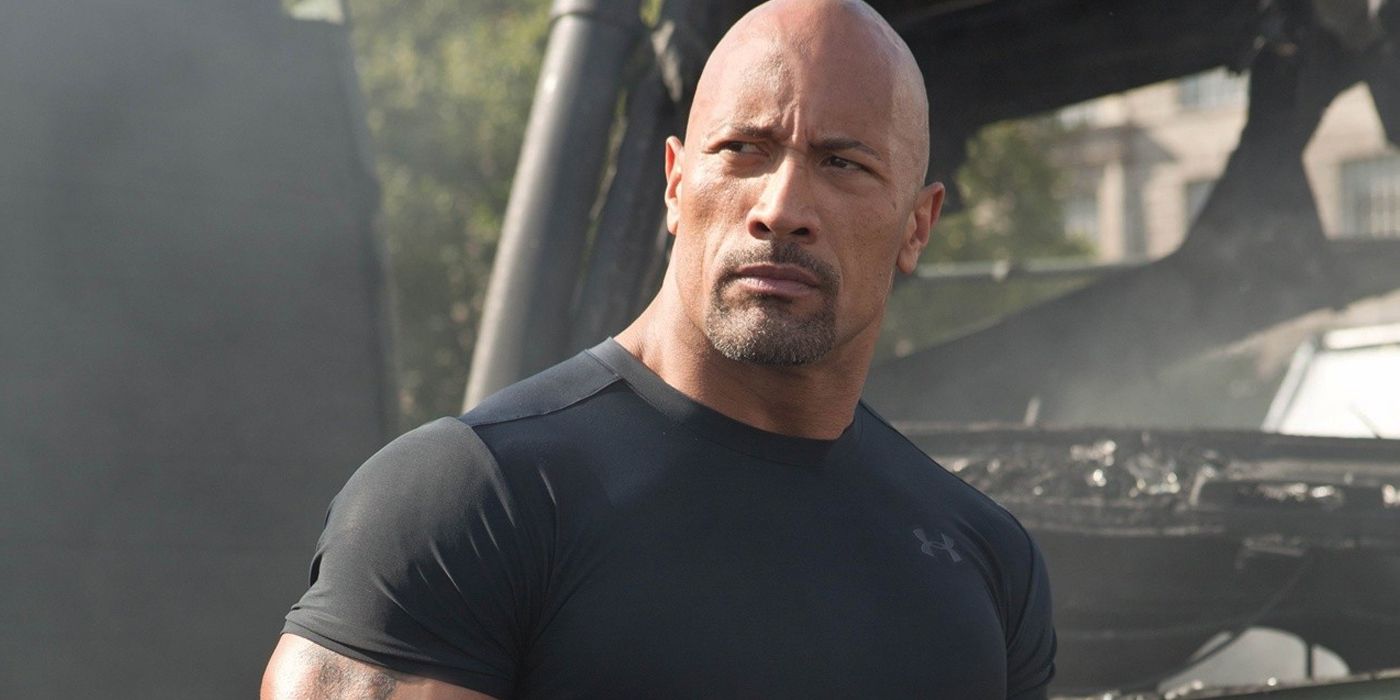 Hobbs & Shaw star Dwayne "The Rock" Johnson has shut down any rumors that Keanu Reeves will be appearing in the upcoming Fast & Furious spinoff.
"I love Keanu," Johnson told MTV News. "You know, Keanu obviously is having this just awesome time in his career. We talked about it. We talked, 'Hey dude, just somewhere down the line, let's do something for sure.' But as of now, in Hobbs & Shaw, not Keanu."
RELATED: Hobbs & Shaw: Dwayne Johnson Confirms Production Has Wrapped
Recent rumors suggested Reeves would be playing a villain in Hobbs & Shaw. Though, maybe we can look forward to him collaborating with Johnson in the future. After all, Reeves has had plenty on his plate.
This year, the actor appeared in the Netflix film Always Be My Maybe, as well as third installment of the John Wick franchise. Additionally, he has a voice role in Toy Story 4, which hits cinemas this week. Reeves is also set to appear in the third installment of the Bill & Ted franchise and the video game Cyberpunk 2077, both of which come out next year.
Johnson doesn't seem to be taking any breaks either. He will be starring in the currently untitled Jumanji: Welcome to the Jungle sequel along with a Black Adam film for DC, which recently found its director.
RELATED: Dwayne Johnson Shares Hobbs & Shaw Scene That was Too Violent for the MPAA
Directed by David Leitch (Deadpool 2) from a script by longtime Fast & Furious narrative architect Chris Morgan, Fast & Furious Presents: Hobbs & Shaw stars Dwayne Johnson, Jason Statham, Idris Elba and Vanessa Kirby. The film arrives Aug. 2.
(via Heroic Hollywood)