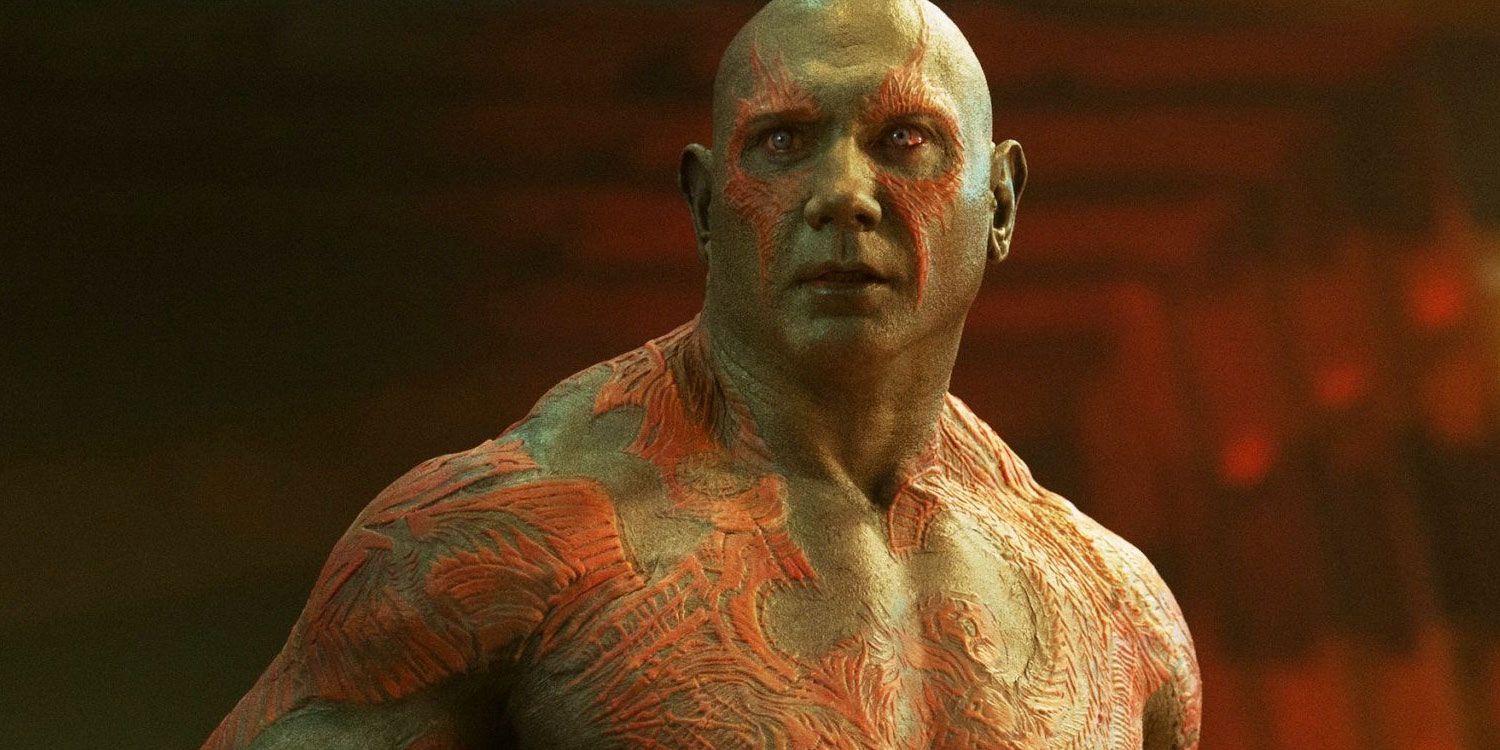 Former professional wrestler Dave Bautista plays Drax in the Marvel Cinematic Universe, becoming something of a fan-favorite in the process. However, he's revealed his audition for a role in Guardians of the Galaxy was incredibly nerve wracking.
Bautista was asked about his audition during a panel at Denver Pop Culture Con. "Oh my God, it was a nightmare. I was terrified," he revealed. "I was really desperate at the time, I had hardly worked in three years, and I had gone broke from wrestling and I was desperate to get a job. I finally got an agent like two weeks before I got the audition for Guardians. My agent says 'You know, I really had to fight to get you this audition. It was really hard to get, they didn't really want to audition you. They didn't want any pro wrestlers, so I don't want to get your hopes up.'"
RELATED: Theory: Man-Thing Is James Gunn's Final Guardians of the Galaxy Easter Egg
"He built my hopes really low, so I went in with low expectations," Bautista continued. "I called my acting coach and said 'I don't get this.' and he flipped out because he's like the biggest fanboy. Anyway, he made me do the research and I found one picture and I said 'That looks like me!' He babied me through this whole process, my first and second auditions, my acting coach came with me. I read for Sarah Finn, she's amazing. I read with her and she said 'Don't be nervous. Take your time, we can be here all day.'"
RELATED: Avengers: Endgame BTS Pics Tease Kraglin's Guardians of the Galaxy Future
Bautista revealed he was then asked to return to read for director James Gunn, and the rest, well, is history.
Written and directed by James Gunn, Guardians of the Galaxy Vol. 3 does not currently have a release date. The film is reportedly scheduled to begin production in February 2021.
(via ComicBook.com)