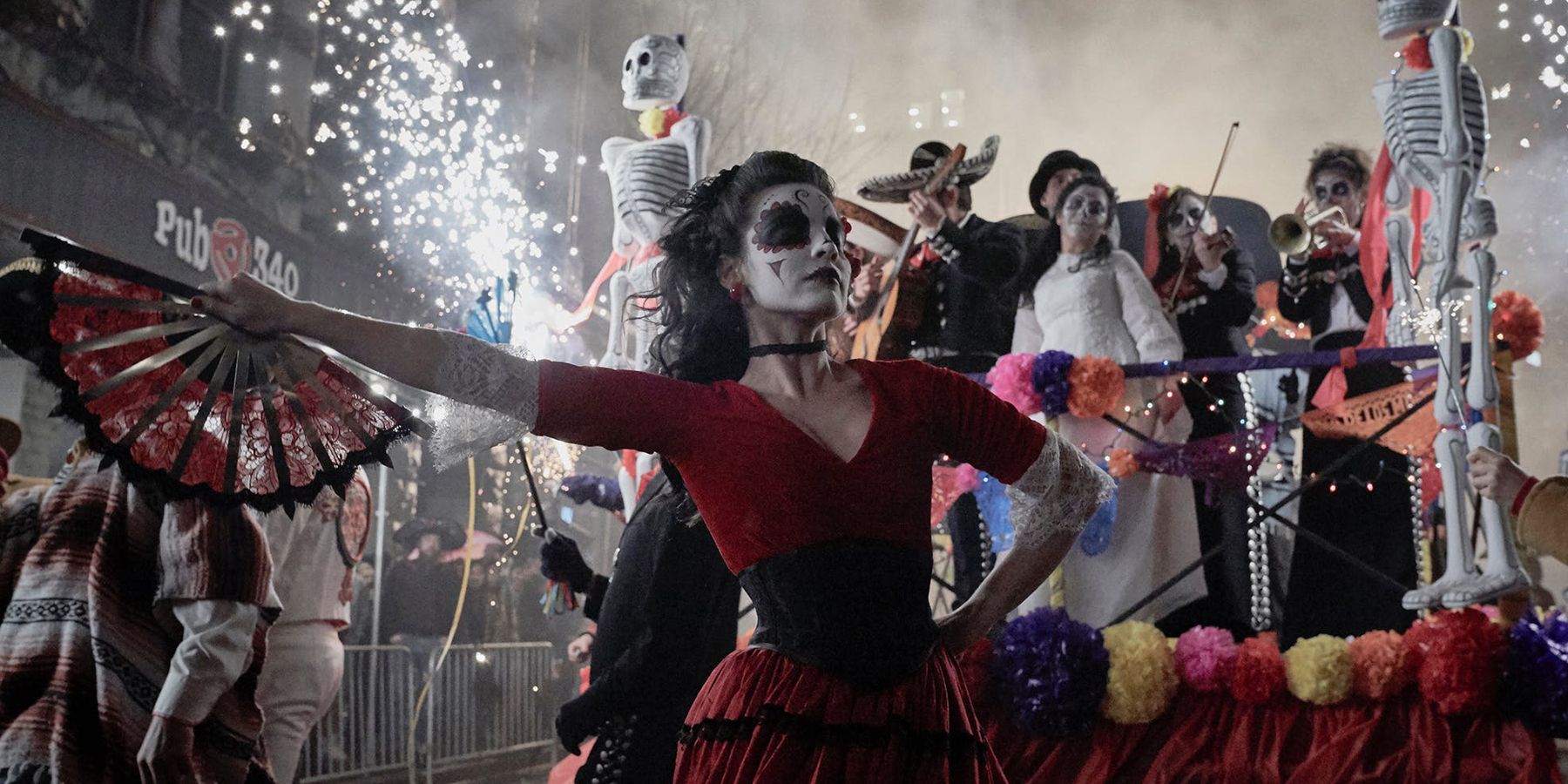 Syfy has announced it will not be renewing its two Image Comics adaptations, Deadly Class and Happy!.
Based on the ongoing series of the same name by Rick Remender and Wes Craig, Deadly Class followed an orphan in the 1980s Bay Area who gets recruited into a secret private school for assassins. With Remender also serving as co-showrunner and executive producer, the first season ran for ten episodes premiering in January. The series was also executive produced by longtime Marvel Studios directors Joe and Anthony Russo.
RELATED: WonderCon LIVE: Deadly Class Is in Session to Discuss Season 1
Grant Morrison and Darick Robertson's Happy! followed a wounded hitman pursued by the police and the mob. As the contract killer suffers from his grievous injuries, he hallucinates a cartoon unicorn following him through New York City, voiced by Patton Oswalt. With Morrison serving as an executive producer, the ten-episode second season premiered in March.
Both programs struggled with ratings earlier this year, despite a strong start for Happy!'s first season and an upward trend from Deadly Class. Happy! and Deadly Class are currently being shopped by Universal Cable Television and Sony, respectively, for renewals at other networks. The first season of Happy! has reportedly been performing well on Netflix, leading speculation it may get picked up by the premium streaming service.
RELATED: Syfy's Deadly Class Kills Off a Major Character
Deadly Class stars Benedict Wong, Benjamin Wadsworth, Lana Condor, María Gabriela de Faría, Luke Tennie, Liam James and Michel Duval.
Happy!'s second season stars Christopher Meloni, Patton Oswalt, Patrick Fischler, Ritchie Coster, Lili Mirojnick, Medina Senghore, Christopher Fitzgerald and Bryce Lorenzo.
(via Deadline)