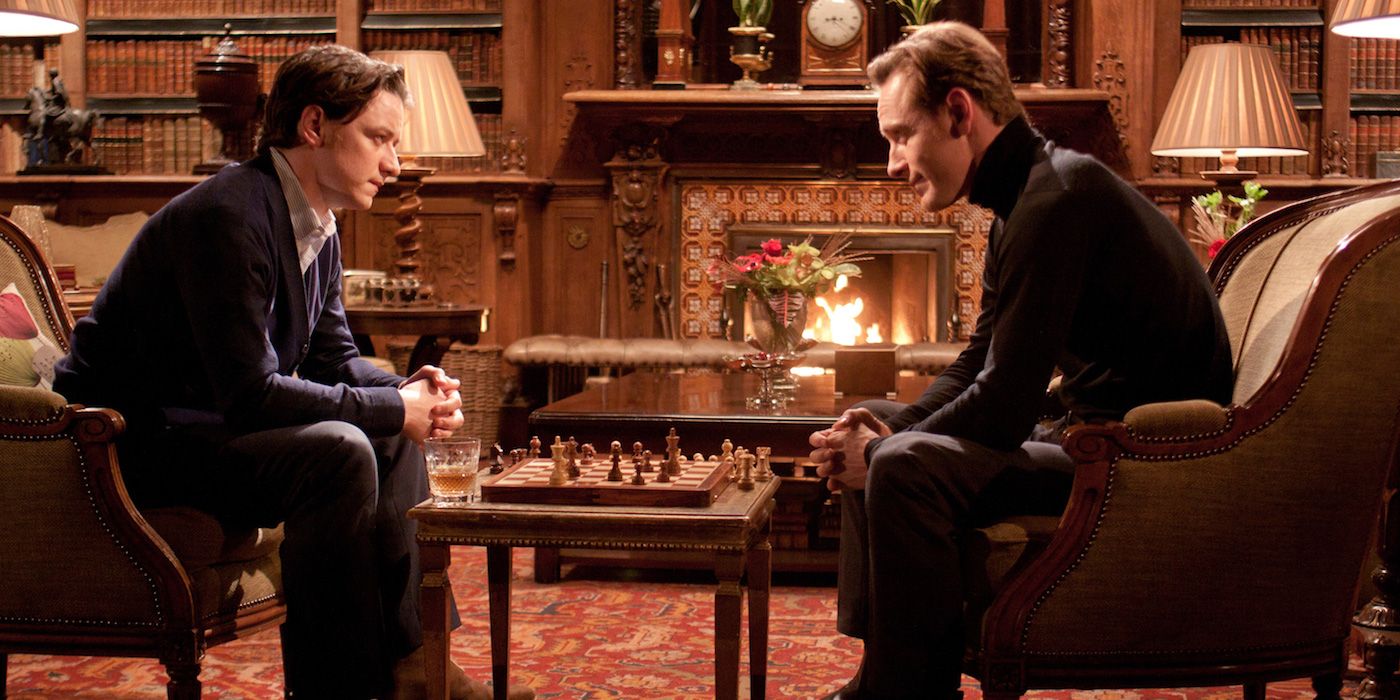 Ahead of Dark Phoenix's release, longtime X-Men producer Hutch Parker addressed why fans ship James McAvoy's Professor Xavier and Michael Fassbander's Magneto in Fox's mutant film-verse.
Due to the brotherhood shared between the two, their constant falling out, makeups and the fact neither have really engaged in longterm relationships with women, fans have entertained the notion both could be gay. While not confirming this to be the case, Parker did admit this sort of intrigue fit a world where the concept of "the Other" is at the heartbeat of the story.
RELATED: Dark Phoenix Brings Fox's X-Men to an End - Not With a Bang, Nor a Whimper
"I like the questions, I like the speculation, and certainly James [McAvoy] and Michael [Fassbender] like to play into it and the whole cast, too," Parker told USA Today. Parker, a producer since X2: X-Men United, admitted there is something more nuanced to these characters, which is why the fandom would be steered into deeper, emotional, relatable and more meaningful territory.
"I think it does speak to part of what's unique about the X-Men: They give you much more complex characters and relationships," he added. "They're not easily pigeonholed in any given way and you get to see them make turns that we recognize from life."
RELATED: Where's Logan? Dark Phoenix Director Explains Wolverine's Absence
Directed and written by Simon Kinberg, Dark Phoenix stars James McAvoy, Michael Fassbender, Jennifer Lawrence, Nicholas Holt, Sophie Turner, Tye Sheridan, Alexandra Shipp, Kodi Smit-McPhee, Evan Peters and Jessica Chastain. The film opens Friday nationwide.