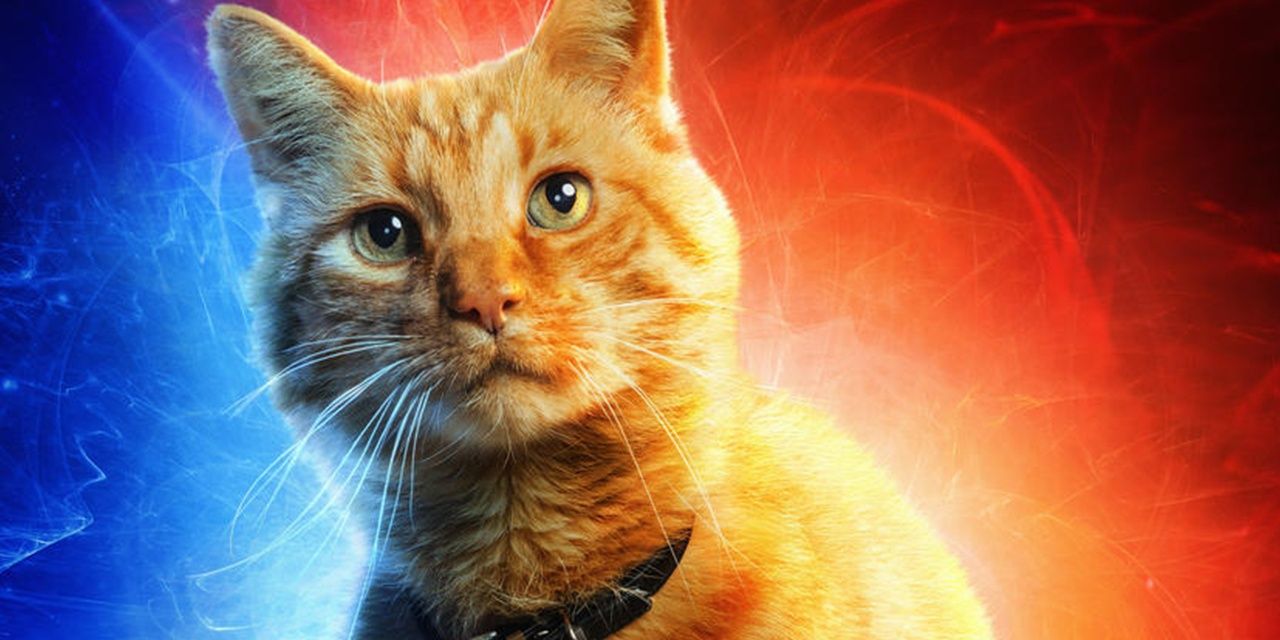 To celebrate #NationalHugYourCatDay, Disney has released a new featurette from the Marvel Studios film Captain Marvel, centering around the character of Goose the Cat. The video -- from the graphics, transitions and music heavily influenced by the '90s -- highlights this unlikely hero's journey to the big screen.
"When we were working on the first outline for this movie and we shared it with [Marvel Studios president] Kevin Feige, his first note was, 'We need 200 percent more Goose,'" co-director Anna Boden said.
RELATED: Captain Marvel Concept Art Reveals Alternate Helmet Designs
"We auditioned a few different cats," executive producer Jonathan Schwartz shared. "We ended up with, primarily, a cat named Reggie to play Goose, who looks like a cat, but is actually an alien called a Flerken."
In addition to the film's crew detailing Goose's journey, several clips of the supposed feline are shown throughout the featurette. Some of these are from the finished film, whereas others feature behind-the-scenes interactions between the cat behind Goose and the rest of the cast and crew.
RELATED: Captain Marvel Directors Agree About Who She Should Team Up With
Directed by Anna Boden and Ryan Fleck, Captain Marvel stars Brie Larson as Carol Danvers, Samuel L. Jackson as Nick Fury, Jude Law as Yon-Rogg, Clark Gregg as Phil Coulson, Lee Pace as Ronan the Accuser, Djimon Hounsou as Korath the Pursuer, Gemma Chan as Minn-Erva, Ben Mendelsohn as Talos, Lashana Lynch as Maria Rambeau, Algenis Perez Soto as Att-Lass, McKenna Grace as a young Carol Danvers and Annette Bening as the Supreme Intelligence. The film is now available on Digital HD, and it arrives on Blu-ray and 4K UHD on June 11.