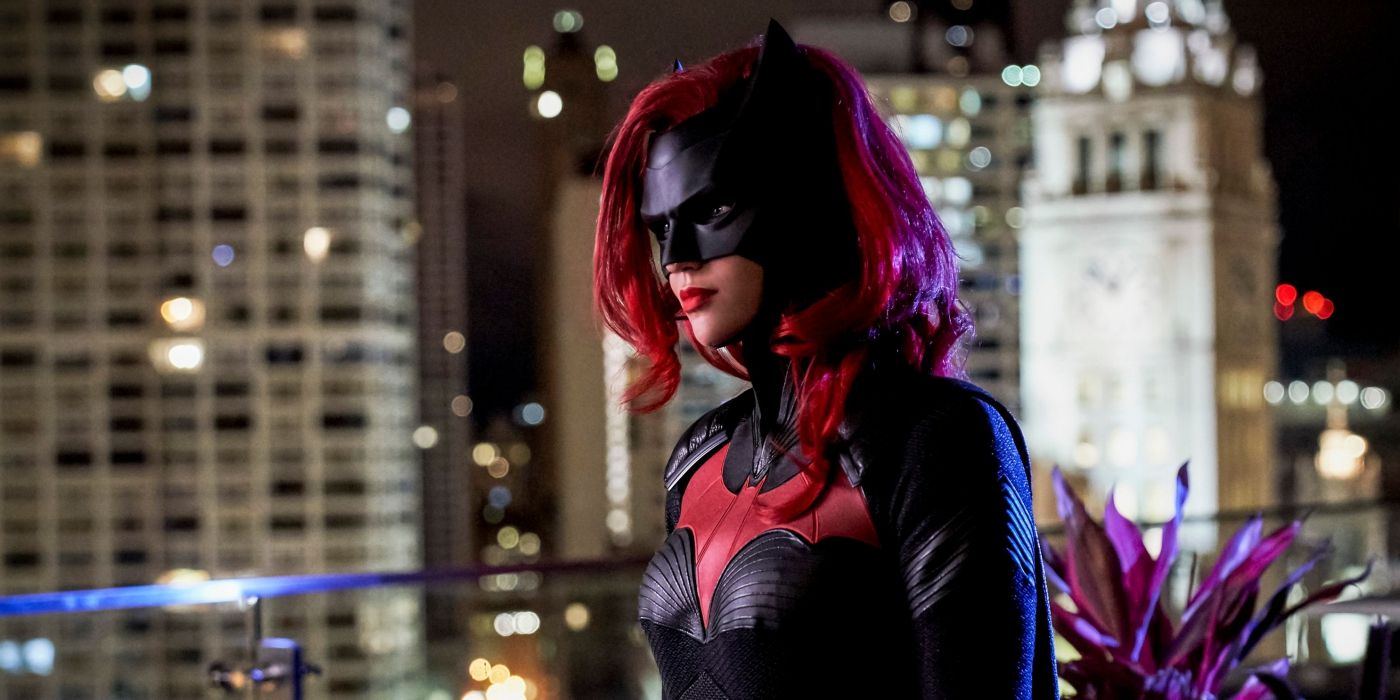 Concept illustrator/art director Andy Poon has revealed a behind-the-scenes look at Batman's suit from The CW's upcoming Batwoman series, which he provided the concept art for.
In Batwoman, Bruce Wayne (and by extension, Batman) has left Gotham City. In the wake of Bruce's absence, his cousin Kate Kane has stepped up to patrol the streets as the city's newest vigilante, Batwoman.
RELATED: Batwoman: Alice's Nemesis Isn't Who You Think on The CW Series
The series' first trailer features the Batsuit on display in the Batcave, where it is discovered by Kate. However, Poon's new photos show off Bruce's old threads in a more candid, well-lit manner. The Arrowverse's Batsuit is visibly different from most mainstream live-action interpretations, as it is entirely black -- logo, belt and all.
"Speechless. I was in the Batcave of the Batwoman series checking out the Batman suit that I got to do the concept for in person," Poon wrote on Instagram. "Huge thank you to the costume design Maya Mani to bringing me on this new adventure and watching them film the sequence. If you know me, you will know this is a huge moment for me. Also now Arthur has a picture of his daddy and Batman together. Keep on grinding."
In last year's Arrowverse crossover event, Elseworlds, Kate is seen sporting a suit that is visibly similar to her comic book counterpart, with a bright red bat symbol and wig. However, the trailer for the character's solo series turns back the clock a bit and sees her wearing a modified version of Batman's old suit. The series will likely show the progression of Kate growing into her own unique style while she makes a name for herself as Gotham's newest resident crimefighter.
RELATED: The CW Announces Batwoman, Arrowverse Fall Schedule
Written by Caroline Dries and developed by Bertlanti Productions and Warner Bros. Television, Batwoman stars Ruby Rose, Rachel Skarsten, Meagan Tandy, Camrus Johnson, Dougray Scott, Elizabeth Anweis and Nicole Kang. The series will air Sundays at 8 pm ET/PT this fall, though no premiere date has been announced yet.