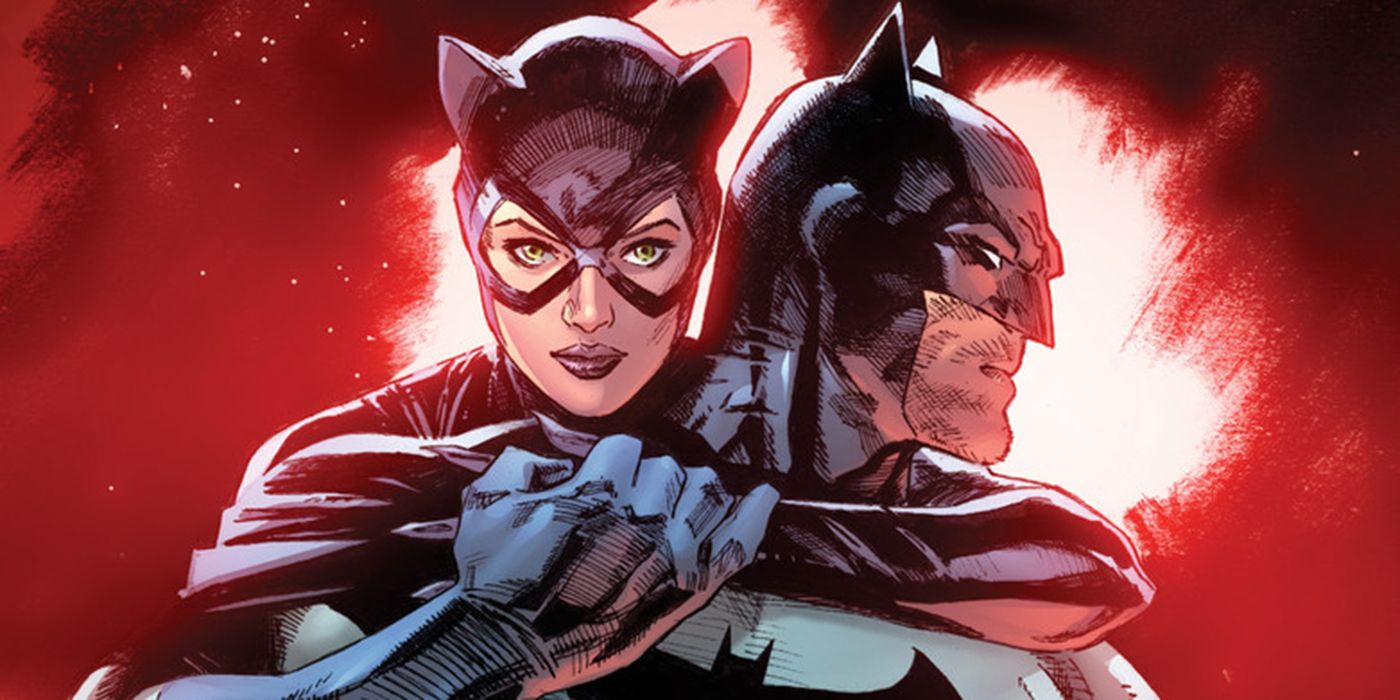 DC recently announced that writer Tom King and artist Clay Mann, the creative team behind Heroes in Crisis, will launch a new Batman/Catwoman 12-issue series in January 2020, spinning out of the events of King's Batman run.
In anticipation of the new title, Mann shared some artwork from the series on Instagram with a post that reads, "A little peek at something."
RELATED: DC Announces Batman/Catwoman Comic by Tom King and Clay Mann
The image shows Batman standing above and behind Catwoman, both of their hands raised as if about to fight something off-panel.
"We're making changes to our comic book publishing line to set DC up for continued success," DC Editor-in-Chief Bob Harras said when Batman/Catwoman was first announced.. "We're starting with the bestselling BATMAN comic after 'City of Bane' wraps up in December. 'City of Bane' is an incredible story and an integral part of our overall 'Year of the Villain' campaign, and a new Tom King and Clay Mann Bat/Cat series in 2020 fills the gap once BATMAN begins to ship monthly."
RELATED: Batman: Three Jokers Artist Jason Fabok Offers Update on Batman Epic
King's current Batman run will take him through the end of 2019. CBR also learned King has several new, unannounced projects planned for this year and next, with Batman/Catwoman being one of them.