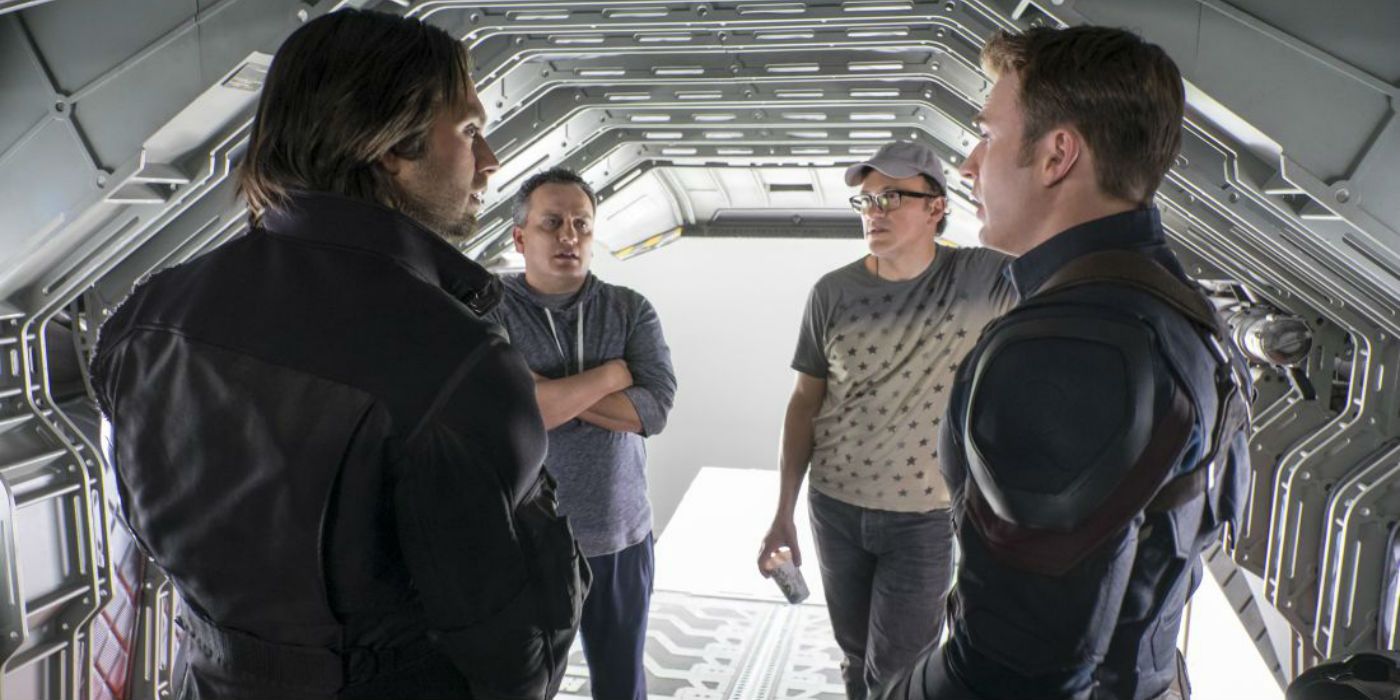 Avengers: Endgame had massive ramifications for the Marvel Cinematic Universe, including the final fates of several major characters, and so directors Joe and Anthony Russo requested secrecy leading up to the release to combat spoilers brought on by leaks.
The Russos' heightened push to story details under wraps, including a request not to spoil the film online for its first two weeks of wide release, was to respect audiences who couldn't see the film. Nevertheless, they admit it is the nature of current online culture to spoil films. While the Russos preferred a three-week spoiler ban, they conceded to two weeks based on the inevitability of online spoilers.
RELATED: VIDEO: Avengers: Endgame Trailer Scenes Missing or Different in the Film
"This is the environment we live in now," Joe Russo told The Hollywood Reporter. "We can't control the internet. It's its own monster. Whether there's malicious intent or compulsive intent to reveal story points of pop culture content, we wanted to make sure that we asked for a level of decorum in how all of that was dealt with."
The Russos released a promo in the lead up to Avengers: Infinity War that asked fans to refrain from posting spoilers online, which they repeated for Endgame. With that in mind, the brothers note that discussing a film after seeing it is part of the experience.
RELATED: The Avengers Cast Was Digitally De-Aged for Endgame's Battle of New York
"We certainly respect the idea that when you see a film, you want to discuss it, you want to talk about it, you want to share your experience," Anthony Russo explained. "That's a really important part of the process. But it's trying to establish a window where people are given the opportunity to see the film."
Directed by Joe and Anthony Russo, Avengers: Endgame stars Robert Downey Jr. as Iron Man, Chris Evans as Captain America, Mark Ruffalo as Bruce Banner, Chris Hemsworth as Thor, Scarlett Johansson as Black Widow, Jeremy Renner as Hawkeye, Brie Larson as Captain Marvel, Paul Rudd as Ant-Man, Don Cheadle as War Machine, Karen Gillan as Nebula, Danai Gurira as Okoye and Bradley Cooper as Rocket, with Gwyneth Paltrow Pepper Potts, Jon Favreau as Happy Hogan, Benedict Wong as Wong, Tessa Thompson as Valkyrie and Josh Brolin as Thanos. The film is in theaters now.