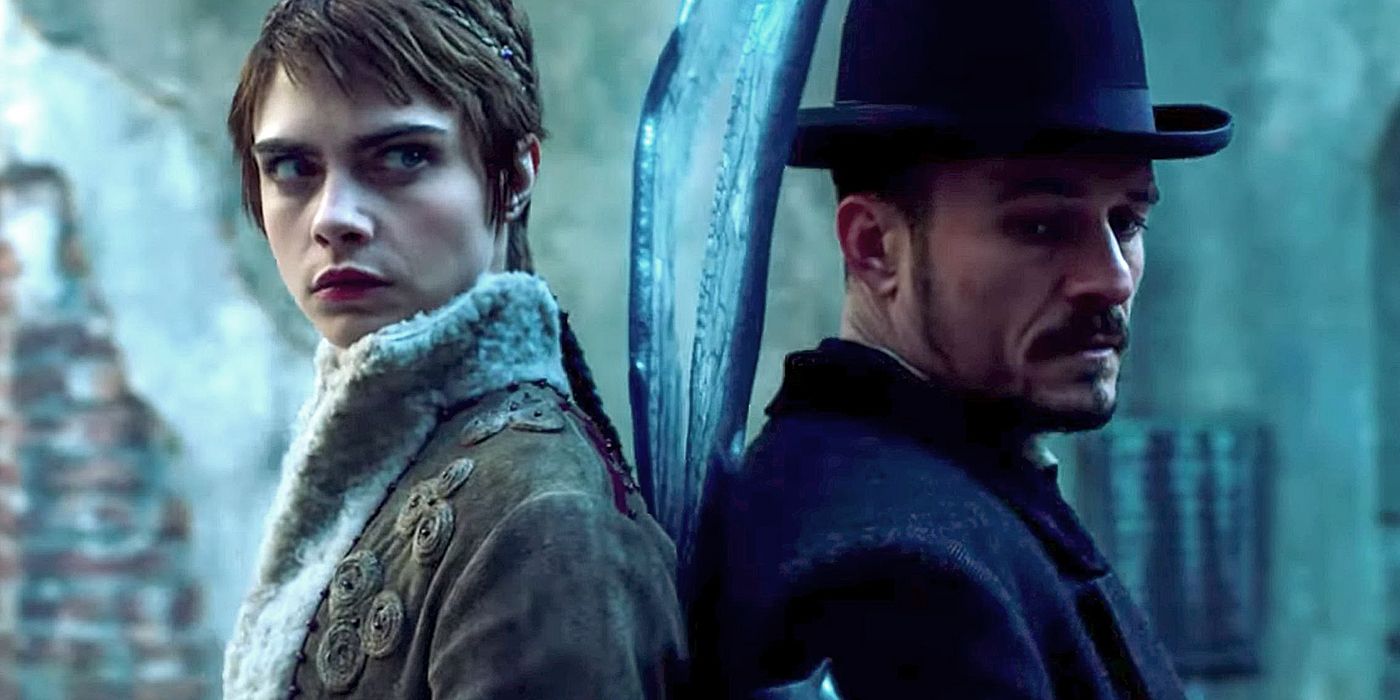 Amazon has released a new teaser for the upcoming original fantasy neo-noir series Carnival Row, and it teases an inhuman danger heading towards a city filled with magical creatures.
The trailer features stars Orlando Bloom (Pirates of the Caribbean) and Cara Delevingne (Suicide Squad), standing back-to-back, as they take turns delivering a monologue about dangerous things coming and the need to work together.
RELATED: Orlando Bloom to Star in Amazon 'Fantasy-Noir' Series
The teaser begins with Delevingne's winged faerie Vignette Stonemoss explaining that there is a "rift in the city." Then Bloom's police officer Rycroft Philostrate says that "time is running out. Something inhuman approaches." Vignette finishes by saying, "We must all come together."
All of this ties into the original synopsis released by Amazon that reveals that mythical creatures fled their war-torn homelands and ended up in a neo-Victorian city where tensions grow between the mythological immigrants and the city's population.
RELATED: REPORT: Game of Thrones Writer Working on Amazon's Lord of the Rings Series
A series of unsolved murders creates more tension and from the sound of the Carnival Row teaser trailer, the guilty party may be some dark unseen force that forces the mythological creatures and the humans to work together or perish.
Rene Echevarria (Star Trek: The Next Generation) will serve as showrunner, while Travis Beacham (Pacific Rim) and Paul McGuigan (Victor Frankenstein) will produce the show's eight-episode first season.
Carnival Row, starring Orlando Bloom and Cara Delevingne, David Gyasi, Tamzin Merchant, Andrew Gower, Karla Crome, Artemas Froushan, Carolien Ford, Indira Varma, Jared Harris and SImon McBurnery, premieres on Amazon Prime on Aug. 30.