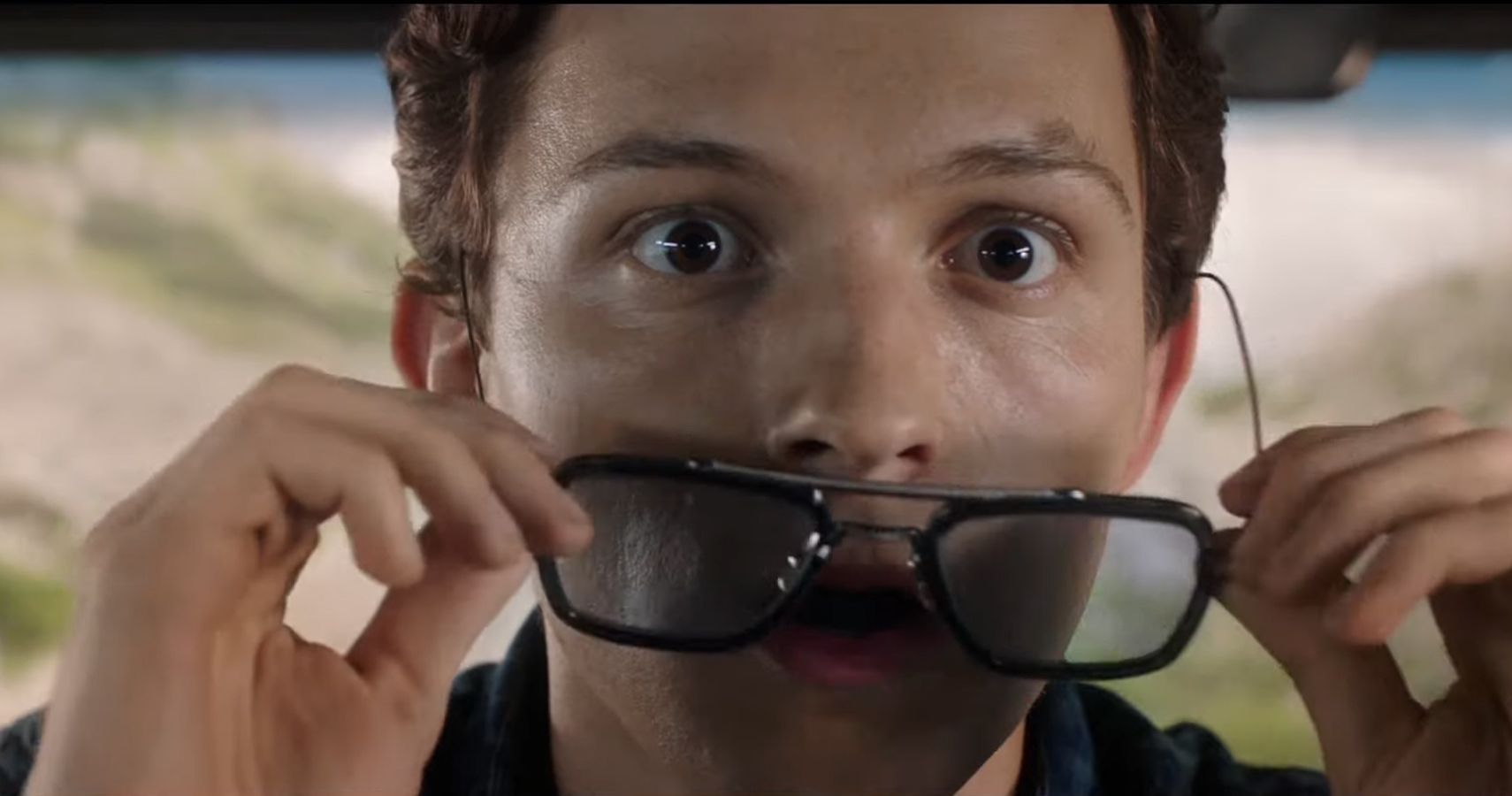 Although Tony Stark/Iron Man died in Avengers: Endgame after using the Infinity Gauntlet to destroy Thanos, there are still a lot more heroes in the Marvel Cinematic Universe capable of great acts. One of them is Peter Parker/Spider-Man, who Tony has been mentoring since Captain America: Civil War. The second trailer for Spider-Man: Far From Home set Peter up as a potential replacement for Tony and, though they might seem very different for a lot of obvious reasons, the two are similar in some pretty key ways.
One key way they're similar is their genius. Tony was one of the most brilliant characters in the Marvel Cinematic Universe, having invented some of the most important technologies in the film -- including one that made time travel possible. In the comics, Peter is a genius. The movies have only really hinted at just how smart he is, focusing instead on his development as a superhero. However, there's a good chance Peter's intelligence is going to come to the forefront in future films.
RELATED: Spider-Man: Far From Home Poster Honors Iron Man's Legacy
Check out the video below for more of the similarities between Peter and Tony.
As actor Tom Holland wants to play Peter for a very long time, don't expect him to go anywhere soon. The character is likely to remain one of the key characters in the MCU for a long time, especially considering his enduring popularity across pop culture and different countries. It's pretty much a foregone conclusion at this point that he'll end up playing a key role in whatever major team-up movie happens in Phase Four.
RELATED: VIDEO: Here's How Avengers: Endgame Connects to Spider-Man: Far From Home
Let us know what you think, and check out many other thought-provoking videos on our YouTube channel! Don't forget to subscribe and click that bell for notifications of brand new content, posted every day!
Opening July 2, director Jon Watts' Spider-Man: Far From Home stars Tom Holland, Samuel L. Jackson, Zendaya, Cobie Smulders, Jon Favreau, JB Smoove, Jacob Batalon and Martin Starr, with Marisa Tomei and Jake Gyllenhaal.