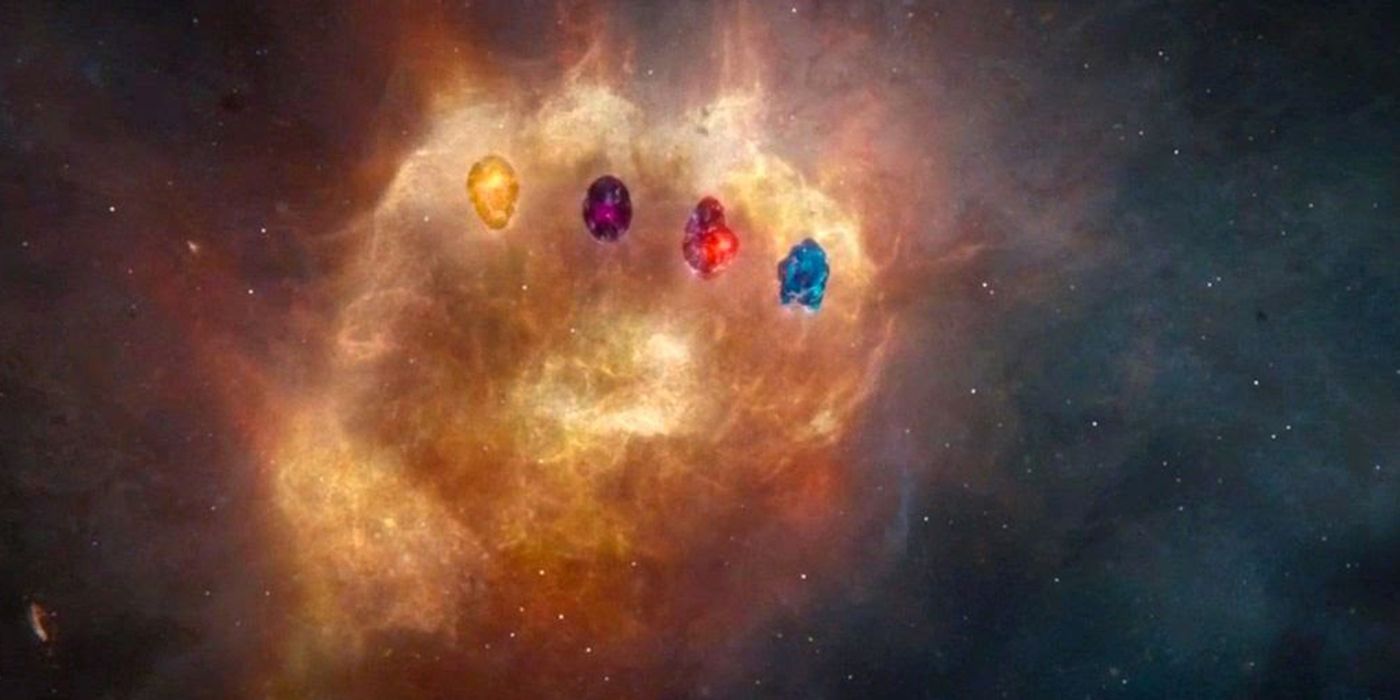 Even apart, the Infinity Stones are some of the most powerful items in the Marvel Cinematic Universe, so it's no wonder that they're an absolutely devastating force together. However, Avengers: Endgame saw Thanos destroying the Infinity Stones so as to prevent them from being used to undo the Decimation. Endgame directors Joe and Anthony Russo say they still exist in the MCU, but there's no clear indication they'll return anytime soon. As such, we've compiled a list of ten questions the latest movie in the franchise left unanswered about the Infinity Stones.
One of the biggest questions revolves around the timeline for where the Infinity Stones end up when. There's no real clear indication of how gems move around and who scattered them. A lot of fans are wondering how Thanos got the Mind Stone in the first place, or how the Space Stone ended up on Earth for Red Skull to find.
RELATED: VIDEO: What Avengers: Endgame Means for Guardians of the Galaxy Vol. 3
Check out the video below for more questions about the Infinity Stones left unanswered by Endgame.
At this point there's no indication the Infinity Stones will appear in any form in the future, especially as the heroes of the MCU will need to deal with new threats.
RELATED: Avengers: Chris Hemsworth Fought for More 'Lebowski Thor'
Let us know what you think, and check out many other thought-provoking videos on our YouTube channel! Don't forget to subscribe and click that bell for notifications of brand new content, posted every day!
Directed by Joe and Anthony Russo, Avengers: Endgame stars Robert Downey Jr. as Iron Man, Chris Evans as Captain America, Mark Ruffalo as Bruce Banner, Chris Hemsworth as Thor, Scarlett Johansson as Black Widow, Jeremy Renner as Hawkeye, Brie Larson as Captain Marvel, Paul Rudd as Ant-Man, Don Cheadle as War Machine, Karen Gillan as Nebula, Danai Gurira as Okoye and Bradley Cooper as Rocket, with Gwyneth Paltrow Pepper Potts, Jon Favreau as Happy Hogan, Benedict Wong as Wong, Tessa Thompson as Valkyrie and Josh Brolin as Thanos. The film is in theaters now.