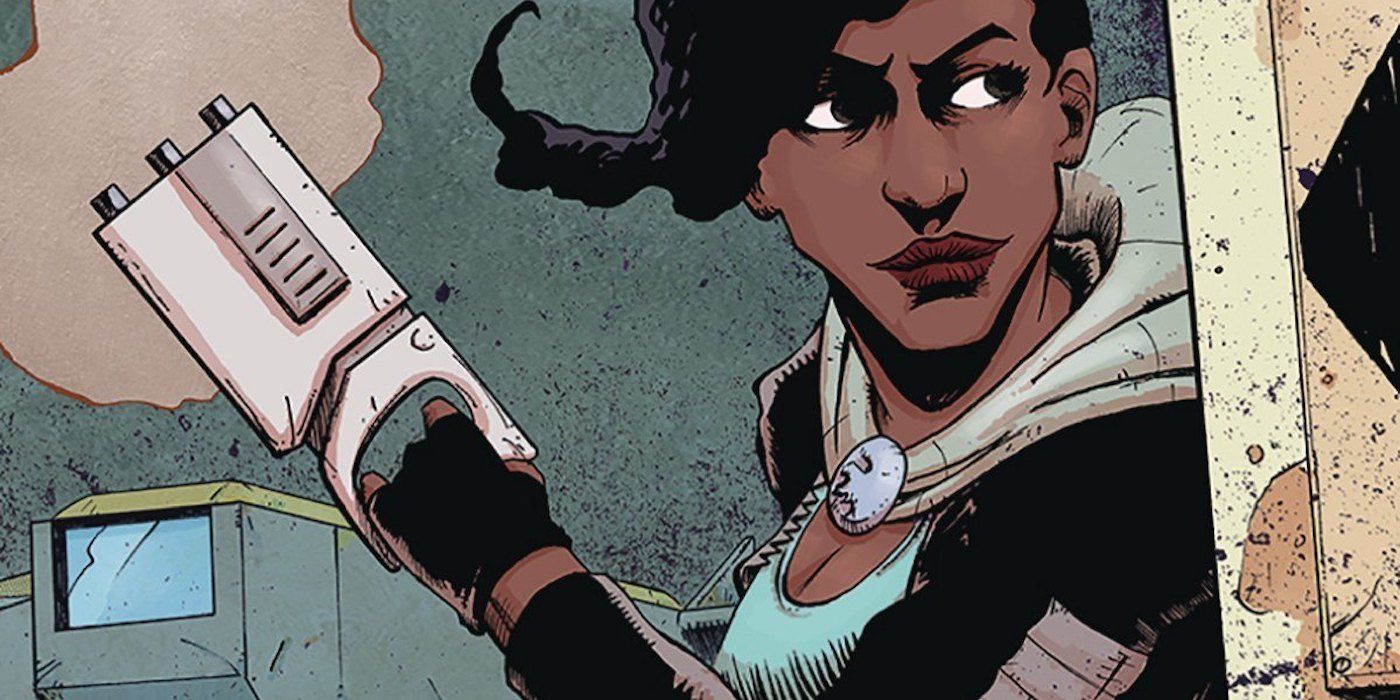 SyFy has ordered a 10-episode TV series adapting Vault Comics' Vagrant Queen. The series is slated to premiere in 2020.
Jem Garrard will act as creator and showrunner, with an all-female team of writers and directors working on the project. Adriyan Rae (Light as a Feather) has been cast in the lead role of Elida, with Tim Rozon (Diggstown) playing Isaac and Paul du Toit (Maze Runner) taking on the role of the evil Commander Lazaro.
RELATED: Snowpiercer TV Series Gets a New Home & Season 2 Order Ahead of Debut
The comic, created by Magdalene Visaggio and Jason Smith, is a sci-fi series with a feminist slant, focusing on Elida as a galactic savior along the lines of Luke Skywalker. In true Star Wars fashion, she's charged with bringing down an oppressive regime and restoring liberty to the cosmos, all while encountering people she's unsure she can trust.
The official synopsis reads:
Vagrant Queen follows Elida from child queen to orphaned outcast, as she scavenges the treacherous corners of the galaxy, always one step ahead of the Republic government out to extinguish her bloodline. When her old friend Isaac shows up claiming her mother Xevelyn is still alive, they head off with their new ally, Amae, to stage a rescue that will take her back into the perilous heart of her former kingdom and up against a deadly foe from her childhood, Commander Lazaro.
RELATED: Ingress: The Animation is an Enjoyable, Yet Flawed Sci-Fi Anime Adaptation
Lance Samuels and Daniel Iron (Goalie) will serve as executive producers, alongside F.J. DeSanto and Damian Wassel of Vault Comics. Mika Collins (Deep Six) and Mariko Tamaki (Skim) will write, while so far, Garrard (Mech X4) and Danishka Esterhazy (Banana Splits) have been confirmed as directors.
(via Deadline)