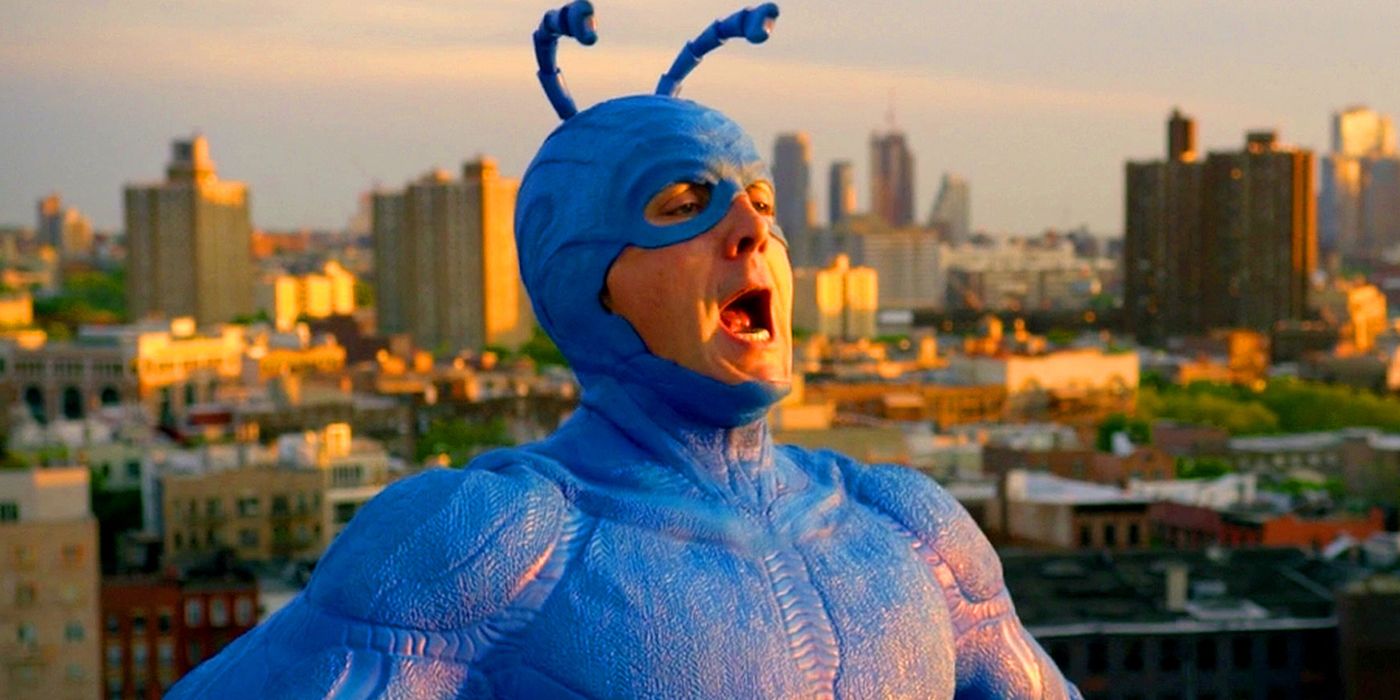 Amazon has announced that The Tick will not be renewed for a third season, but the creator of the series hasn't given up hope that the series could return.
The Tick creator Ben Edlund revealed the news on Twitter by announcing that Amazon ultimately passed on producing a third season of the show. Edlund revealed that he and other members of the crew will try to find a new home for the superhero parody. In another post, Edlund wrote "We want to find a place to make more. That is the mission now and we are on it."
RELATED: The Tick: New Heroes Rise in Season 2 Trailer
The Amazon incarnation on The Tick was just the latest incarnation of the satirical character, who Edlund created in high school.
Since debuting in comics, The Tick has appeared in both animated form as a Saturday morning cartoon that ran for three seasons in the 1990s and in a short-lived live-action series that starred Patrick Warburton as the titular hero.
RELATED: The Tick Creator Ben Edlund Talks Season 1, Season 2 Plans
The Tick stars Peter Serafinowicz as the titular character, Griffin Newman as Arthur Everest, Yara Martinez as Miss Lint, Scott Speiser as Overkill, Brendan Hines as Superian and Valorie Curry as Dot Everest. The first two seasons of the series are available on Amazon Prime.