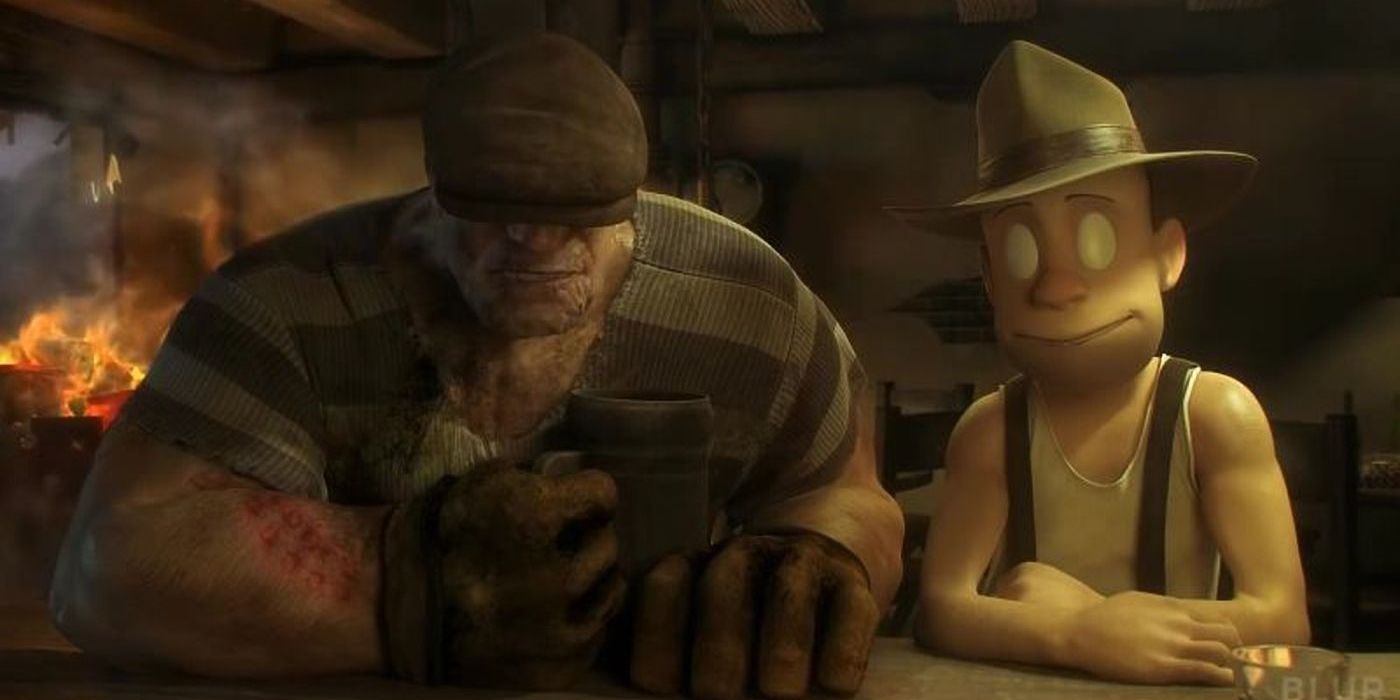 It's almost been a decade since the animated adaptation of Eric Powell's pulp-inspired horror/comedy comic, The Goon, was first announced. The movie has had numerous false starts over the years, but now it appears The Goon is back in active development.
Director Tim Miller (Deadpool) and his team made the announcement on Kickstarter. In that announcement, the team said, "THE GOON feature is officially in development at 20th Century Fox."
RELATED: Eric Powell to Launch New Goon Comic Series in 2019
The movie managed to crowdsource over $440,000. With those funds, the prospective producers of the The Goon (including David Fincher) were able to "finish a full storyboard animatic of the film, complete with amazing voice acting, sound design, and music. This template for the film sold the producers and studio on the potential of THE GOON and we're beginning a new round of development."
The producers stress that this isn't a full-blown green light and that The Goon might never see the light of the day. However, the passion project has gained additional producers in the form of The Chernin Group (Rise of the Planet of the Apes).
A video teaser for the film was released in 2010, which featured Clancy Brown as the titular Goon and Paul Giamatti as Franky. It is unknown if the two actors are attached to the proposed film.
RELATED: The Goon Launches Kickstarter For Tabletop RPG
(via The Playlist)