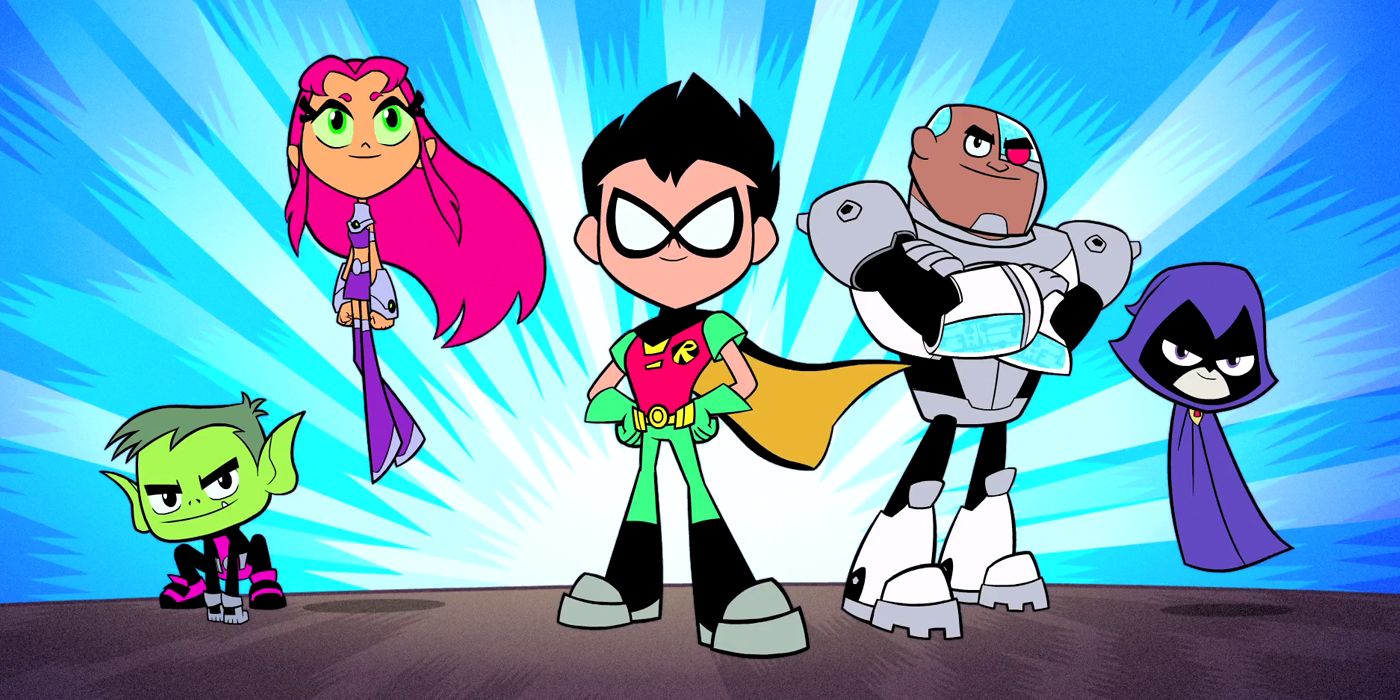 This summer, the cast of Teen Titans Go! is getting a little bit bigger. In a new promo, Cartoon Network announced that a new member would be joining the team's roster throughout this summer's episodes of Teen Titans Go!
The Teen Titans in DC Comics have seen many members come and go over the years, so it'd be hard to guess who will be joining the team. The teaser doesn't give many hints about who will be joining, and the preview blocks out the character in every shot.
RELATED: Teen Titans Go! Art Director Draws Shazam, Hellboy & More Movie Superheroes
A description for "Forest Pirates," the episode that will introduce the new Titan, reveals that the team will recruit a new member while at "Super Hero Summer Camp" so they have enough people to win a canoeing competition.
Teen Titans Go! has seen many superhero guest stars since it premiered on April 23, 2013. Comic book Titans like Aqualad (Wil Wheaton), Speedy (Scott Menville) and Ravager (Pamela Adlon) have appeared in the show, along with many other DC characters.
Cartoon Network also released a promo image on Twitter that teased the Titans' new member but didn't offer any more clues.
RELATED: A Teen Titans Go! Character Is Coming to the Mainstream DC Universe
For the last several years, Teen Titans Go! has remained one of Cartoon Network's most consistently popular programs. A film based on the series, Teen Titans Go! To The Movies, was released in July 27, 2018. The film grossed $52 million at the box office last year and planted the seeds for a crossover between the Teen Titans Go! cast and their more series counterparts from 2003's Teen Titans cartoon.
Teen Titans Go! stars Scott Menville, Khary Payton, Tara Strong, Hynden Walch and Greg Cipes. The sixth Titan will be revealed in an episode that premieres on Monday, May 27.