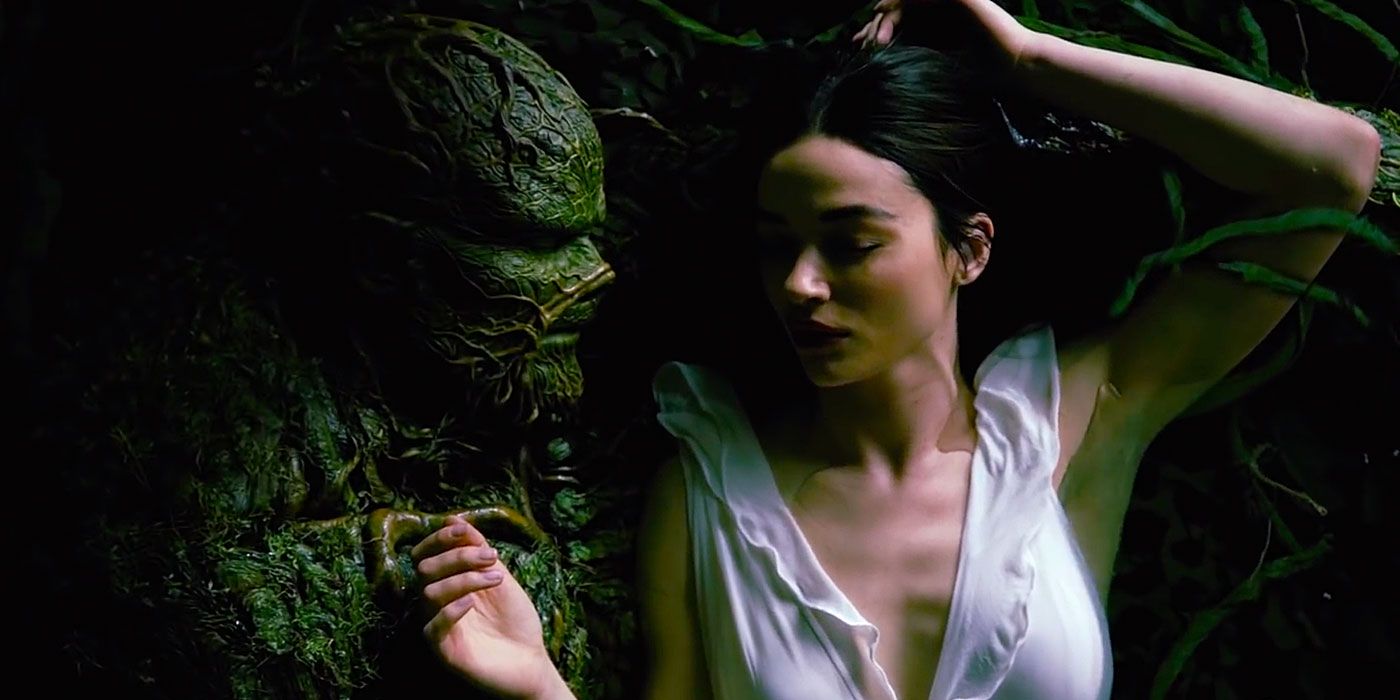 With Swamp Thing getting ready to join the ranks of DC Universe, a new trailer for the streaming series introduces the human side of the titular Swamp Thing and emphasizes the horror elements of the iconic DC character.
As the trailer beings, Alec Holland (Andy Bean) states that he's been out on the water for seven months, before showing Abby Arcane (Crystal Reed) a bizarre liquid in a vial that he states "doesn't belong."
RELATED: DC Universe Introduces Swamp Thing, Abby Arcane in First Eerie Promo
Following this, the trailer shows a particularly eerie scene where a vegetation-covered corpse pops up and attacks the doomed Alec and Abby. As he tells her, the swamp is lashing out, and it's shaping up to be a fight to the death.
After a quick montage of chilling scenes, Abby calls out to Alec in fear, then seeing Swamp Thing (Derek Mears) emerge from the water. The trailer then ends with Abby waking up and gasping before something appears outside her window.
RELATED: Swamp Thing Wraps Filming on Season 1
Much like the last teaser for the series, the new Swamp Thing trailer reinforces just how dark and creepy the series will be, while also showcasing the bond between Alec and Abby before Alec becomes the titular monster. It also teases what sort of horrors await viewers in the series, and that there really are things to fear in a place like the swamp.
Executive produced by James Wan, Mark Verheiden, Gary Dauberman, Michael Clear and Len Wiseman, Swamp Thing premieres May 31 on DC Universe. The supernatural horror series stars Crystal Reed, Andy Bean, Derek Mears, Jennifer Beals, Henderson Wade, Will Patton, Virginia Madsen, Jeryl Prescott, Henderson Wade and Kevin Durand.