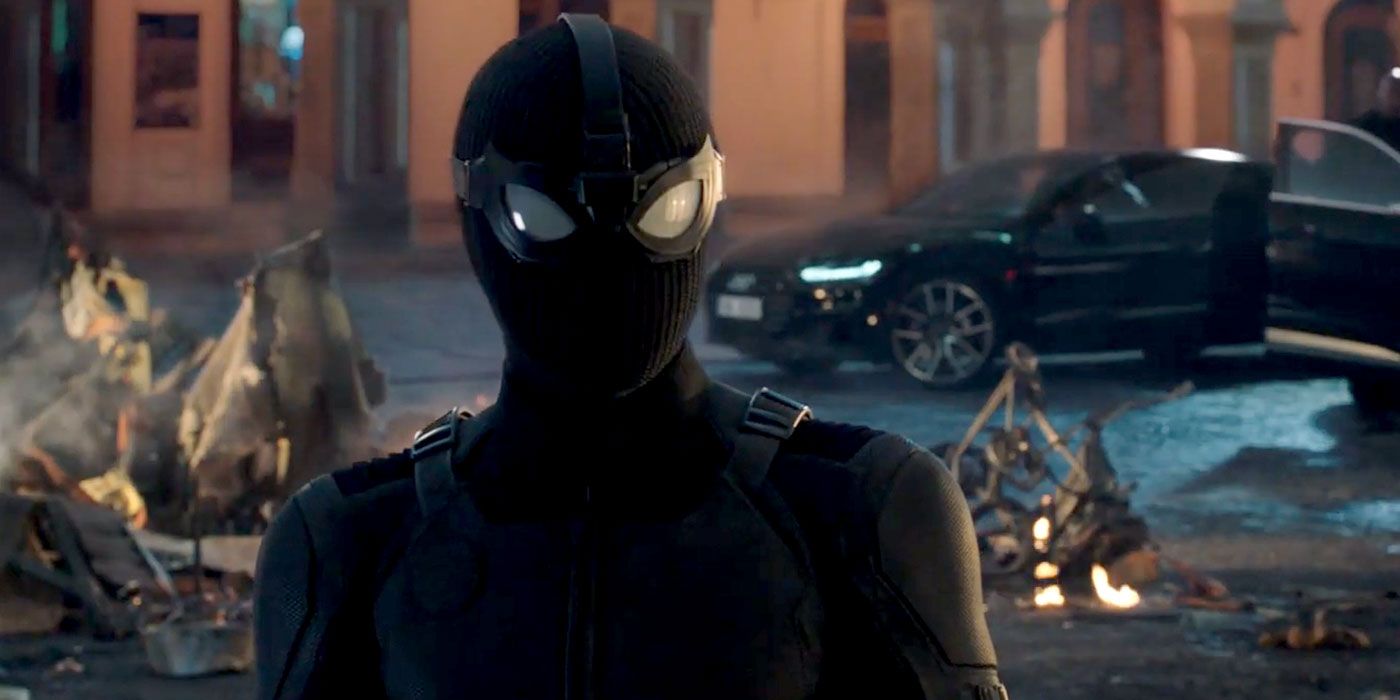 A gift from Nick Fury, Spider-Man's stealth suit appears in all of the Spider-Man: Far From Home trailers released thus far. The suit is brought in as a way to keep Spider-Man from being recognized in Europe, but strips away most of the tech featured in his original suit, which was designed by Tony Stark.
The "back to basics" stealth suit allows Peter to rely more on his powers, instead of the gadgets provided to him by his original suit. "It's not actually capable of much -- it sort of strips Spider-Man back, and it's now him relying on his powers," star Tom Holland told io9 during a set visit. "But it is his ability to act as Spider-Man without the world knowing Spider-Man is there. It's just an idea he has to keep his identity from his friends, but it's awesome."
RELATED: VIDEO: Tony Stark and Peter Parker Have Some Major Similarities
While the stealth suit features a pretty sleek look, its first design was deemed "too cool" for Parker. According to Far From Home executive producer Eric Carroll, the first design was "awesome, like an Iron Man helmet." Ultimately, both he and the film's director Jon Watts disapproved of the look, because it didn't match Peter Parker's dorky personality.
Carroll said they fixed the design by adding "these cheesy flip-up goggles, like those '80s glasses. [Tom Holland] has to operate them manually, there's no cool mechanism."
RELATED: Marvel's Kevin Feige Confirms a Hidden Spider-Man and Hulk Link
The stealth suit was designed based on several different Spider-Man looks from the comics, including Spider-Man Noir and Spider-Man: Big Time. Since the suit was a gift from Nick Fury, the design team also considered what past SHIELD agents have worn.
Opening July 2, director Jon Watts' Spider-Man: Far From Home stars Tom Holland, Samuel L. Jackson, Zendaya, Cobie Smulders, Jon Favreau, JB Smoove, Jacob Batalon and Martin Starr, with Marisa Tomei and Jake Gyllenhaal.