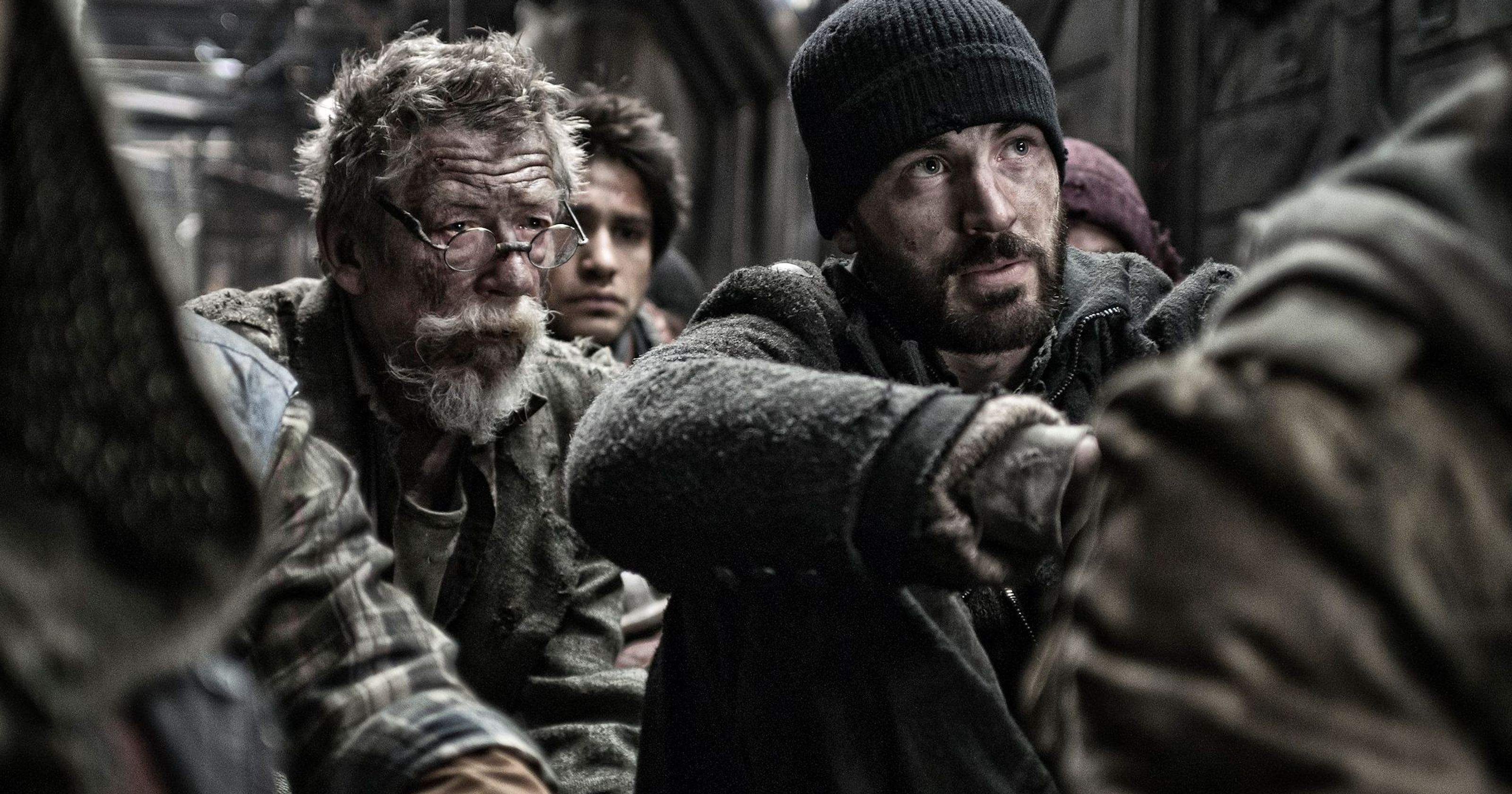 Snowpiercer is stuck in developmental hell no longer!
At WarnerMedia's Upfronts presentation, the studio announced Snowpiercer has been moved from TNT, where it was expected to premiere; it will now make its debut on TBS in 2020. Additionally, Variety reports that a second season was ordered ahead of the Season 1 premiere.
RELATED: Walking Dead's Steven Ogg Joins Snowpiercer TV Series
Based on the French comic book Le Transperceneige by Jacques Lob and Jean-Marc Rochette, Snowpiercer takes place in a post-apocalyptic world that has frozen over. The story is set on a non-stop train that houses the remnants of humanity. The train is self-sufficient and is broken up by class, with the wealthy at the front and the poor herded like cattle in the back. This, as expected, causes an eventual uprising that threatens the lives of everyone onboard.
Snowpiercer was adapted into a movie directed by Bong Joon-Ho (The Host) and starring Chris Evans, Tilda Swinton and Jamie Bell. The TV show has been in development since 2015, with Graeme Manson (Orphan Black) joining as the showrunner in 2018. Doctor Strange director Scott Derrickson was on board to helm the pilot but left due to creative differences.
RELATED: TNT's Snowpiercer Series Adds Girl Meets World Star
TNT ordered a full first season in January 2018, but it will finally reach the small screen on TBS in 2020.
"Snowpiercer is the perfect show to kick-off TBS' entry into dramas with intricate storytelling, stunning visuals and first-class acting," General Manager for TBS and TNT Brett Weitz said. "We believe in the longevity of this series and that audiences will be amazed by the fantastical world that brings to life such relevant social, political and environmental issues."
Based on the French graphic novel Le Transperceneige by Jacques Lob and Jean-Marc Rochette, Snowpiercer is developed for television by Josh Friedman with Bong Joon-Ho serving as an executive producer, while Graeme Manson serves as showrunner. The series stars Jennifer Connelly, Daveed Diggs, Alison Wright, Mickey Sumner, Susan Park, Iddo Goldberg, Katie McGuinness, Lena Hall, Annalise Basso, Sam Otto, Roberto Urbina, Sheila Vand and Jaylin Fletcher.