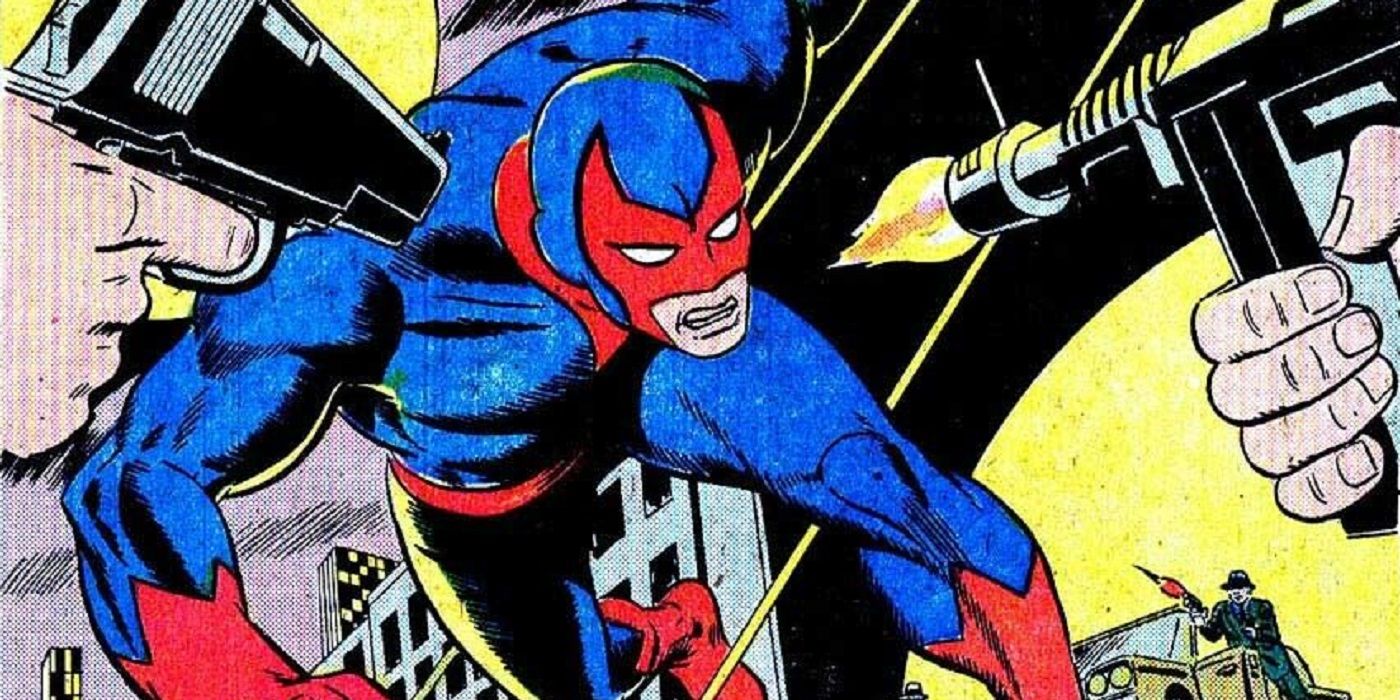 Paramount has signed a first-look deal for a cinematic universe based on the heroes of Atlas Comics.
According to Variety, SP Media Group is in the process of acquiring a major stake in the Atlas Comics' library from Jason Goodman, grandson of Marvel Comics founder Martin Goodman. SP Media Group has also signed a first-look deal with Paramount Pictures. Financial details of the deal, which reportedly took several years to reach, were not disclosed.
RELATED: Ditko at Atlas Comics: The Unexpected Ditko/Martin Goodman Reunion
Akiva Goldsman -- known for writing several superhero films, including Batman Forever -- will oversee the writers' room, along with his Weed Road Pictures. Current plans see the writers' room preparing ten outlines, one of which will be put into production in 2020 for a 2021 release. The films will have a budget of approximately $60 million to start, with a chance that number might increase in the future. The studio will release one film per year after the first hits theaters.
Founded in 1951, Atlas Comics was a re-branded version of Timely Comics, which eventually became Marvel Comics. The company name was eventually revived by Martin Goodman, Charles Goodman, Larry Lieber and Jeff Robin in 1974 as Atlas/Seaboard Comics. The publisher folded in 1975. Its heroes include Wulf, Iron Jaw, Son of Dracula, Brute, Texas Kid and Dopey Duck. "We don't yet know what our flagship character will be. We aim to generate material that will attract top talent," SP Media Group President Scott Karol said.
RELATED: Marvel Comics #1000 Celebrates 80th Anniversary with Star-Studded Lineup
"Intellectual property of this kind is hard to come by in this day and age," Paramount Pictures COO Andrew Gumpert said. "We are excited to be working with Steven Paul and SP Media Group to bring the iconic Atlas comic book library to the big screen."
The first untitled Atlas Comics film will release in 2021.