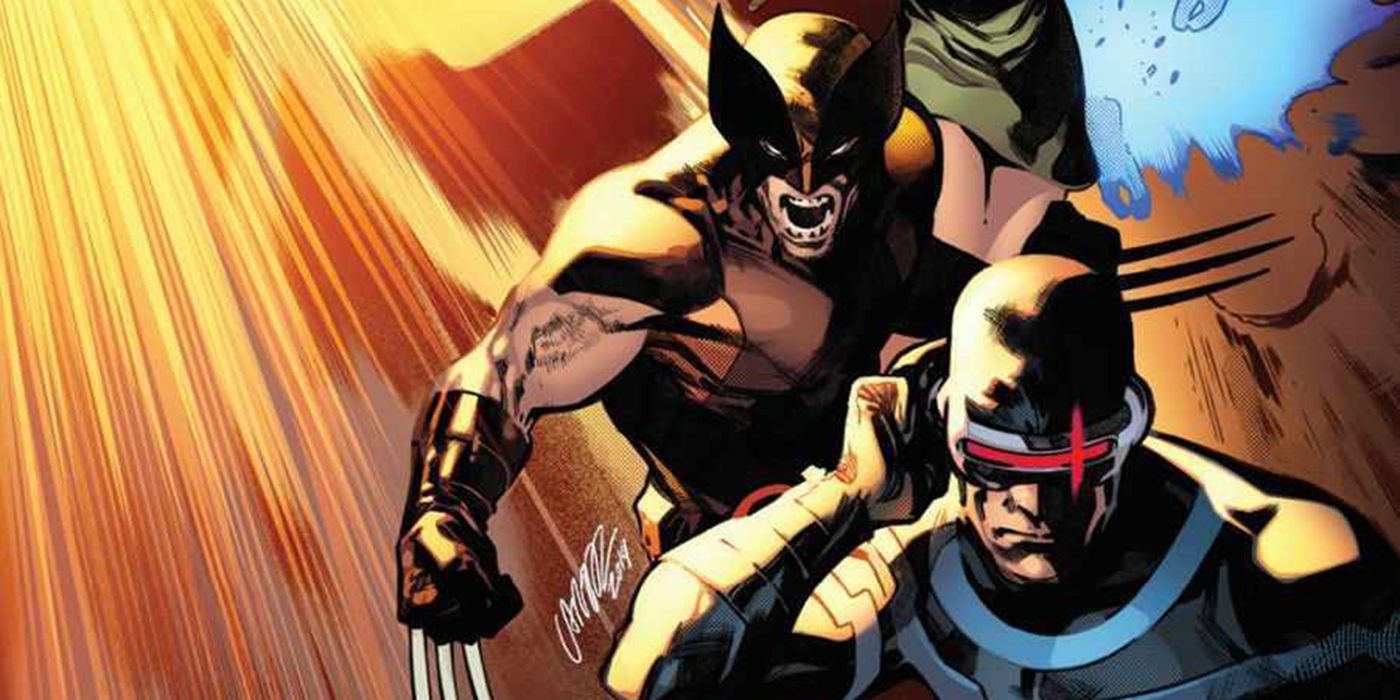 Marvel Comics and Jonathan Hickman have big plans for the writer's take on the X-Men, which begins in July with the launch of House of X and Powers of X. While a line of new titles will spin out of the dual miniseries, the publisher and Hickman are already looking ahead to a Wave 2 of X-Men comics for fans to look forward to in 2020.
"At the conclusion of our 12 weeks of HOX and POX, we'll be launching an entire new universe of X-books," Hickman told ComicBook.com. "Some will be traditional fare, some carry through on ideas presented in HOX and POX. Some books are completely new concepts. I, personally, will be writing the ongoing flagship X-book."
RELATED: Marvel Reveals First Details on Jonathan Hickman's House of X & Powers of X
As for when fans can expect to learn details on what's internally being called the "Wave 1" titles, Hickman revealed that an official announcement will be made around Comic-Con International in San Diego.
"Now, we're already in production on all of these 'Wave 1' books and our plan at this moment is to introduce the titles, creative teams, and publishing details around SDCC, which is a week before HOX #1 goes on sale," he said.
"We also just finished our plans for our 'Wave 2' books that will debut in 2020 and we're getting ready to hire talent for those," the writer added. "It's pretty exciting, and this kind of long-term planning is one of the benefits of knowing what direction you're headed for the next few years."
RELATED: What Marvel's New X-Men Teaser Tells Us About House of X & Powers of X
Though no clues were given as to what the Wave 2 X-Men comics could look like, it should be reassuring to know long-term plans are being made for the merry mutants, especially considering we're almost at the halfway point of 2019 and these new titles won't debut until 2020.
Hickman also revealed the entire X-Men line will come to an end right before the debuts of House of X and Powers of X, in order to provide a smooth transition for readers.
"So I argued for cancelling the entire line: Why it would work, why it was a good idea, and most importantly, why it was what we needed to do narratively to return the X-Men to their rightful prominent position in the Marvel Universe," Hickman said.
RELATED: All of the X-Men in Marvel's New Teaser for Jonathan Hickman Series
Marvel's current X-Men output consists of Uncanny X-Men, Mr. and Mrs. X, X-Force and X-23, along with the Age of X-Man and Major X miniseries. Future solicitations show Uncanny X-Men and Age of X-Man coming to an end this summer, and now we know the same can be said for X-Force, Mr. and Mrs. X and X-23.
House of X #1 and Powers of X #1 will go on sale in July from Marvel Comics.