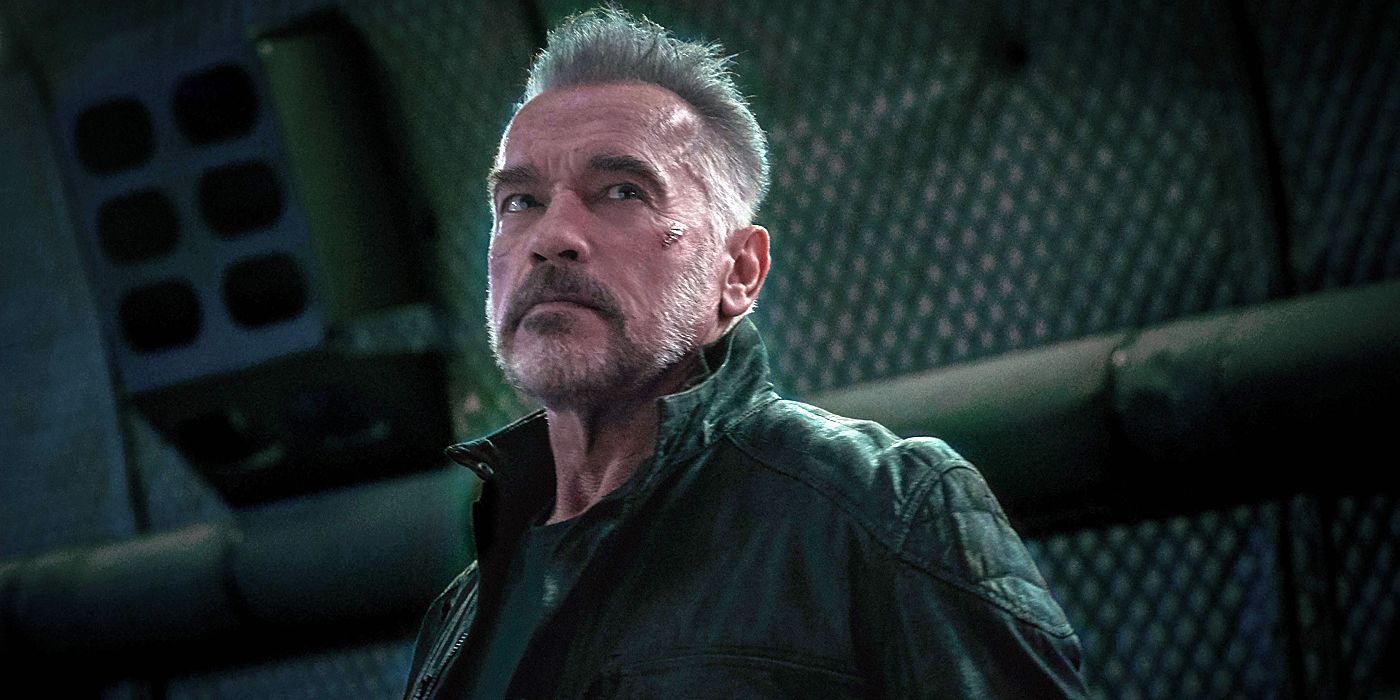 Having directed and co-written the first two Terminator films back in 1984 and 1991 respectively, James Cameron returned as producer for the latest installment Terminator: Dark Fate -- but there was one catch.
In a since-deleted interview with Flicks and the City (which was saved by CinemaBlend), Cameron stated that he would only work on the film if original Terminator himself Arnold Schwarzenegger returned as well.
RELATED: Terminator: Sarah Connor is Back in Striking Dark Fate Photo
"I said, 'Look, I'd love to be involved in this, but I can't be involved in a Terminator movie without working with my good friend of 35 years, Arnold Schwarzenegger, even if it's to officially pass the baton to a new generation of characters,'" Cameron stated. "So that's what we all agreed to do. Then the question became what about Linda [Hamilton], does Linda want to come back?"
Of course, Linda Hamilton will also return to play Sarah Connor in Dark Fate as well. Similar to last year's Halloween film, Terminator: Dark Fate will serve as a sequel to Judgement Day, with the subsequent predecessors to Dark Fate being rendered non-canon.
RELATED: Schwarzenegger Wants Terminator: Dark Fate to be R-Rated
With Cameron, Schwarzenegger and Hamilton all returning to the franchise with Dark Fate, it seems as though the film may finally get the franchise back on track.
Directed by Tim Miller and produced by James Cameron, Terminator: Dark Fate stars Arnold Schwarzenegger, Linda Hamilton, Mackenzie Davis, Gabriel Luna, Natalia Reyes and Diego Boneta. The film opens Nov. 1.
via ScreenRant