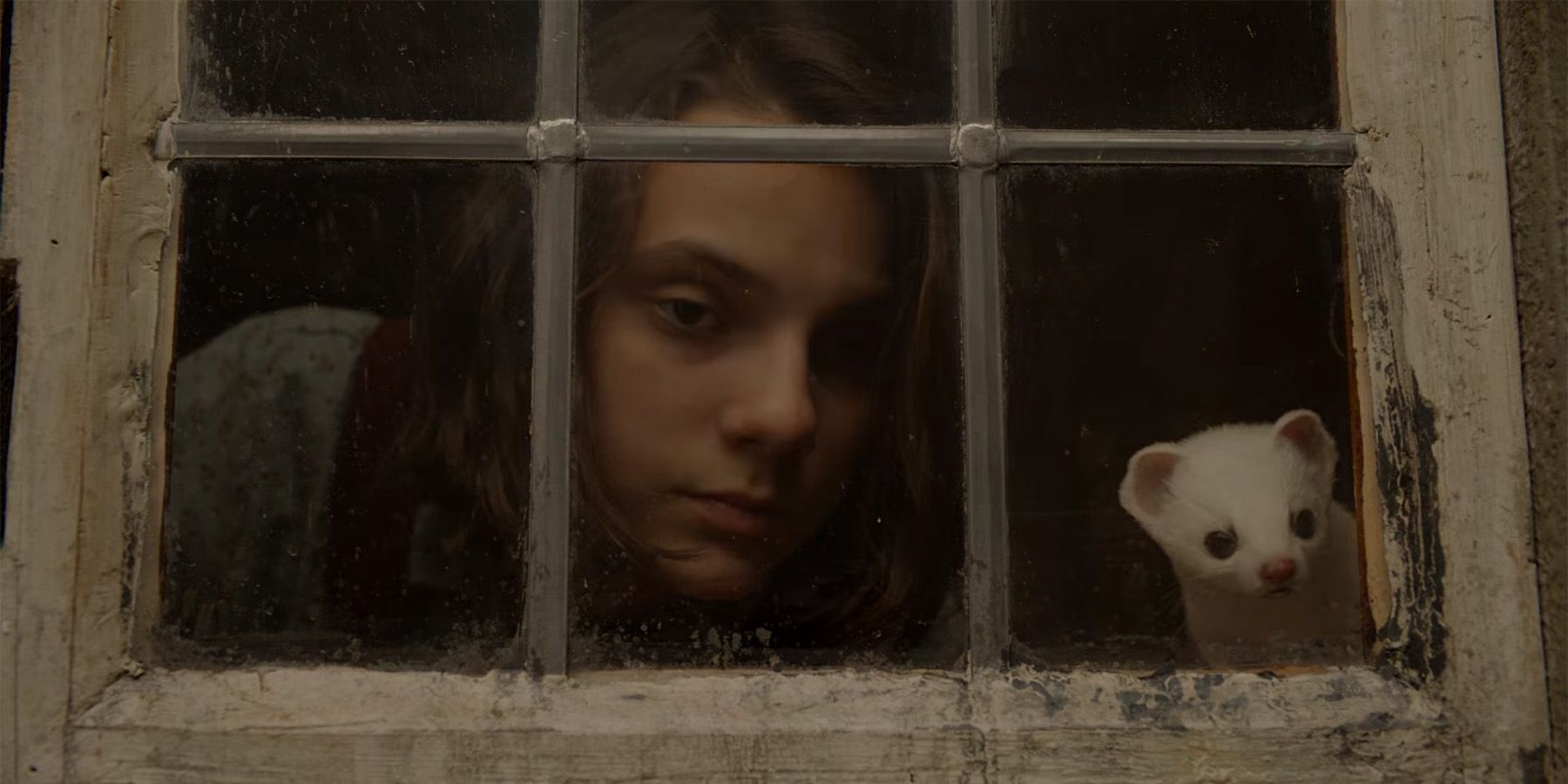 HBO dropped the first trailer for His Dark Materials, the television adaptation of Phillip Pullman's series of fantasy novels.
A co-production between HBO and the BBC, the story follows an orphan named Lyra as she uncovers a plot involving stolen children and a mysterious substance called "Dust."
RELATED: The His Dark Materials TV Series Can Correct the Movie's Mistakes
Based on the trailer, the series will feature plenty of action, as one character states, "This is war." The trailer also gives us a look at many of the main characters and their daemons. One of the most popular characters from the novels, a talking polar bear named Iorek Byrnison, appears at the end of the trailer.
RELATED: His Dark Materials: Everything You Need to Know, From Daemons to Dust
Books in the His Dark Materials series are Northern Lights (or The Golden Compass), The Suble Knife and The Amber Spyglass. A film adaptation of The Golden Compass was released in 2007, but was met with many negative criticism. The film received both a BAFTA and an Academy Award for visual effects. The series has also seen both a radio and theater adaptation.
His Dark Materials is directed by Tom Hooper and stars Dafne Keen as Lyra, Ruth Wilson as Marisa Coulter, James McAvoy as Lord Asriel and Lin-Manuel Miranda as Lee Scoresby. It doesn't currently have a release date, but rumors suggest it will premiere sometime in 2019.