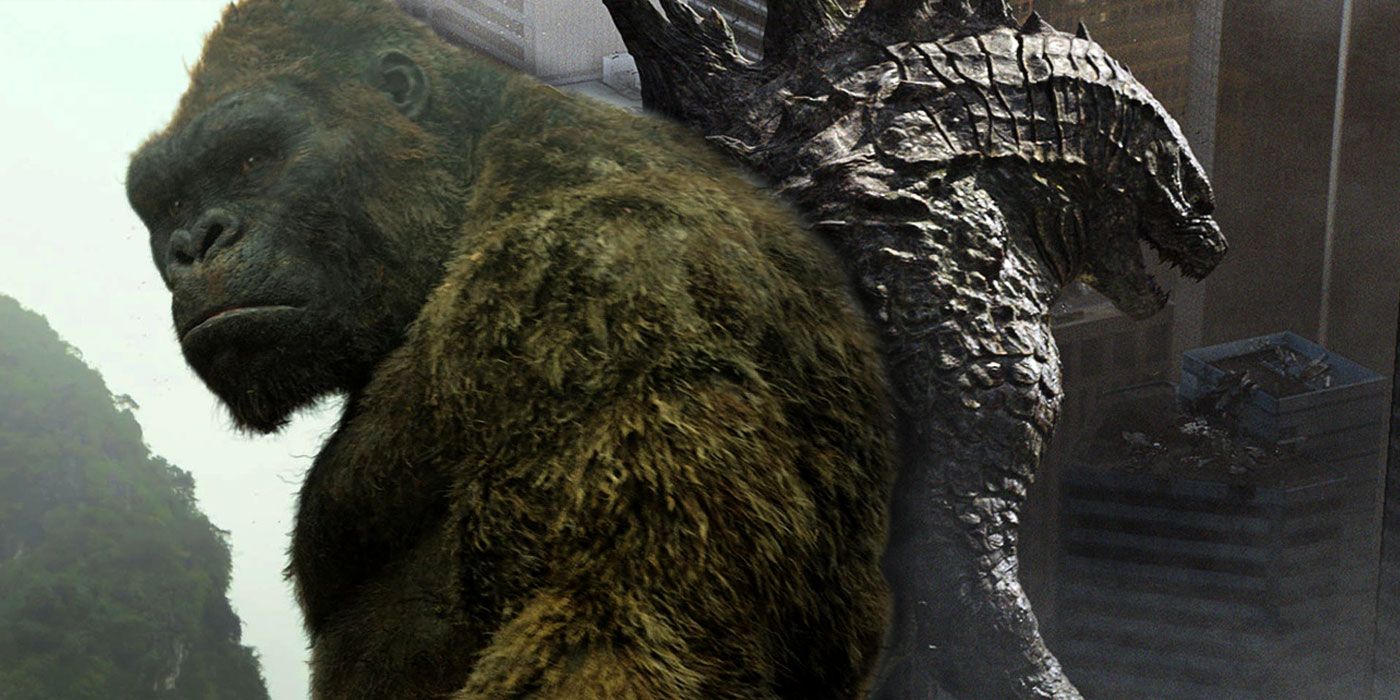 Godzilla: King of the Monsters is only just stomping out of the gates and roaring through theaters and already Warner Bros. is hyping up the next release in its burgeoning Monsterverse.
For some time now, we've known that 2014's Godzilla and its sequel King of the Monsters would crossover with the beast Kong: Skull Island for a full blown monster brawl. While few details are known about the 2020-bound Godzilla vs. Kong, the studio has finally released a teaser poster for the upcoming, monster-sized epic.
RELATED: Godzilla: King of the Monsters Slated for Colossal Opening Weekend Box Office
The poster was spotted at this year's Licensing Expo, which is currently taking place in Las Vegas. The poster itself doesn't offer many clues, but it promises a titanic confrontation between kaiju and ape. However, it's perhaps the tagline that offers the film's most cryptic clue. "One will fall" seems to imply that the film will indeed crown one monster champion.
Directed by Adam Wingard, Godzilla vs. Kong will hit theaters March 13 2020.
RELATED: Does Godzilla: King of the Monsters Have a Post-Credits Scene?
Directed by Michael Dougherty, Godzilla: King of the Monsters stars Vera Farmiga, Ken Watanabe, Sally Hawkins, Kyle Chandler, Millie Bobby Brown, Bradley Whitford, Thomas Middleditch, Charles Dance, O'Shea Jackson Jr., Aisha Hinds and Zhang Ziyi. The film is in theaters now.