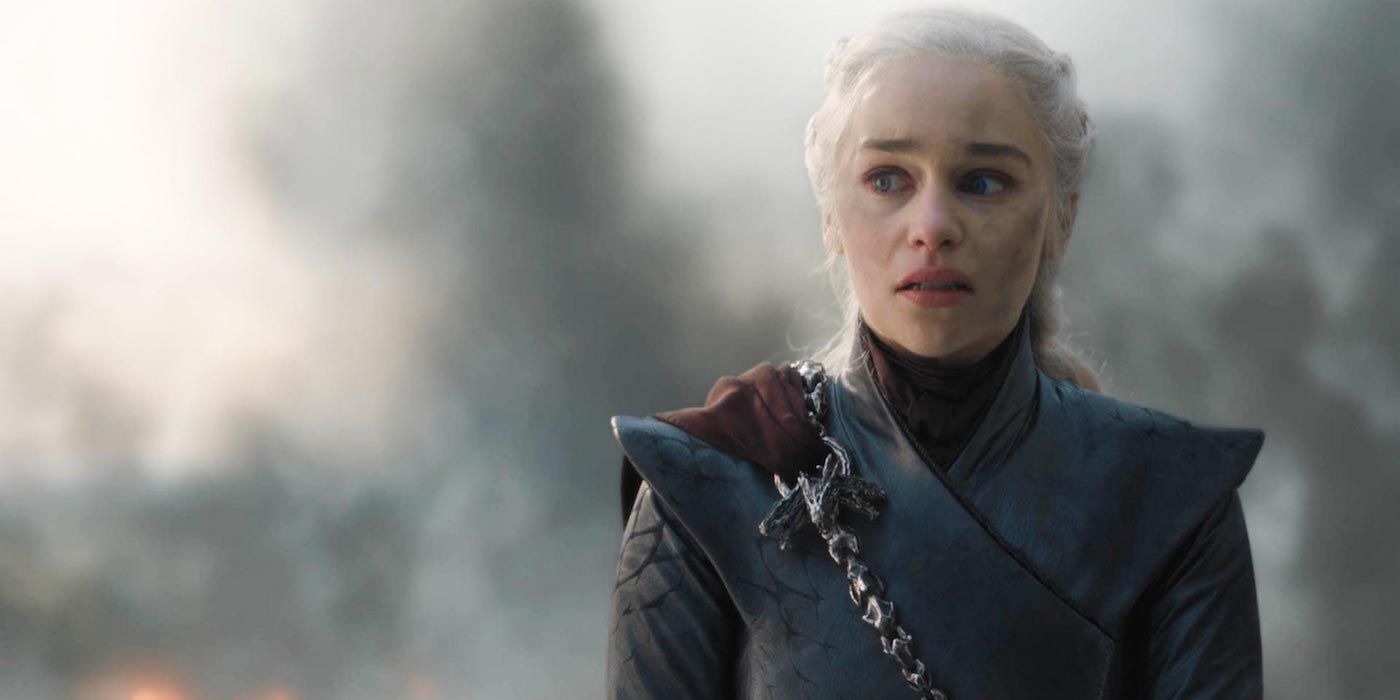 The final season of Game of Thrones has been polarizing, to say the least. After the first two episodes were fairly well-received, reactions to the rest of season has been increasingly mixed, with 'The Bells', the most recent episode, being subject to widespread criticism.
However, the season has found a prominent defender in esteemed writer Stephen King.
RELATED: Fans Shocked By Daenerys' 'Mad Queen' Turn Haven't Been Paying Attention
On Twitter, King declared his love for the show's final season, including the controversial decision to have Daenerys, as King puts it 'going bugsh-t all over King's Landing' and burning a large portion of the city from atop her dragon.
King then goes on to denounce the backlash to the current season as the audience simply not wanting the show to end.
RELATED: Game of Thrones: Josh Gad has Pointed Message for Rewrite Petitioners
Replies to King's support of the show both supported and opposed his view. The thread was emblematic of the overall debate surrounding 'The Bells' and season 8 as a whole, with some frustrated at the lack of emotional payoff, the way major characters have died and Daenerys' descent into madness being sudden. On the other hand, those who agreed with King praised the show's commitment to thematic purity and reinforced King's notion that the story going in a different direction to what was expected does not equal poor writing.
With one episode remaining in the entire series, it won't be long until Game of Thrones fans find out what finally happens to the people of Westeros once and for all.
Returning Sunday at 9 p.m. ET on HBO for its series finale, Game of Thrones stars Peter Dinklage as Tyrion Lannister, Nikolaj Coster-Waldau as Jaime Lannister, Lena Headey as Cersei Lannister, Emilia Clarke as Daenerys Targaryen, Sophie Turner as Sansa Stark, Maisie Williams as Arya Stark and Kit Harington as Jon Snow.