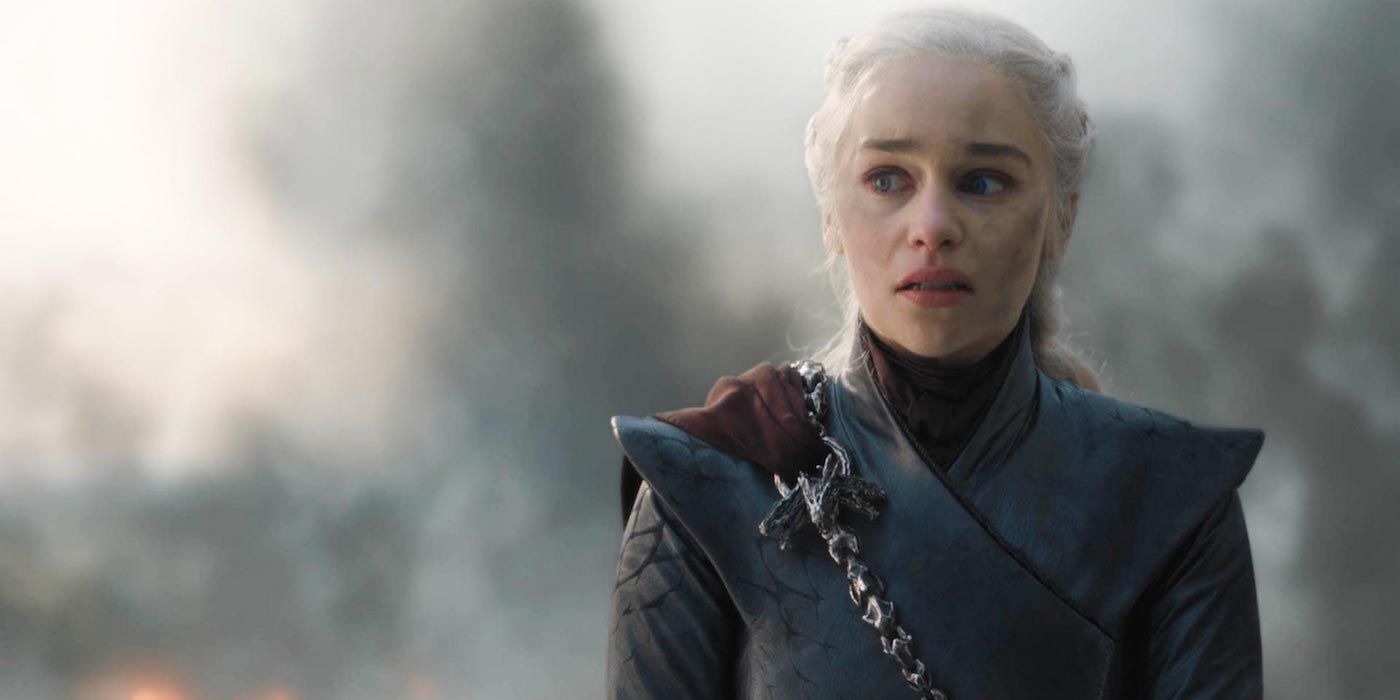 Game of Thrones Season 8 has left its substantial fanbase divided, with a large contingent expressing disappointment in the show's depiction of certain characters and events. Complaints often cite ill-conceived strategies in major battles and sudden misuse or misunderstanding of certain characters. Some fans are clearly not getting what they want and, in fact, certain fans have gone so far as to sign a petition, urging HBO to rewrite Season 8.
Not all fan reactions have been that extreme. Some fans, such as comic book artist Benjamin Dewey, have expressed their desire for better storytelling through artwork. Dewey uploaded several pieces to Instagram, each one depicting events that would hypothetically improve Season 8. There are images of giant undead spiders fighting a pack of dire wolves during the Battle of Winterfell. Another depicts Arya leading a stealth mission to rescue Missandei from the Red Keep, while one features Bran warging into a dragon.
RELATED: Game of Thrones Series Finale Photos Reveal the Fallout of Dany's Inferno
RELATED: Game of Thrones: For the Lannisters, 'Nothing Else Matters'
Dewey also included his thanks to all the cast and crew members that helped to make Game of Thrones the undeniable success it is today. No matter how disappointed fans are with the show's current direction, they cannot forget -- regardless of the narrative flaws -- the effort that went into creating an experience packed with not just with dragons and dire wolves, but large scale battles and fantastical structures.
Airing Sundays at 9 p.m. ET on HBO, Game of Thrones stars Peter Dinklage as Tyrion Lannister, Nikolaj Coster-Waldau as Jaime Lannister, Lena Headey as Cersei Lannister, Emilia Clarke as Daenerys Targaryen, Sophie Turner as Sansa Stark, Maisie Williams as Arya Stark and Kit Harington as Jon Snow.