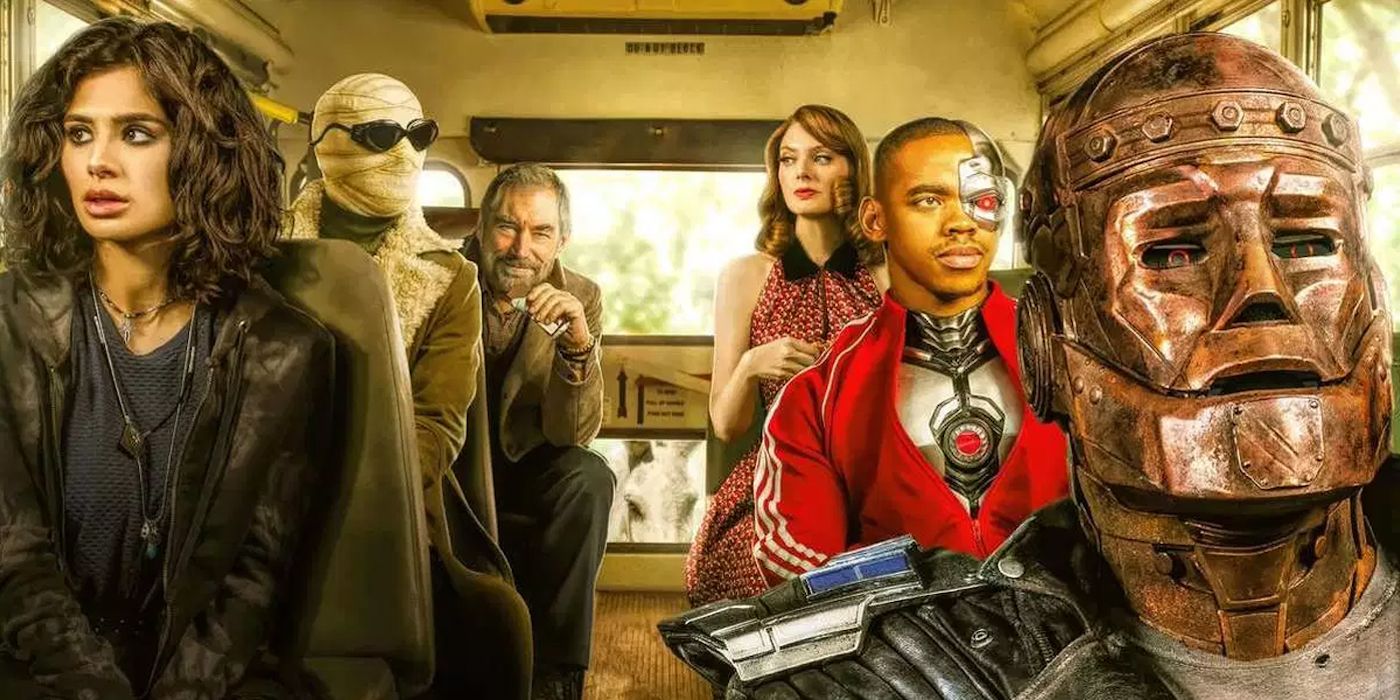 Doom Patrol has received plenty of great reviews, but only those with the DC streaming service, DC Universe, have had the chance to watch it. Well, now you can catch the first episode for free on DC's official Youtube channel, IGN, Rotten Tomatoes and WatchMojo.
RELATED: How Doom Patrol Brings Flex Mentallo Into the Team
The first episode will be available for free through Thursday, May 23, with the season finale premiering through DC Universe on May 24.
The Doom Patrol is made up of Robotman (Brendan Fraser), an ex-racing driver who's brain is inside of a robot; Rita Farr (April Bowlby), an actress who gained powers after an accident in the Congo; Larry Trainor (Matt Bomer), or The Negative Man, a former pilot who currently shares his body with a mysterious force; and Crazy Jane (Diane Guerrero), a young woman with 64 separate personalities that each possesses a superpower. Timothy Dalton plays the team's leader, Niles Caulder, while Alan Tudyk plays the show's main antagonist, Mr. Nobody.
RELATED: Doom Patrol: Elasti-Woman's Dark Secret Is Finally Revealed
Doom Patrol is based on a comic series of the same name originally written and drawn by Arnold Drake, Bob Haney and Bruno Premiani.
DC Universe is available for $7.99 a month or $74.99 a year. It's currently available in the U.S. on iOS, Amazon Fire TV, Android, Apple TV, Android TV, Roku, Xbox One, as well as the web and mobile web, with more platforms coming soon.