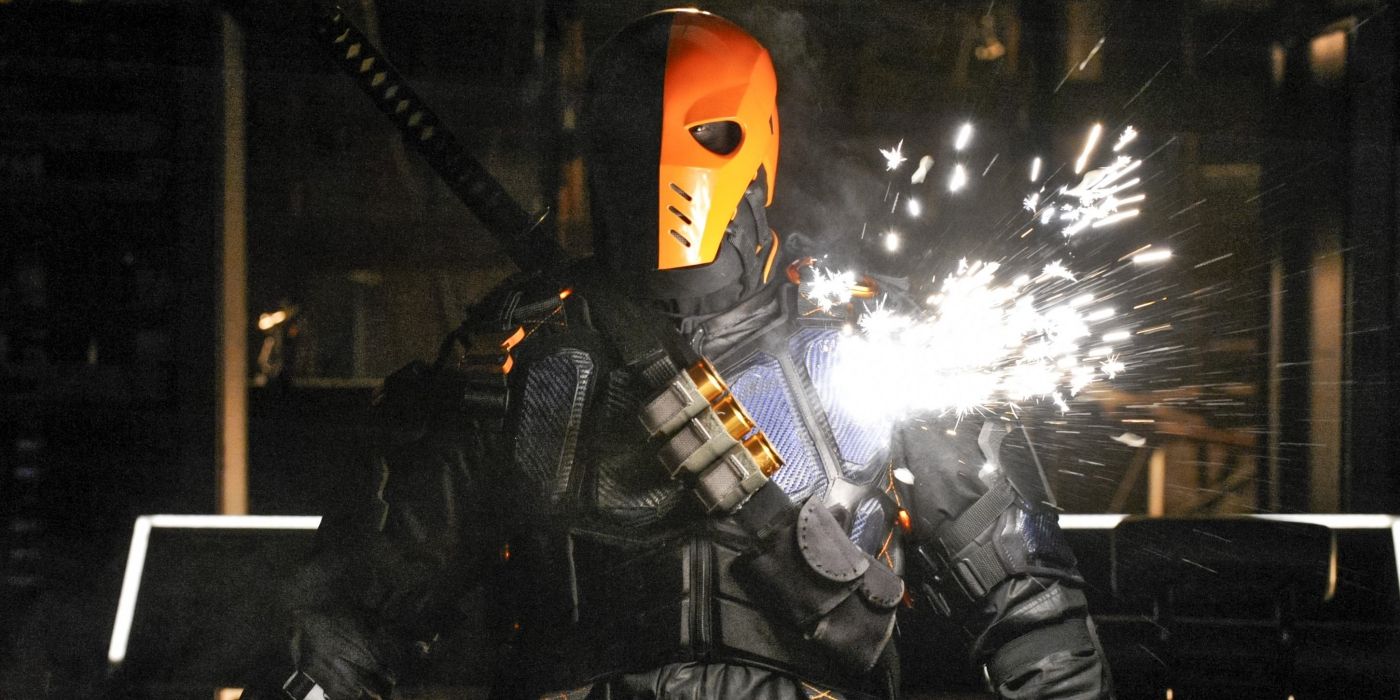 Deathstroke will get his own animated series on CW Seed, the network's digital platform.
According to Deadline, CW announced the project at Upfronts. Additional details were not made available about the project, so it's not clear if Manu Bennett will reprise his role. However, the project seems to be in the same vein as Vixen and The Ray, which used actors that also played the live-action versions of the characters.
RELATED: The CW Announces Batwoman, Arrowverse Fall Schedule
Slade Wilson/Deathstroke has played an important role in the Arrowverse since its inception. Although he initially started out as an ally of Oliver Queen on Lian Yu, he was injected with the Mirakuru serum, which drove him mad. He served as Season 2's villain. However, he later returned to aid Oliver once the effects of the Mirakuru wore off. He was last seen pursuing his sons, Joe and Grant, after a bloody confrontation with the former.
Bennett plays one of several versions of the character in live-action. Joe Manganiello played the character in Justice League, and Esai Morales will play the character on Titans.
RELATED: Batwoman TV Synopsis Pits Gotham's New Hero Against a Familiar Foe
It is not known at this time when the series will release.