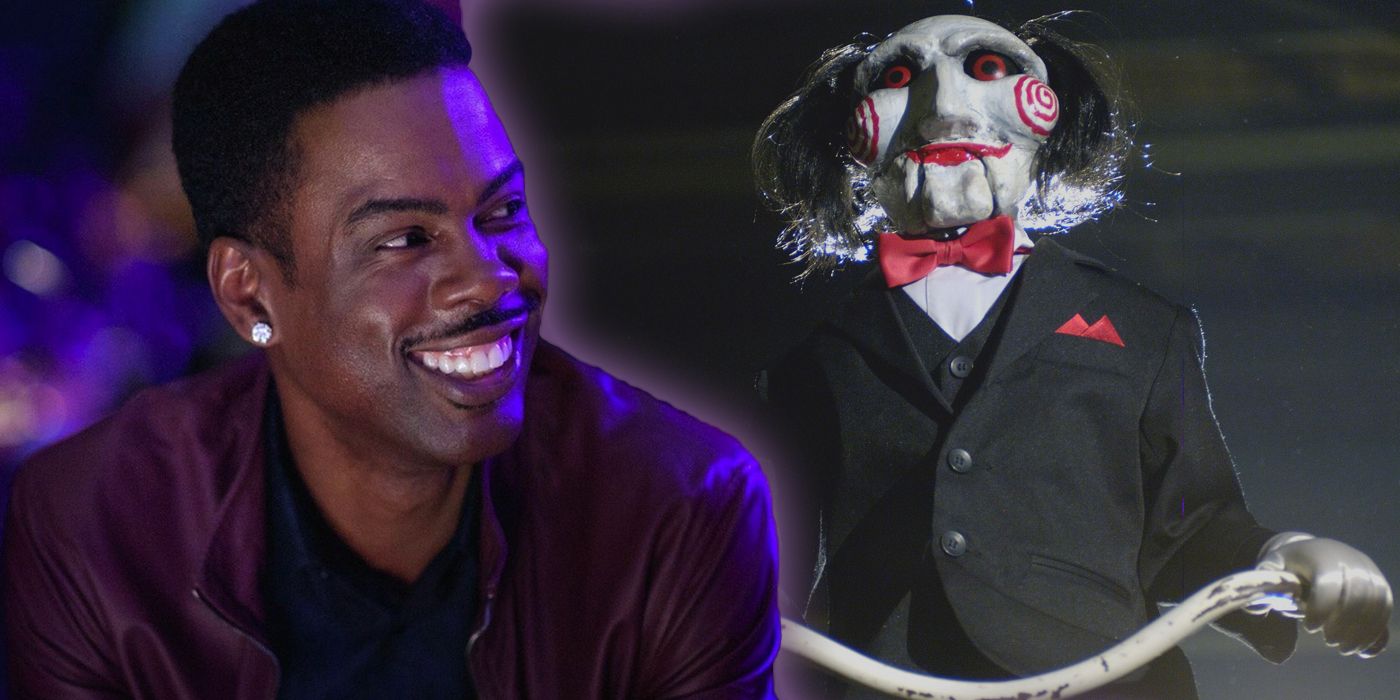 The Saw franchise is returning to theaters with the help of an unexpected Hollywood star.
According to The Hollywood Reporter, Chris Rock has signed on to help relaunch the horror franchise. Rock will work alongside long-time franchise producers Mark Burg and Oren Koules. Rock reportedly approached Lionsgate to offer his involvement in the film, having come up with a new take on the iconic series.
RELATED: Saw Writers Rebooting the Final Destination Franchise
"When Chris Rock came to us and described in chilling detail his fantastic vision that reimagines and spins off the world of the notorious Jigsaw Killer, we were all-in," said Lionsgate Motion Picture Group Chairman Joe Drake in an official statement.
The first Saw was released in 2004. The low-budget horror film spawned a franchise that has made over $1 billion at the global box office across eight films. The series also helped launch the career of director James Wan, who has gone on to help create the Conjuring universe of films as well as direct Aquaman.
RELATED: Aquaman Director James Wan Sheds First Light on The Conjuring 3 Plot
The new Saw film will be directed by Darren Lynn Bousman, who previously helmed the second, third and fourth films in the series. The relaunch, which has been described more of a spin-off of the original series than a reboot, is slated to be released Oct. 23, 2020.