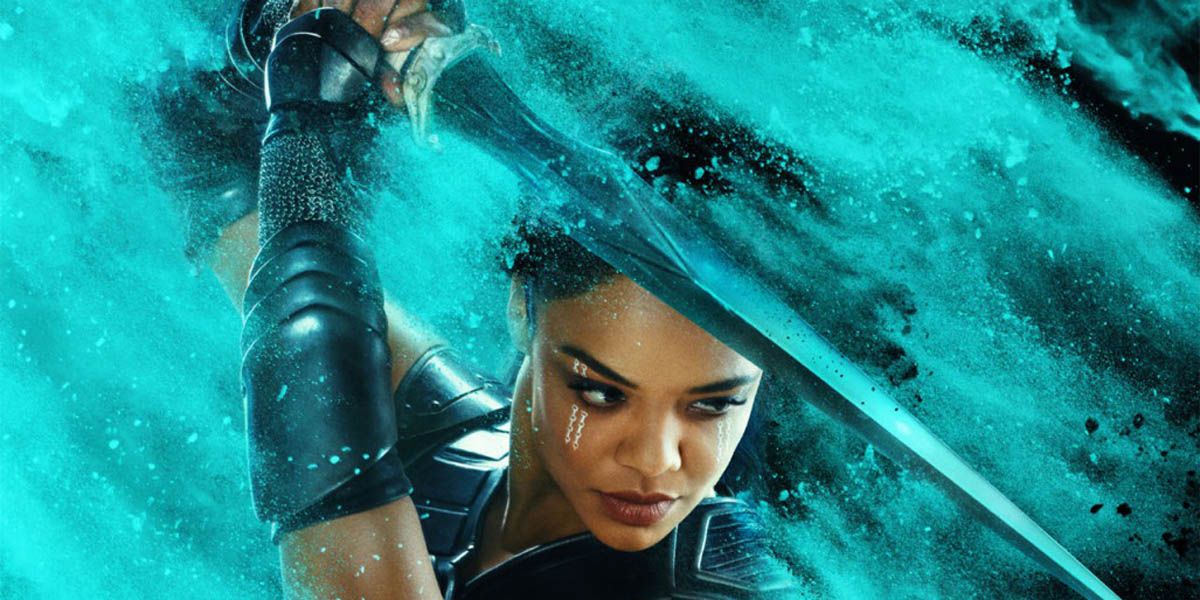 One of the biggest moments in Avengers: Endgame is the all-female hero shot featured near the end of the film that saw the likes of Captain Marvel, Gamora, Shuri and Scarlet Witch coming together to keep the Infinity Gauntlet away from Thanos. And now, thanks to Marvel Studios and directors Joe and Anthony Russo, we finally have a shot of the female heroes gathered together on set.
The photo, which you can see below, appears to have been taken during production on the final fight as the heroes are all in their appropriate costumes, or, in Gwyneth Paltrow's case, a mo-cap suit. Behind the group, of course, you can see the destruction of Avengers headquarters, which is left in ruin courtesy of the Mad Titan himself, Thanos.
RELATED: Robert Downey Jr. Shares Video From His Final Day On Endgame Set
From left to right is producer Trinh Tran, co-director Anthony Russo, Danai Gurira (Okoye), Elizabeth Olsen (Scarlet Witch), Gwyneth Paltrow (Pepper Potts), Brie Larson (Captain Marvel), Evangeline Lilly (The Wasp), Letitia Wright (Shuri), Pom Klementieff (Mantis), Zoe Saldana (Gamora), Karen Gillan (Nebula) and co-director Joe Russo.
Along with showing off some of Marvel Studios' iconic female heroes, the shot in the film served as a nice callback to Avengers: Infinity War when Black Widow and Okoye come to the aid of Scarlet Witch, stating: "She's not alone." Unfortunately, while Black Widow is not around to see the heroes are on the verge of winning, the women come together to ensure Carol can safely get the gauntlet out of the reach of Thanos, citing the line: "She's got help."
RELATED: Avengers: Endgame - Chris Evans Shares Video From the Set
Directed by Joe and Anthony Russo, Avengers: Endgame stars Robert Downey Jr. as Iron Man, Chris Evans as Captain America, Mark Ruffalo as Bruce Banner, Chris Hemsworth as Thor, Scarlett Johansson as Black Widow, Jeremy Renner as Hawkeye, Brie Larson as Captain Marvel, Paul Rudd as Ant-Man, Don Cheadle as War Machine, Karen Gillan as Nebula, Danai Gurira as Okoye and Bradley Cooper as Rocket, with Gwyneth Paltrow Pepper Potts, Jon Favreau as Happy Hogan, Benedict Wong as Wong, Tessa Thompson as Valkyrie and Josh Brolin as Thanos. The film is in theaters now.