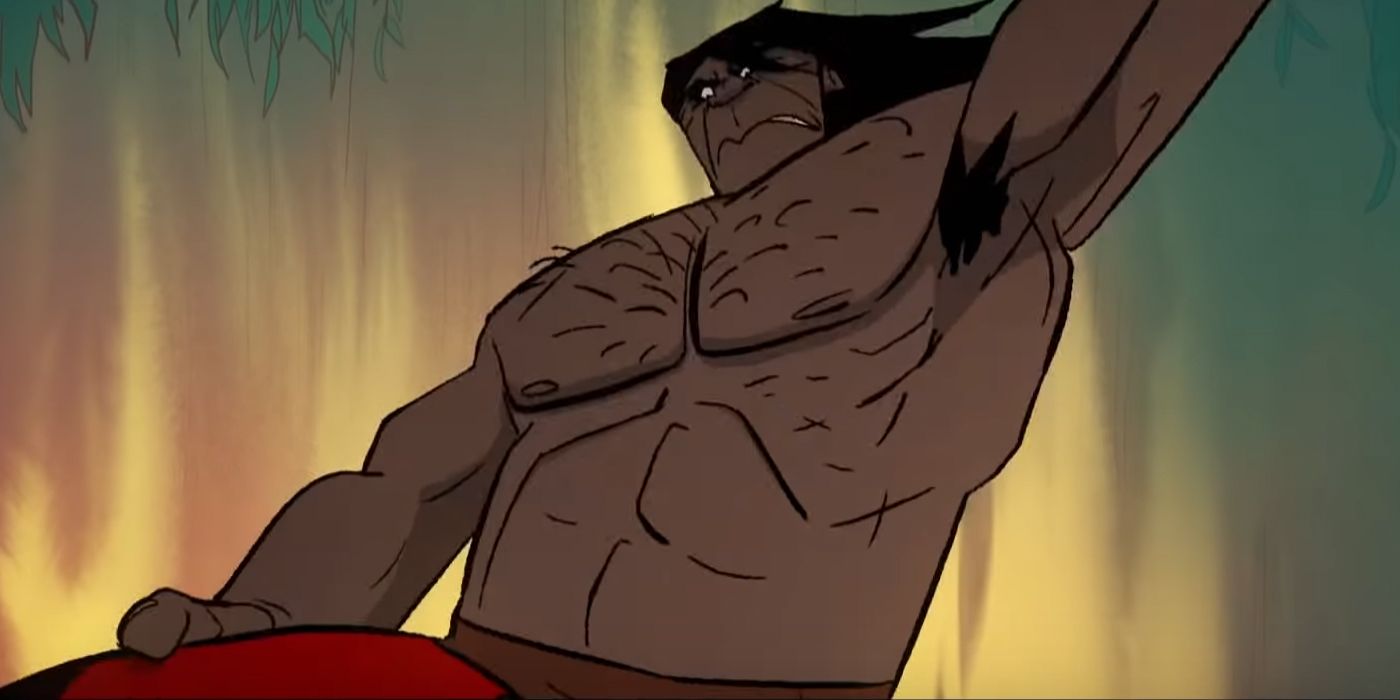 Adult Swim has announced that Primal will be Genndy Tarakovsy's first post-Samurai Jack series and has already released a brief, brutal trailer for the upcoming show.
The show centers around a caveman at the early stages of humanity and a dinosaur towards the end of their existence on Earth. The two slowly form a bond and are forced work together to survive the incredibly violent world they've both been born into.
RELATED: The Witcher Gets Samurai Jack Animation Treatment in New Short
The series seems to embrace the darker aspects of the newest Samurai Jack season and take it even further, with the teaser already showing the main character relentlessly stabbing a Tyrannosaurus Rex. On top of that, the teaser seems to include bloodthirsty wolf packs, dinosaur fights and a whole lot of beautiful artwork.
After Tarakovsky created the iconic '90s cartoon Dexter's Laboratory, he created Samurai Jack, a terse, action-packed cartoon that was more experimental than most other Cartoon Network programming.
RELATED: Genndy Tartakovsky on Cage, Samurai Jack & Hand-Drawn Artwork
After a years-long pause, the long-anticipated fifth and final season of Samurai Jack aired in 2017 on Adult Swim, along with other more adult-oriented programs.
The announcement comes shortly after the network announced a series order for the live-action sitcom Three Busy Debras and Birdgirl, the upcoming spin-off of the original Harvey Birdman series. Check out the teaser for Primal below.
Created by Genndy Tarakovsky, Primal will premiere on Adult Swim sometime this Fall.