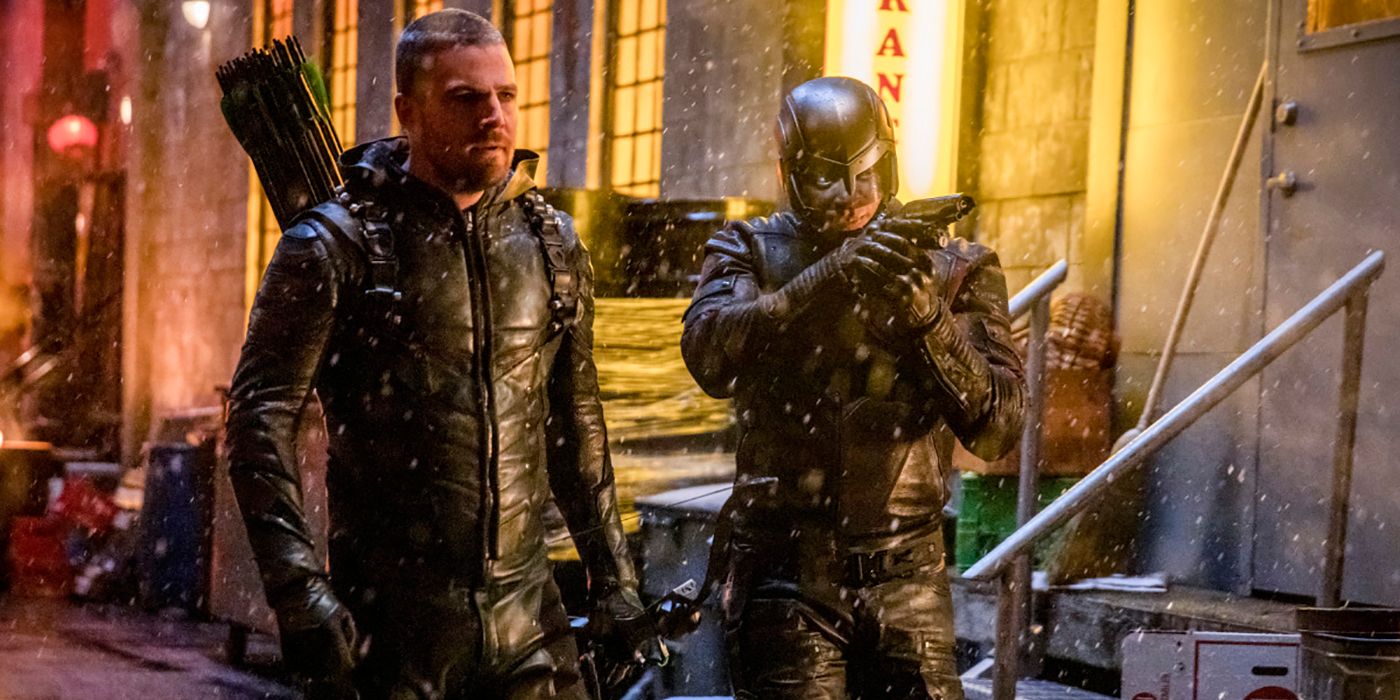 The Season 7 finale of Arrow premieres in two weeks, marking the beginning of the end for the inaugural Arrowverse series.
The CW has released the official plot synopsis of the penultimate season finale, titled "You Have Saved This City." The title is a callback to the end of the Season 1 finale, where Oliver Queen failed to stop Malcolm Merlyn from destroying a neighborhood within Starling City, resulting in the death of hundreds of innocents. The synopsis for the finale as provided by the network is below:
RELATED: How Kevin Alejandro Went From Arrow's Brother Blood to Lucifer's Top Cop
FAMILY TIES — The battle between Oliver (Stephen Amell) and Emiko (Sea Shimooka) comes to a boiling point which brings back some familiar faces and leaves others in dire jeopardy. James Bamford directed the episode written by Beth Schwartz & Rebecca Bellotto (#722). Original airdate 5/13/2019.
The episode also will be the final appearance of longtime star Emily Bett Rickards, who announced she would depart the series following the conclusion of the seventh season. What role her character Felicity, the ally and wife of Oliver and mother of their secret daughter Mia Smoak, plays in the finale is unknown.
RELATED: Arrow: Why Flash Confused Diggle for Green Lantern in Elseworlds
Airing Mondays at 8 p.m. ET/PT on The CW, Arrow stars Stephen Amell as Oliver Queen, David Ramsey as John Diggle, Emily Bett Rickards as Felicity Smoak, Rick Gonzalez as Wild Dog, Juliana Harkavy as Black Canary, Colton Haynes as Arsenal, Kirk Acevedo as Diaz and Katie Cassidy as Black Siren.