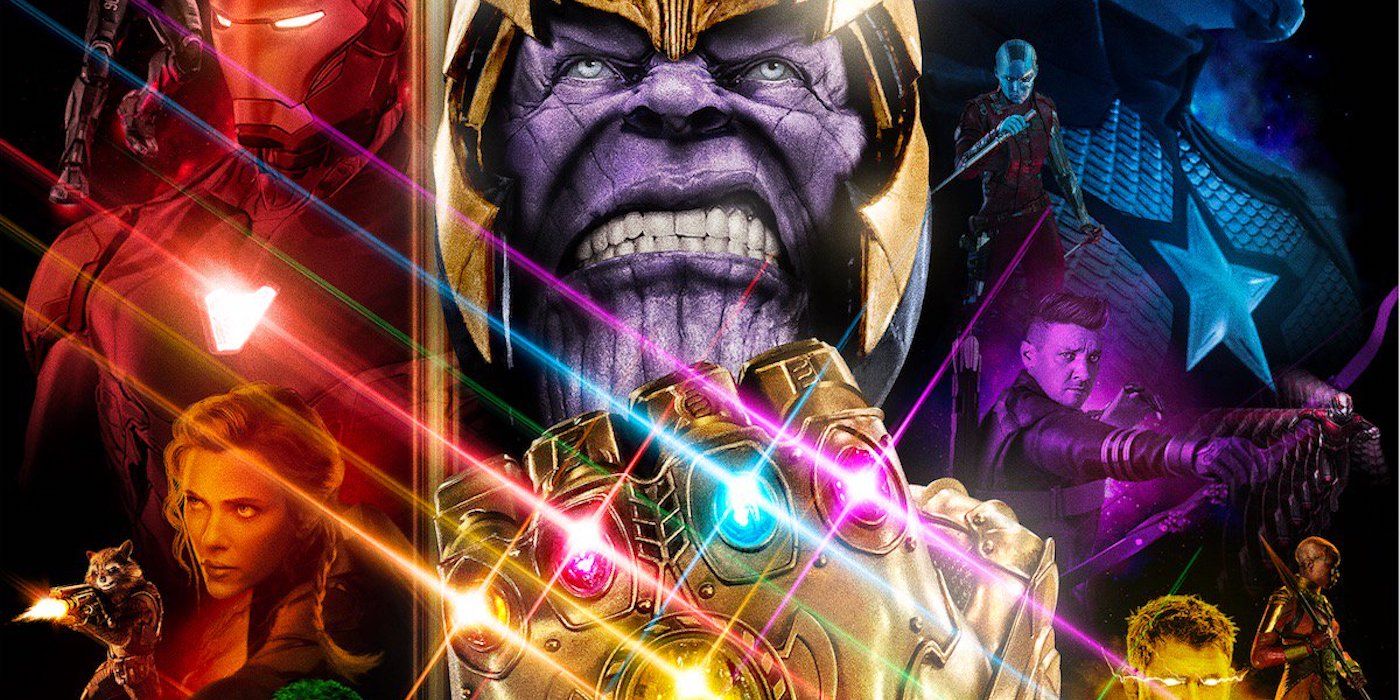 Now that Avengers: Endgame is breaking box office records left, right and center, fans have two more epic posters from Marvel Studios to celebrate the movie milestone.
The first comes from artist Tom Miatke, who puts the original six members of Earth's Mightiest Heroes -- as well as Ant-Man, Nebula, Okoye and Captain Marvel -- front and center with the Avengers symbol lit up in the background. Each hero strikes an iconic pose in what's clearly a call-to-arms.
RELATED: Avengers: Endgame Gives Us Its Own 'Martha' Moment
The second poster from John Aslarona has Josh Brolin's Thanos as the centerpiece. There, we see the Mad Titan shooting an intimidating look as he wields a fully-powered Infinity Gauntlet. He's flanked by the six original Avengers -- Cap, Hulk, Thor, Iron Man, Hawkeye and Black Widow -- with each reflecting the hue of an Infinity Stone, as well as some of the New Avengers too. This one is clearly based off the cover to Jim Starlin, George Perez and Ron Lim's Infinity Gauntlet event.
RELATED: Avengers: Endgame Decimates Records in First Box Office Weekend
Directed by Joe and Anthony Russo, Avengers: Endgame stars Robert Downey Jr. as Iron Man, Chris Evans as Captain America, Mark Ruffalo as Bruce Banner, Chris Hemsworth as Thor, Scarlett Johansson as Black Widow, Jeremy Renner as Hawkeye, Brie Larson as Captain Marvel, Paul Rudd as Ant-Man, Don Cheadle as War Machine, Karen Gillan as Nebula, Danai Gurira as Okoye and Bradley Cooper as Rocket, with Gwyneth Paltrow Pepper Potts, Jon Favreau as Happy Hogan, Benedict Wong as Wong, Tessa Thompson as Valkyrie and Josh Brolin as Thanos. The film is in theaters now.