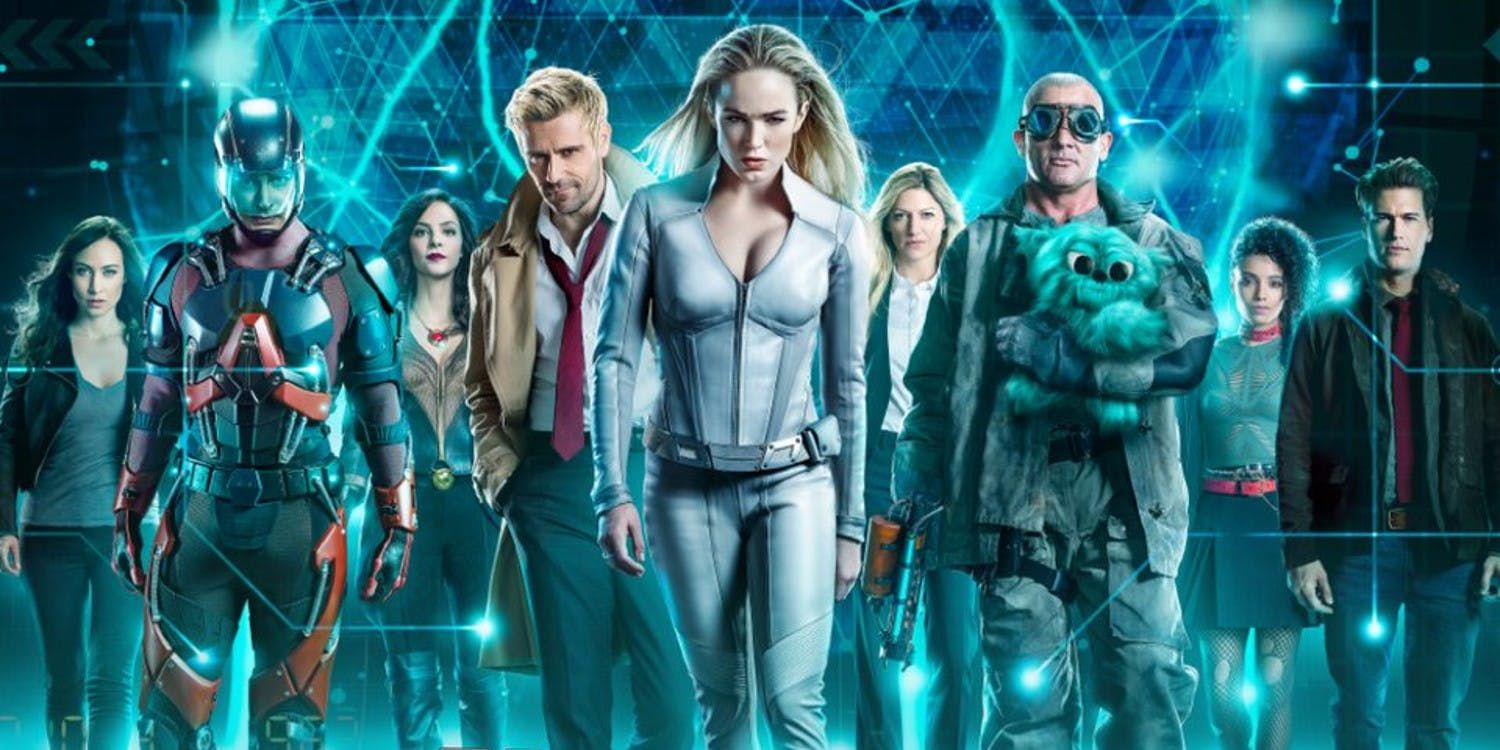 SPOILER WARNING: This article contains major spoilers for "Egg MacGuffin," the latest episode of DC's Legends of Tomorrow.
Even after they lost Gary, DC's Legends of Tomorrow found a real ally in Nora Darhk. In "Egg MacGuffin," the latest episode, the former sorceress became a full-fledged member of the Time Bureau.
After an episode-long search, Constantine finally found the magic ingredient to revive Nora. Using a phoenix feather, he brought her out of her coma, but she had bad news: Neron had not been destroyed and, worse, he was possessing Ray. Constantine exited quickly to deal with that, leaving Nora behind in her cell at the Time Bureau.
RELATED: Legends of Tomorrow: Neron Claims Another Major Victim
As she anxiously awaited Constantine's return, Time Bureau Director Ava Sharpe approached Nora with an offer. "Look, I know you've been through a lot, but I need your help," she said. "Because no matter how many agents I send after Neron, none of them can do what you do. None of them have the powers you have, Nora. And I trust you. Nora Darhk, I am asking you to face another demon, but this time I am asking you to face it as a member of the Time Bureau."
With that, Ava offered Nora a Time Bureau pin. Nora hesitated for a moment, but eventually plucked it out of Ava's hand. With a smile, she replied, "Let's do this."
RELATED: Legends of Tomorrow Adds Hawaii 5-0 Alum in Recurring Role
Of course, Nora's stakes are pretty personal. She and Ray have been flirting with the idea of a romance since the Season 3 finale, where he slipped her the Time Stone so she could make an escape. She eventually turned herself in to the Time Bureau, leading to her imprisonment for most of Season 4.
Nevertheless, she has offered the Legends her magical expertise when necessary. Indeed, she joined Constantine in attempting to exorcise Neron last week, which forced the demon out of Desmond and into Ray. As such, she likely feels a sense of responsibility for Ray's possession, in addition to her romantic feelings for him.
RELATED: Legends of Tomorrow Core Character Falls Victim to Neron
Recruiting Nora was a smart move on Ava's part. After all, now that Neron has full possession of Ray, the Legends and the Time Bureau are going to need all the help they can get to stop him and save Ray.
Airing Mondays at 8 pm ET/PT on The CW, DC's Legends of Tomorrow stars Caity Lotz, Dominic Purcell, Brandon Routh, Nick Zano, Maisie Richardson-Sellers, Tala Ashe, Matt Ryan, Jes Macallan and Courtney Ford.