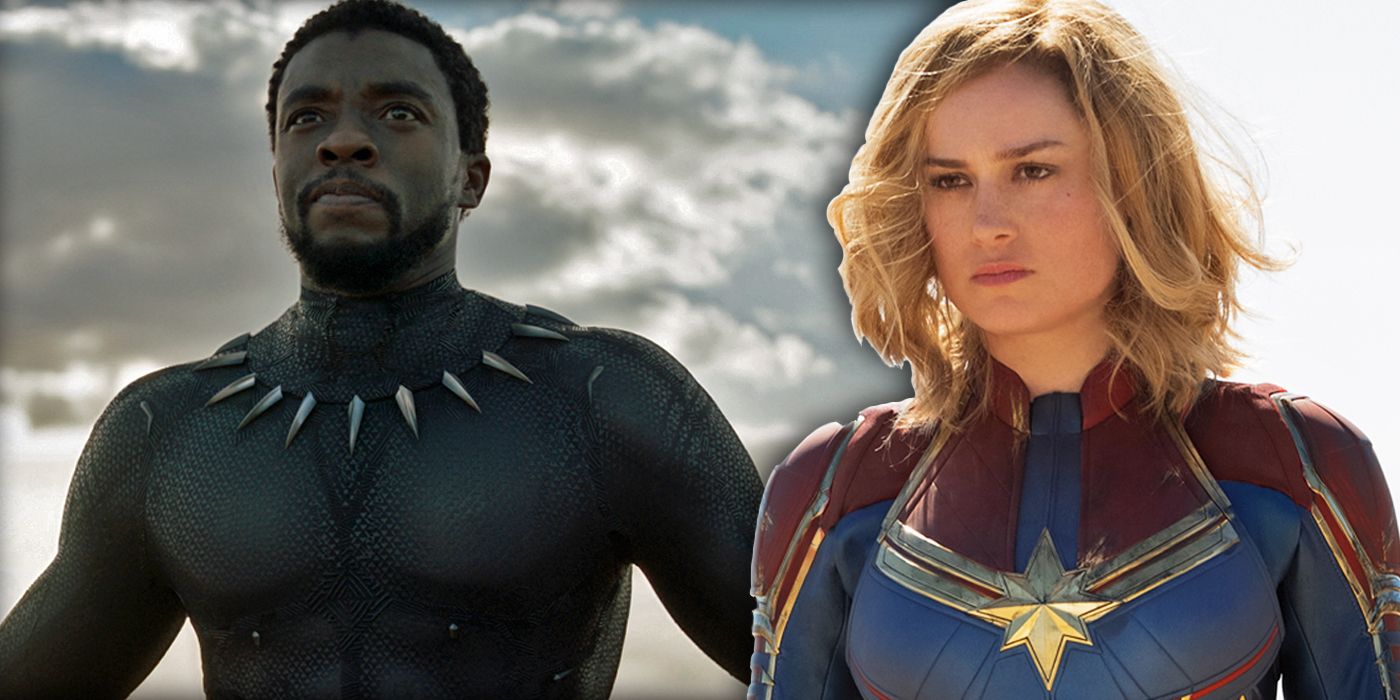 WARNING: The following article contains major spoilers for Avengers: Endgame, in theaters now.
With the highly anticipated Avengers: Endgame now in theaters, fans are flocking to see if Earth's Mightiest Heroes are able to defeat Thanos for good. Each Marvel Cinematic Universe film has been a piece of the puzzle leading to this massive confrontation.
However, considering Marvel Studios' meticulous release schedule, the production of movies such as Black Panther and Captain Marvel intersected with that of Avengers: Infinity War and Endgame, which were both shot back-to-back.
In a recent interview with The New York Times, Avengers: Infinity War and Endgame writers Christopher Markus and Stephen McFeely were asked if the reception of both 2018's Black Panther and this year's Captain Marvel influenced the two title characters' roles in the two Avengers films.
RELATED: Chris Pratt Shares His Illegal Avengers: Endgame BTS Video
"There wasn't a lot of time to adjust," McFeely said. "It's not like we could say, 'Hurry, put Shuri in there.' We started [filming Infinity War and Endgame], and then Black Panther started, we're still going. They finish. We're still going."
"When we're doing the tests [before Black Panther opened], and Cap goes, 'I know somewhere,' and then you cut to Wakanda, the audience goes, 'Oh, that's interesting,'" the writer continued. "But when you do those tests after the movie comes out, all you have to do is [makes drumming noises] and people freak out. Same issue with Captain Marvel. We shot [Brie Larson] before she shot her movie. She's saying lines for a character 20 years after her origin story, which no one's written yet. It's just nuts."
Speaking of Carol Danvers, the writers even went on to address the character's role in Endgame, which turned out to be smaller than initially believed by fans. "She's been in space nearly half her life. She has obligations," Markus said of the character.
RELATED: Avengers Directors Respond to Film's Record-Smashing Opening
"Certainly, Captain Marvel is in [Endgame] a little less than you would have thought," McFeely added. "But that's not the story we're trying to tell — it's the original Avengers dealing with loss and coming to a conclusion, and she's the new, fresh blood."
Directed by Joe and Anthony Russo, Avengers: Endgame stars Robert Downey Jr. as Iron Man, Chris Evans as Captain America, Mark Ruffalo as Bruce Banner, Chris Hemsworth as Thor, Scarlett Johansson as Black Widow, Jeremy Renner as Hawkeye, Brie Larson as Captain Marvel, Paul Rudd as Ant-Man, Don Cheadle as War Machine, Karen Gillan as Nebula, Danai Gurira as Okoye and Bradley Cooper as Rocket, with Gwyneth Paltrow Pepper Potts, Jon Favreau as Happy Hogan, Benedict Wong as Wong, Tessa Thompson as Valkyrie and Josh Brolin as Thanos.