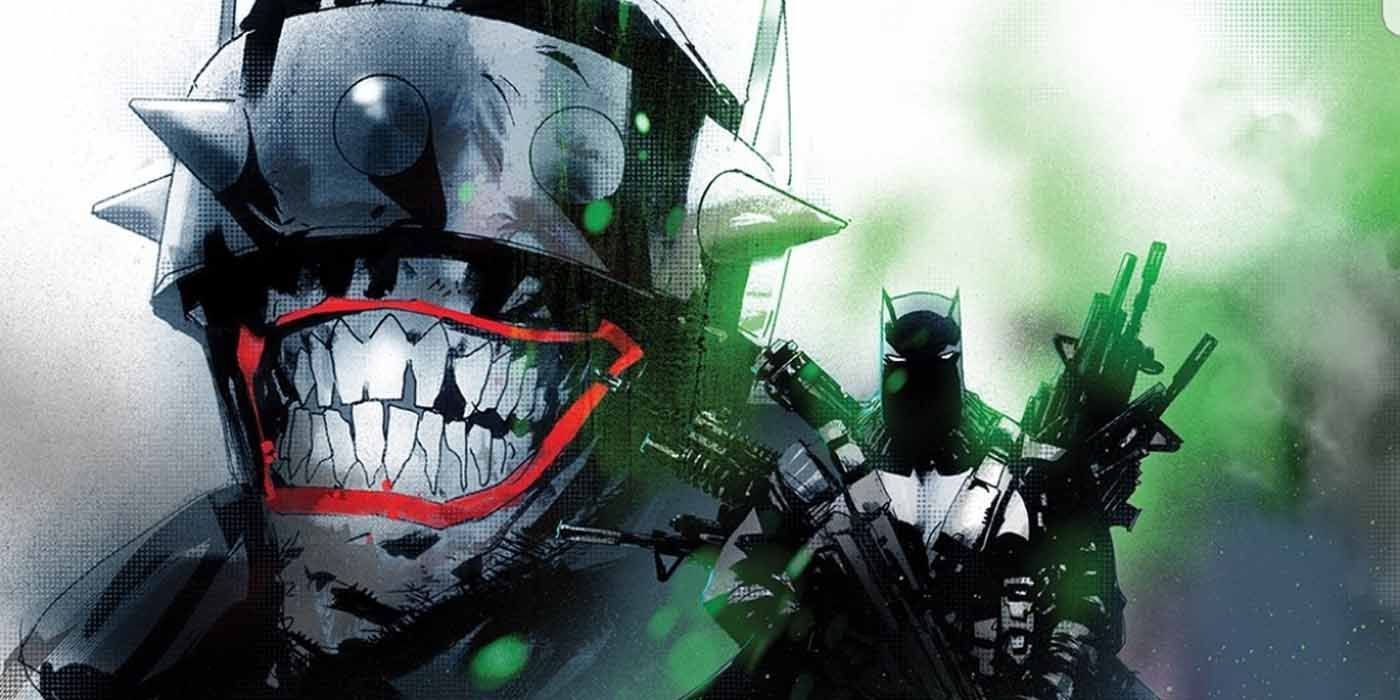 The Batman Who Laughs miniseries by Scott Snyder and Jock has received an extension from DC Comics. Now, the miniseries will run well into the summer, leading up to a new series the following month.
Originally planned for six issues, Snyder and Jock's story has been extended to a full seventh issue that will both tie up the miniseries and lead into the newly announced Batman/Superman series by Joshua Williamson and David Marquez.
RELATED: The Batman Who Laughs Brings Together An Unlikely Duo
The miniseries spun out of the comic book crossover event Dark Nights: Metal, which introduced the Dark Multiverse and its invasion of Earth by the sinister Batman Who Laughs. This alternate universe version of Bruce Wayne had been infected by Joker toxin and combined the cackling villain's wanton disregard for life with Batman's tactical genius.
Launching this past December, the miniseries follows the villain after he goes back on the loose, as revealed in the pages of Snyder's run on Justice League. Now with another issue to haunt the heroes of the DCU, the grinning genocidal killer may get the last laugh yet.
RELATED: Batman Who Laughs' Signature Spiked Visor Isn't Just For Show
The Batman Who Laughs #5 is written by Scott Snyder and illustrated by Jock. It is scheduled to go on sale on May 8 from DC Comics.