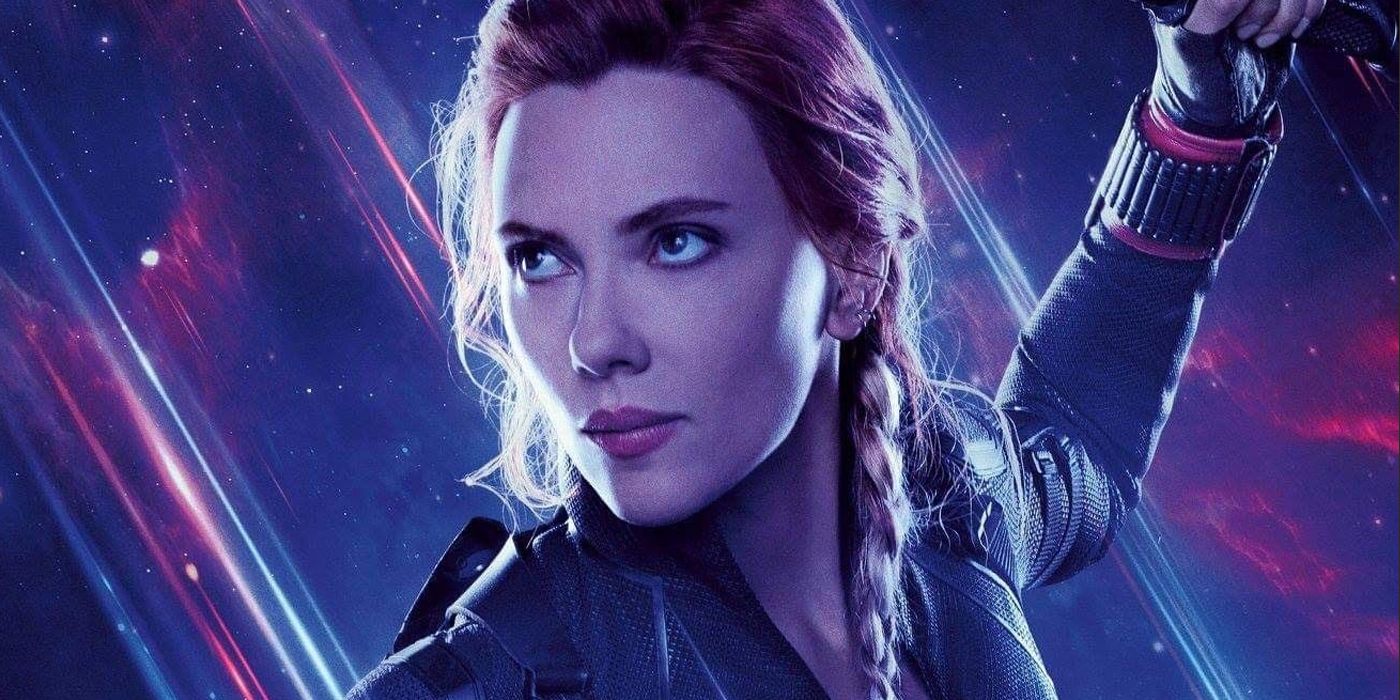 WARNING: The following article contains major spoilers for Avengers: Endgame, in theaters now.
The team behind Avengers: Endgame may have been very secretive in how it protected potential spoilers about the film's plot from leaking out. However, one of the Marvel Cinematic Universe's biggest stars, Black Widow actor Scarlett Johansson, may have actually spoiled two key moments weeks ago.
In a group appearance alongside castmates Robert Downey Jr., Paul Rudd and Chris Hemsworth on Jimmy Kimmel Live! promoting the movie, she essentially revealed what happens to her character and Tony Stark in the film.
RELATED: Avengers: Endgame Doesn't Know What to Do With [SPOILER]
Around the 1:32 mark, when Kimmel begins talking about how he feels like this is the last time he'll see certain Avengers on his show, as Downey Jr. said the future is "uncertain."
Johansson playfully touched the Iron Man actor and said, "Don't lie to him, we're not ever coming back."
In the movie, Black Widow sacrifices her life to help the Avengers get the Soul Stone on Vormir, while Tony dies as he snaps Thanos and his army to death with the Infinity Gauntlet. While the moment was brushed off as a joke on the show, Johansson's comments seem eerily telling now.
RELATED: Marvel Releases Stunning New Avengers: Endgame Posters
This incident is reminiscent of when Mark Ruffalo spoiled the Avengers: Infinity War ending alongside Don Cheadle in 2017, except here, the actors play it cool and don't give any indication about the truth hidden in her comments.
However, Johansson might not be done with the Black Widow yet. As the conversation in the video suggests, Marvel is widely rumored to be developing a Black Widow solo movie that would star Johansson and look at the character's earlier years. That film will supposedly be directed by Cate Shortland and will start filming in June with a projected May 1, 2020 release date.
Directed by Joe and Anthony Russo, Avengers: Endgame stars Robert Downey Jr. as Iron Man, Chris Evans as Captain America, Mark Ruffalo as Bruce Banner, Chris Hemsworth as Thor, Scarlett Johansson as Black Widow, Jeremy Renner as Hawkeye, Brie Larson as Captain Marvel, Paul Rudd as Ant-Man, Don Cheadle as War Machine, Karen Gillan as Nebula, Danai Gurira as Okoye and Bradley Cooper as Rocket, with Gwyneth Paltrow Pepper Potts, Jon Favreau as Happy Hogan, Benedict Wong as Wong, Tessa Thompson as Valkyrie and Josh Brolin as Thanos. The film is in theaters now.